Floor lamp providing diffused light with on / off foot switch on cord. Shade slides back and forth on the arc of the stem to adjust light to where you need it, while also changing the look of the lamp. Some assembly required. Production Process:   The pleated lamp shade is still at the very heart of the 75-year-old design company. To this day the craftsmanship of the cross pleated lamp shade is unique and is a handicraft that is only mastered at Le Klint's original Pleating Studio in Odense, Denmark. To become a skilled pleating technician at Le Klint takes approximately three years and most of the employees in the pleating studio have been with the company for more than 25 years. Due to the vast experience within this group, they are often consulted when new ideas are brought to the table. All parts are made from the best materials and often produced by local companies situated close to Le Klint. The parts are put together at the facility in Odense and shipped from here to all parts of the world.
Shade: folded PVC, Stem and Base: painted steel, black oak detail
L:21.5" x W:11" x H:56"
Shade size: 56"
Weight: 10 lbs
Fixture: E26
Environment: Indoor
Design by: Marie Hesseldahl & Nanna Neergaard
Design year: 2018
Kolding Design School graduates Nanna Neergaard and Marie Hesseldahl have joined forces as Manér Studio which is based in Copenhagen.
Both designers work with product and interior design. Their passion is to create valuable products combined with aesthetic and functional designs.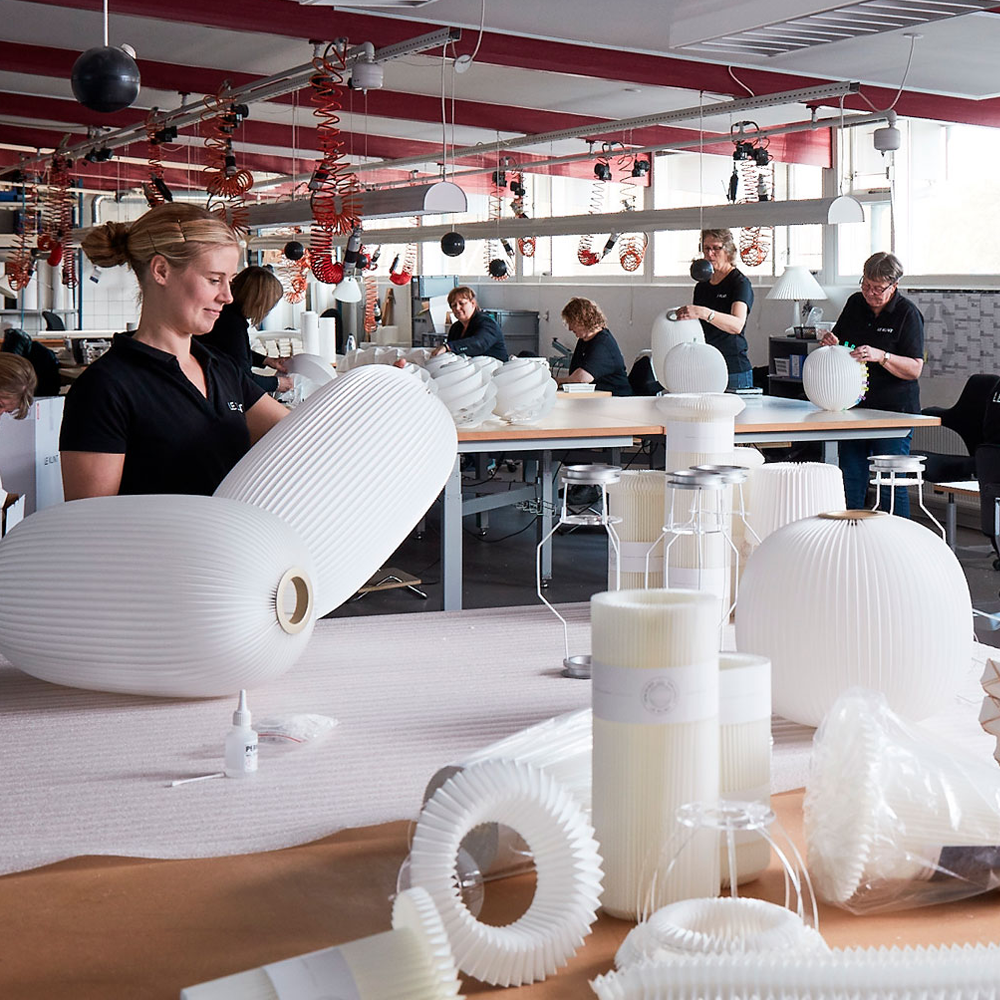 Le Klint
The story of Le Klint is not merely the story of a company, but also a reflection of the history of design and lighting technology spanning the entire 20th century and into the 21st.