Limited Edition Holiday Gift Box, Three Assorted Fragrances
Holiday themed gift box of three assorted fragrances, includes one box of eight incense sticks in the following scents: Lavender, Ylang Ylang, & Fragrant Olive. Includes one burning pad for safe burning. Approximately 10 minutes of burning time per match and scent lingers for 30 minutes or more.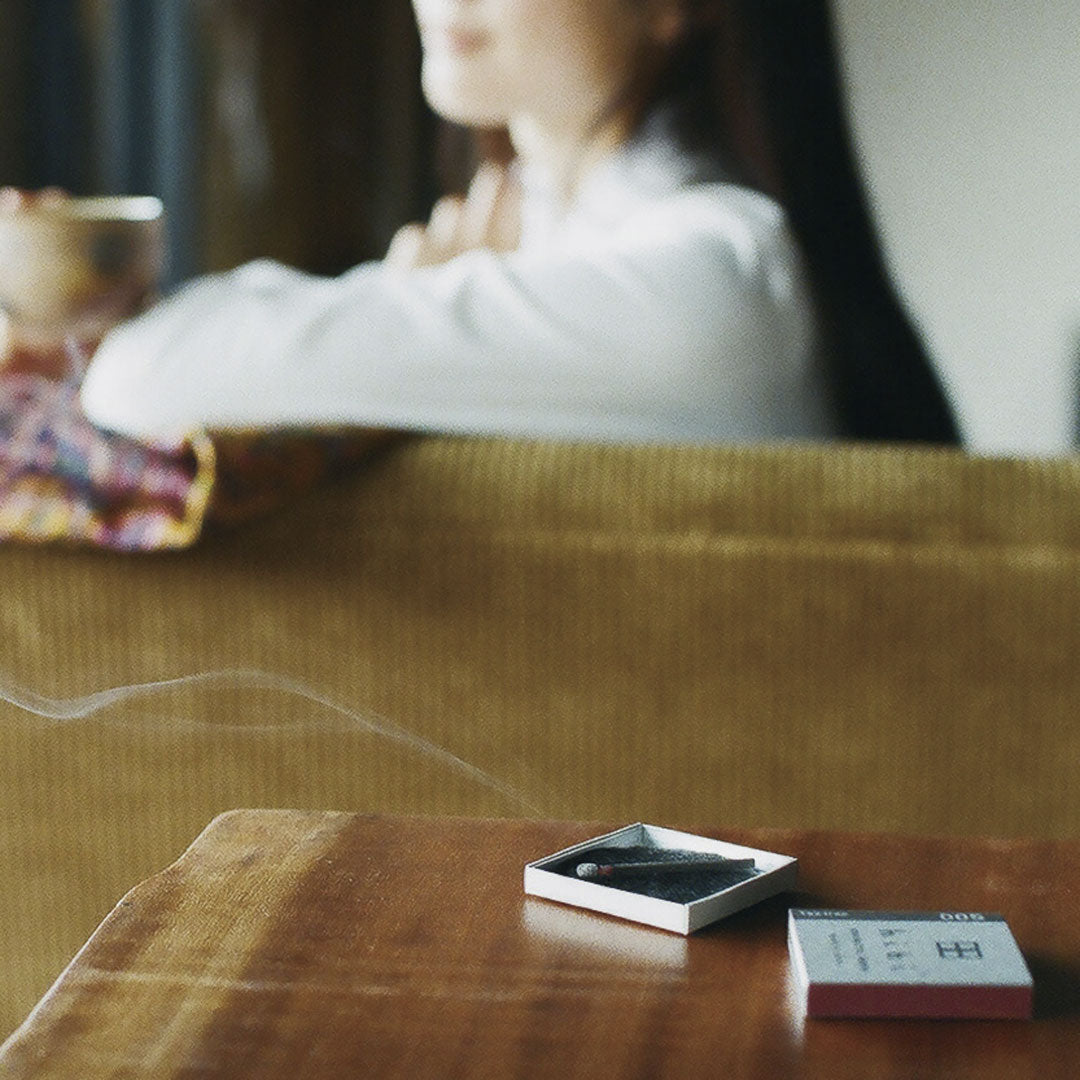 Hibi Match
The Kobe Match Co arrived at a mixture of paper fibres, incense and charcoal to create the perfect strike-on-box incense match. The Harima region of Awaji has been producing matches and incense for nearly one hundred and fifty years.

Holiday Shipping
Need it there by 12/23?
If shipping west of the Mississippi, place your order by 12/14
If shipping east of the Mississippi, order by 12/18
We cannot guarantee these dates for delivery to addresses outside the contiguous 48 states.