Table lamp with plug. Production Process:    The pleated lamp shade is still at the very heart of the 75-year-old design company. To this day the craftsmanship of the cross pleated lamp shade is unique and is a handicraft that is only mastered at Le Klint's original Pleating Studio in Odense, Denmark. To become a skilled pleating technician at Le Klint takes approximately three years and most of the employees in the pleating studio have been with the company for more than 25 years. Due to the vast experience within this group, they are often consulted when new ideas are brought to the table. All parts are made from the best materials and often produced by local companies situated close to Le Klint. The parts are put together at the facility in Odense and shipped from here to all parts of the world.
Shade: folded PVC, Base: black oak, Frame: painted steel, black oak detail, fabric covered cord.
H:15.7" x W:7.4" x D:4.3"
Shade size: 4.3"
Weight: 2 lbs
Fixture: E12 Max Wattage: 10w
Cord material: Fabric Covered
Environment: Indoor
Design by: Nanna Neergaard & Marie Hesseldahl
Design year: 2018
Nanna Neergaard and Marie Hesseldahl are two talented designers from Denmark, who have been working together since 2007. They are the founders of the design studio, Neergaard & Hesseldahl, and their work is recognized for its innovative and playful approach to design. They specialize in furniture design, product design, and interior design, and their unique creations have been exhibited in various prestigious exhibitions across Europe. Nanna and Marie's designs are characterized by their use of natural materials, bold colors, and geometric shapes. They are committed to sustainability and ethical production, and their designs are a reflection of their values. Their work is an inspiration to aspiring designers, and they continue to create unique and beautiful pieces that challenge the traditional concepts of design.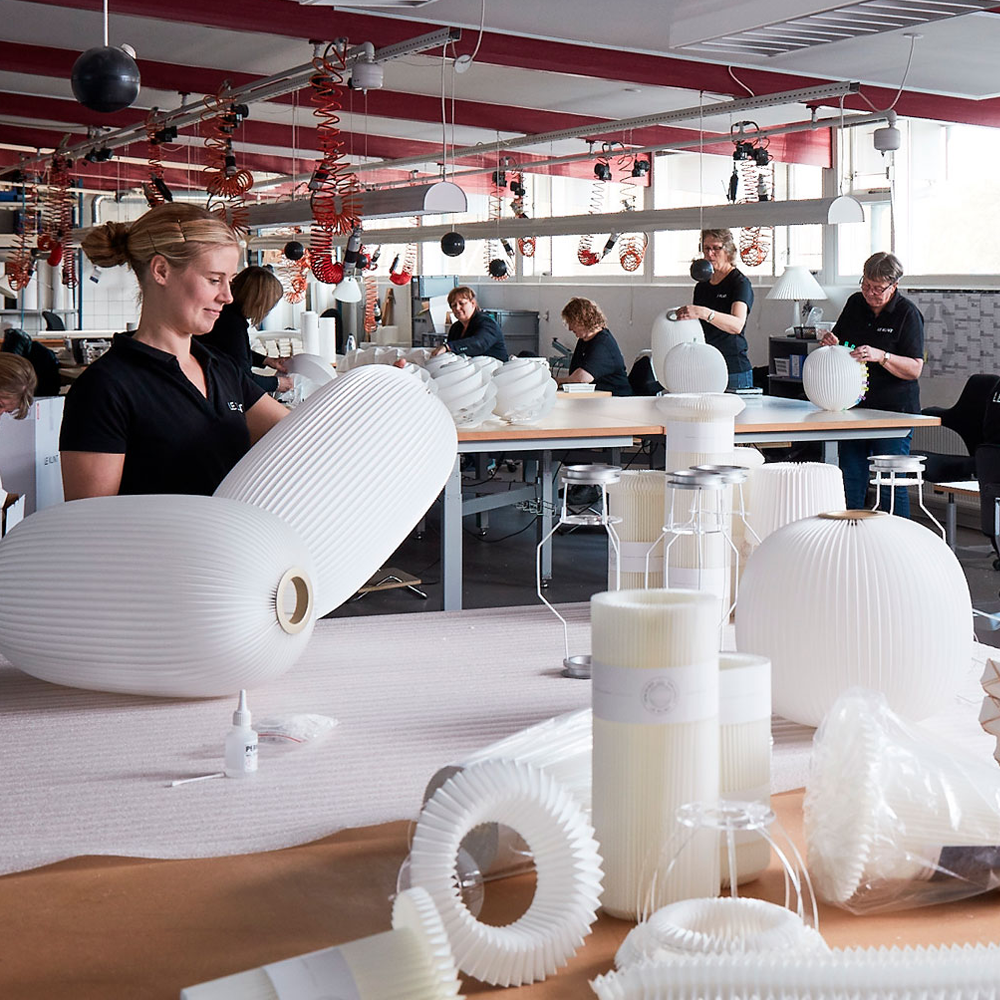 Le Klint
The story of Le Klint is not merely the story of a company, but also a reflection of the history of design and lighting technology spanning the entire 20th century and into the 21st.