Ayno Wall Lamp - XL - Grey
Winner of the 2021 German Sustainability Award, this flexible tension lamp provides direct illumination and minimal environmental impact with "circular" sustainable design.
Flexible tension lamp providing direct illumination. This lamp can be repaired tool-free by the user, plug connections allow the lamp head or transformer to be replaced by hand, which significantly extends the lifespan of the lamp.
Grey steel and fiberglass stem, steel base, Black ABS plastic shade. Fabric covered cord in either grey or neon orange. All steel and ABS plastic used in production is recycled and recyclable. Textile covered cord. Sourced locally in Germany.
First stem segment (steel):30.12"L/ second stem segment (fiberglass):height adjustable: 62.99"-153.14" / Arc depth: 66.14"-86.61"
First stem segment (steel):15"L/ second stem segment (fiberglass):56"L/Fully extended upright:153"H. Most taught arc position:47"H x 66"L.
Shade size: Ø:12.08"
Weight: Note that this lamp ships palletized. Please call our office for details.
Fixture: Integrated LED Max Wattage: 10w
Cord length: 120" Cord material: Fabric Covered
Environment: Indoor
Design by: Stefan Diez
Design year: 2020
Award winning designer Stefan Diez considers "circular design" to be a key principle of his product design philosophy and his products put forward a sustainable approach that combines multiplicity of use with superior durability. Before founding his design studio DIEZ OFFICE, Diez worked for Richard Sapper and then Konstantin Grcic. Since then, he has worked in various fields of design ranging from furniture and tableware to industrial design. Diez currently is the Head of Industrial Design at the University of Applied Arts Vienna.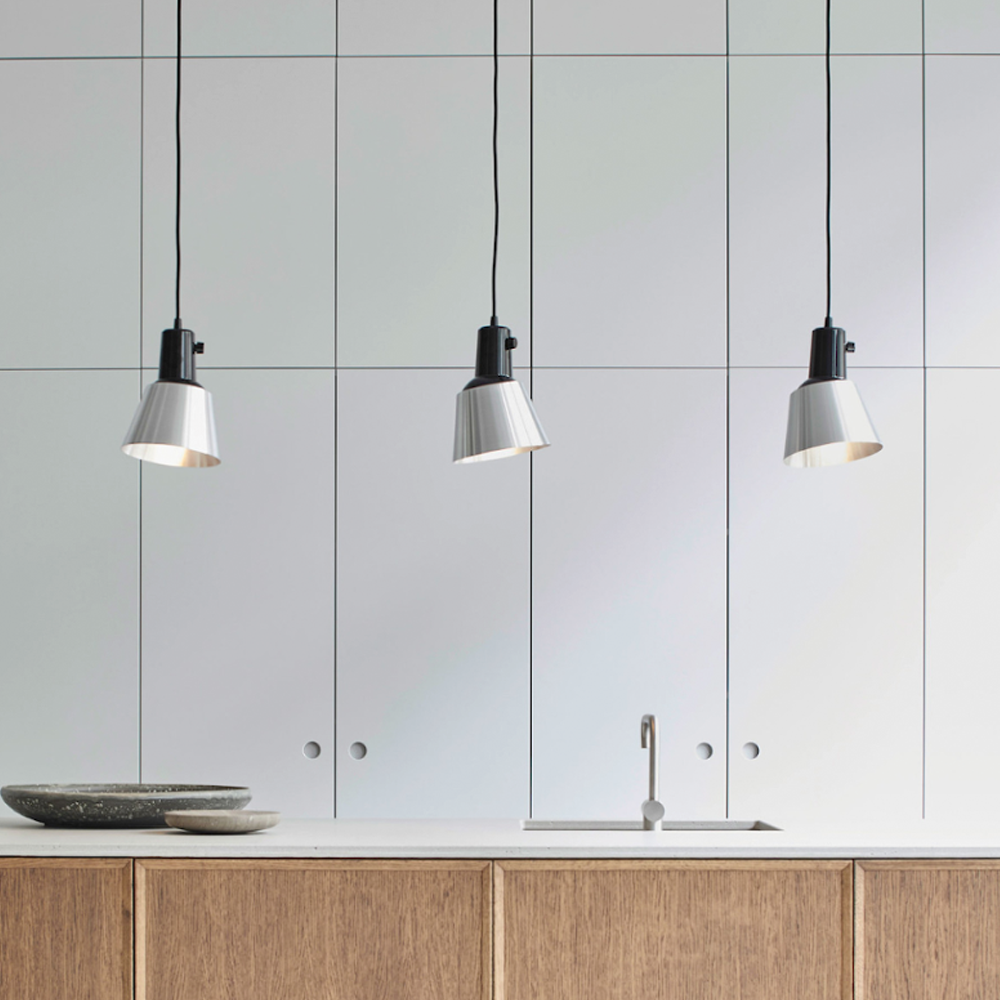 Midgard
Curt Fischer founded Midgard in 1919 introducing Germany to an innovative line of lighting. Fischer invented and built the first movable articulated lamps which were soon adapted to numerous applications at the Bauhaus under Walter Gropius.