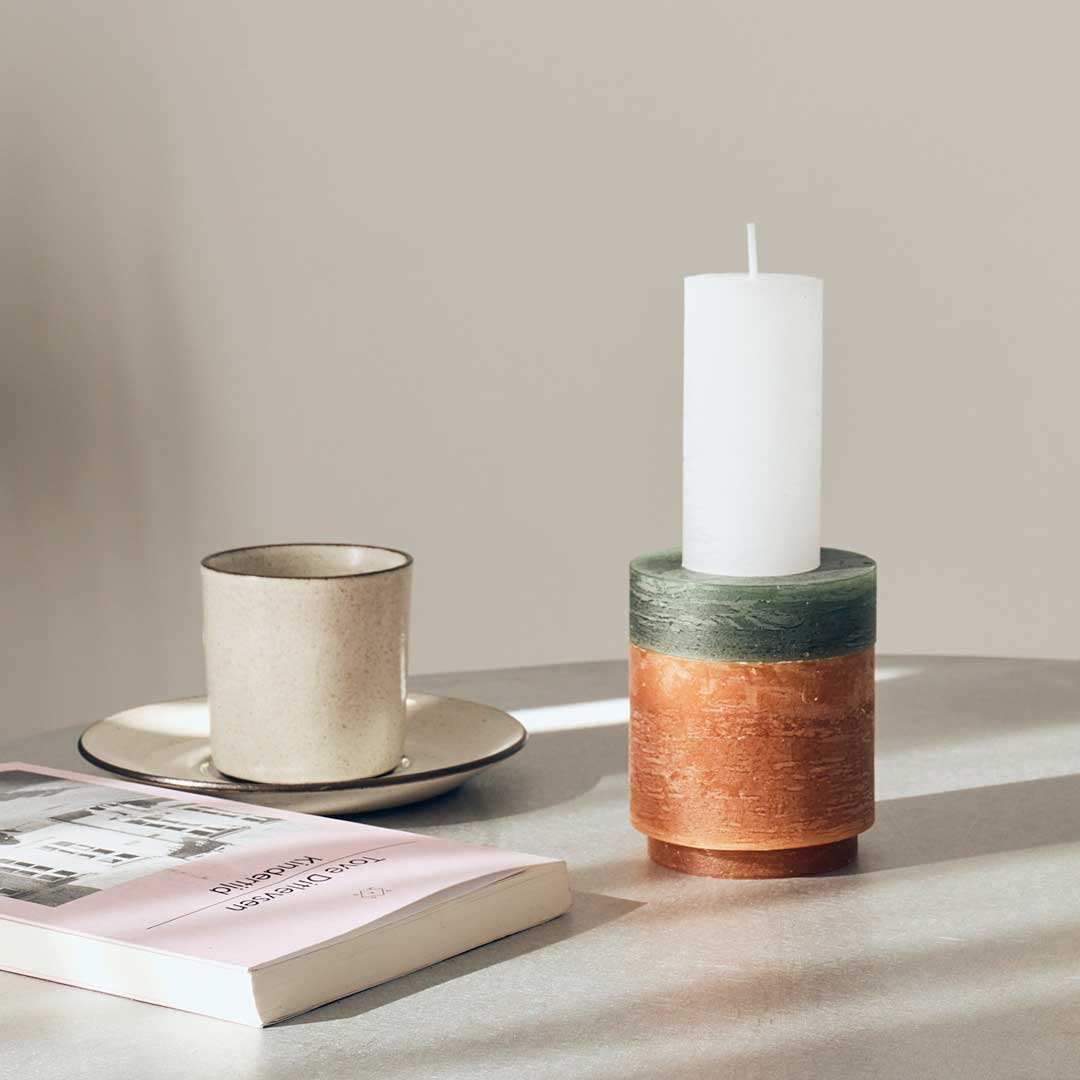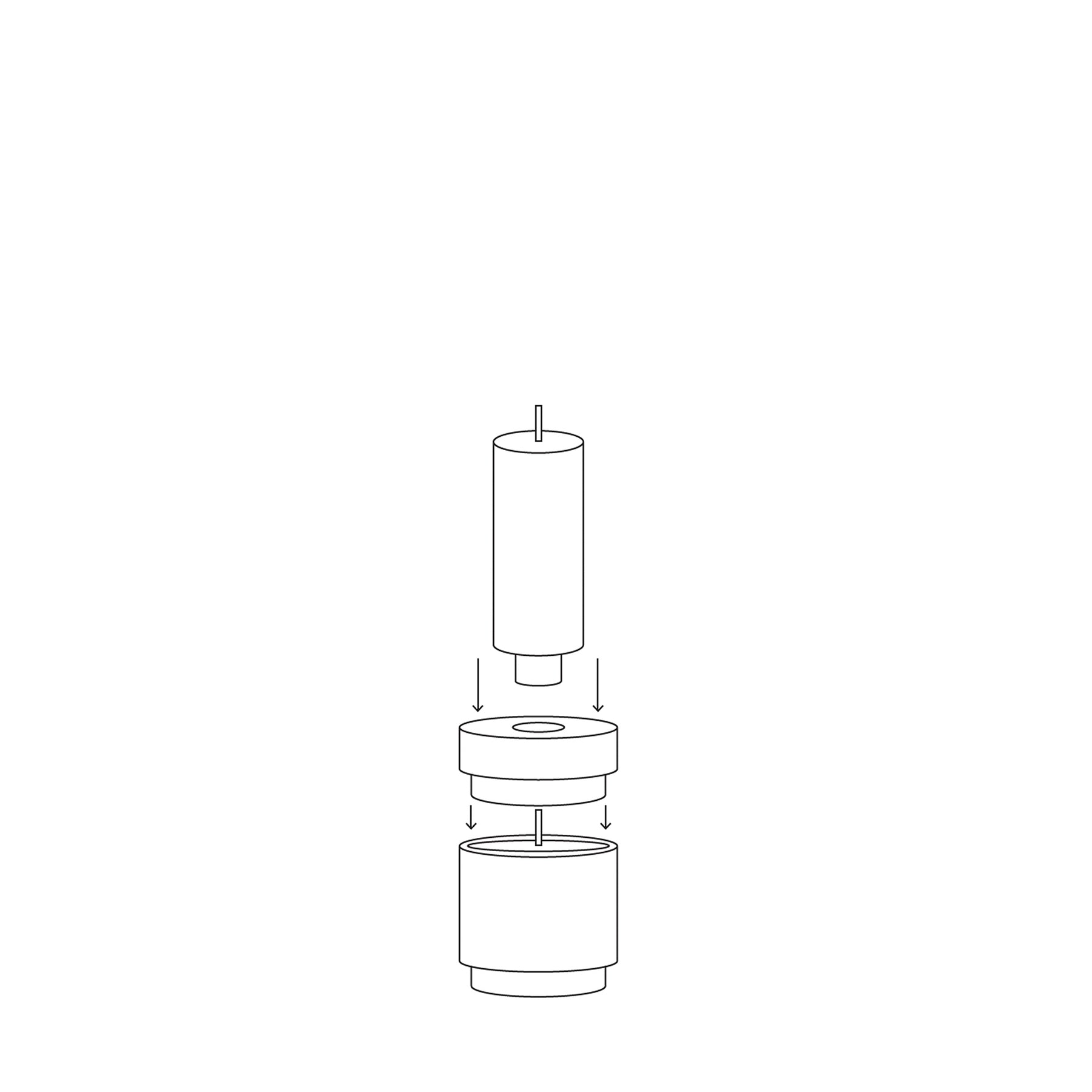 Candl Stack 02
A tower of candles that can be stacked, dismantled, burned up and rebuilt in endless ways.
Burn Time:(complete set) 50 hours Stack 02 Individual Specifications: Candle 11000:H:3.7"x W:1.5" Burn time:~12 hours Holder 11001:(Holder no wick) H:1"x W:2.7" Candle 11002:H:2.3"x W:2.7" Burn time:~24 hours
Odorless Paraffin Wax
Total (stacked modules) H:7.2" x W:2.75"
Weight: 1.3 lbs
Design by: Stan Verstraete
Design year: 2001
Stan Editions, founded by Belgian entrepreneur Stan Verstraete, is a young design brand in which Stan develops refreshing new products, sometimes in cooperation with other interesting designers and creatives.
Never leave a candle unattended. Keep wick trimmed to 0.20". Always leave at least 8" between other candles in proximity. Never place candles near heat sources. Always place candles on heat resistant-surface. Always keep candles away from flammable objects and material. Always keep candles out of reach of children and pets. When burning the candle it is recommended to remove the stickers. To ensure stability and shape candle should be burned in holder module 11001 or 11009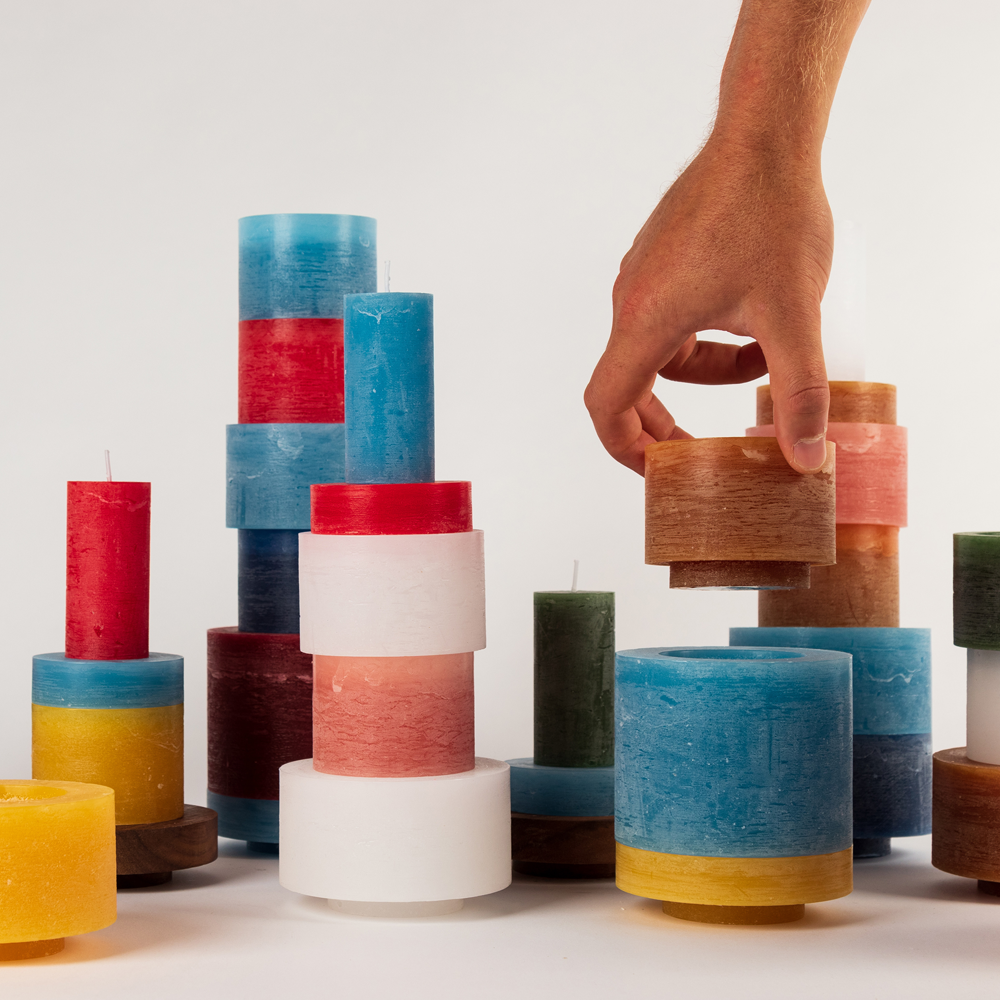 Stan Editions
The unique thing about Stan Editions is that it gives the user, both the end consumer and the shops, the freedom to create their own towers or stacks. The Stan Editions pre-made stacks are just a start, they encourage creativity and form the basic package to build on.