Caret Portable Table Lamp MF1
Portable and rechargeable LED "Bankers" light
A practical solution to the increasingly blurred boundaries between work and home, the portable Caret reimagines the linear silhouettes of the classic, green-shaded designs – known as 'bankers lamps' – found in historic libraries. This portable lamp is made entirely from lacquered steel. The design features a rounded base and a long, pyramid-shaped top that emits a soft, diffused light. The lamp comes in two contemporary colors: Dark Burgundy and Silk Grey.
Lacquered Metal, ABS
Ø:9.1" x H:11.6"
Base size: Ø:6.2"
Fixture: LED Max Wattage: 5w
Dimmable: Four Level
Environment: Indoor/Outdoor Store Inside
Design by: Matteo Fogale
Design year: 2022
Born in Uruguay to an Italian family, Fogale was raised in a vibrant environment that melded European influences with local South American arts and crafts. After moving to Italy in 2001, Fogale studied at the Art School Leonardo da Vinci and IUAV University of Venice. In 2015, a collection that he'd launched in collaboration with Laetitia de Allegri was awarded a Wallpaper* Design Award. Now based in London, his work blends the generous forms and honest materials of Brazilian design with the more rigorous principles that underscore Scandinavian design.
Wipe the surface of the lamp with a soft, damp sponge or cloth, and wipe immediately after with a dry cloth. Do not use any abrasive cleaning tools such as steel wool, scouring sponges or stiff brushes. Never use strong cleaning agents such as white spirit, turpentine, household glass cleaner or cellulose thinner.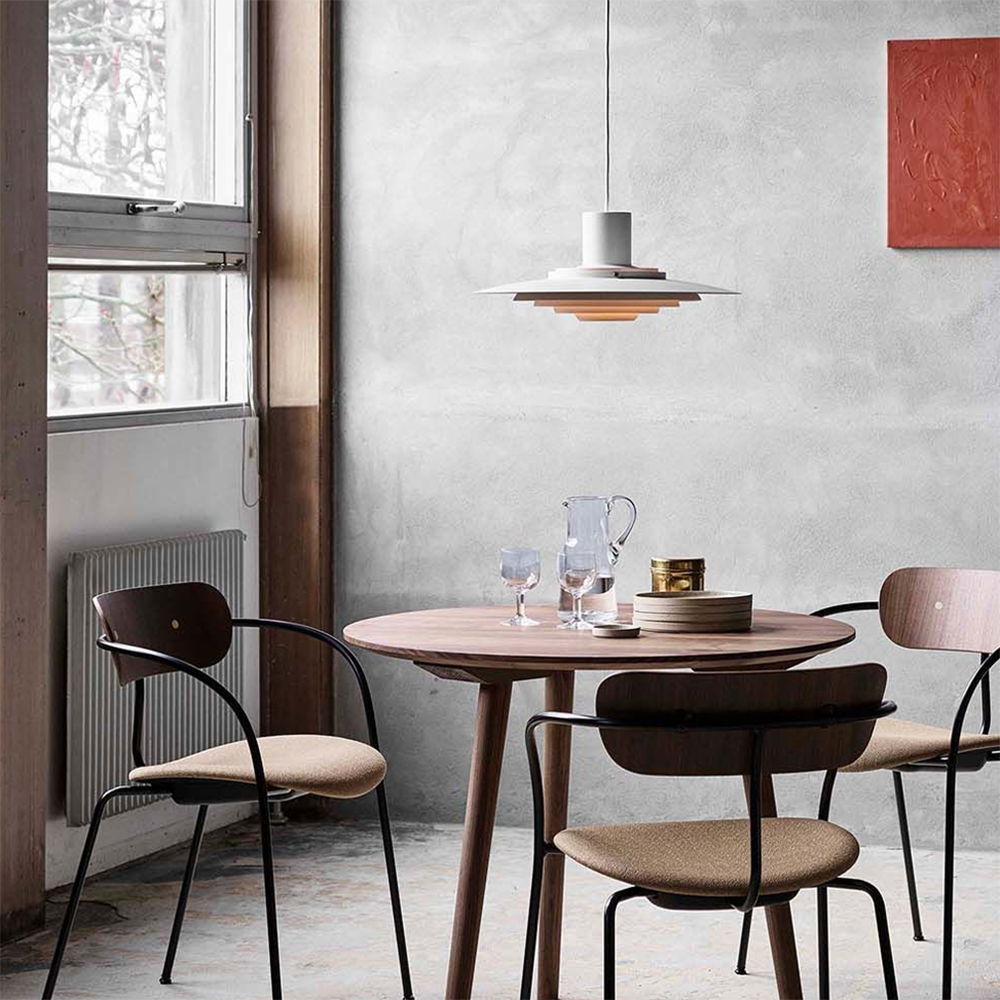 &Tradition
&Tradition is an exciting Danish design company established in 2010 whose founding principle is to tie Nordic tradition to innovation. Their unique library of furniture and lighting spans from the 1930s to the present day and includes works by internationally renowned designers.