In 1957, architect Vilhelm Wohlert was com-
missioned to design this beautiful wall lamp,
for the honorary Copenhagen residence of
Nobel Prize Winner, Professor Niels Bohr.
Hand folded shade & base in untreated oak
H:9.44"x10.62"
Canopy size: 10.62"
Environment: Indoor
Design by: Vilh. Wohlert
Design year: 1957
Wilhelm Wohlert trained at the Royal Danish Academy of Fine Arts in Copenhagen, where he was taught by Kaare Klint. He was employed by the Academy as Professor of Structural Art from 1968-1986 and was nominated honorary member in 2001.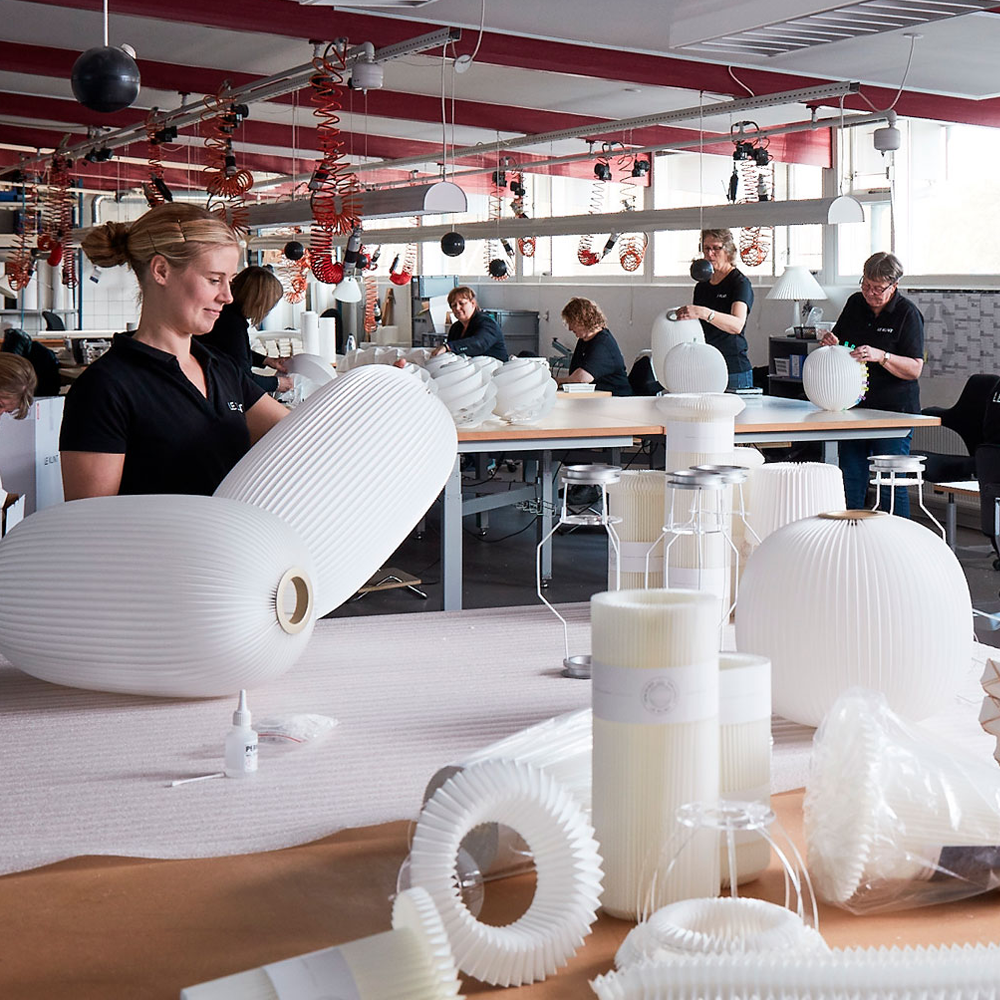 Le Klint
The story of Le Klint is not merely the story of a company, but also a reflection of the history of design and lighting technology spanning the entire 20th century and into the 21st.