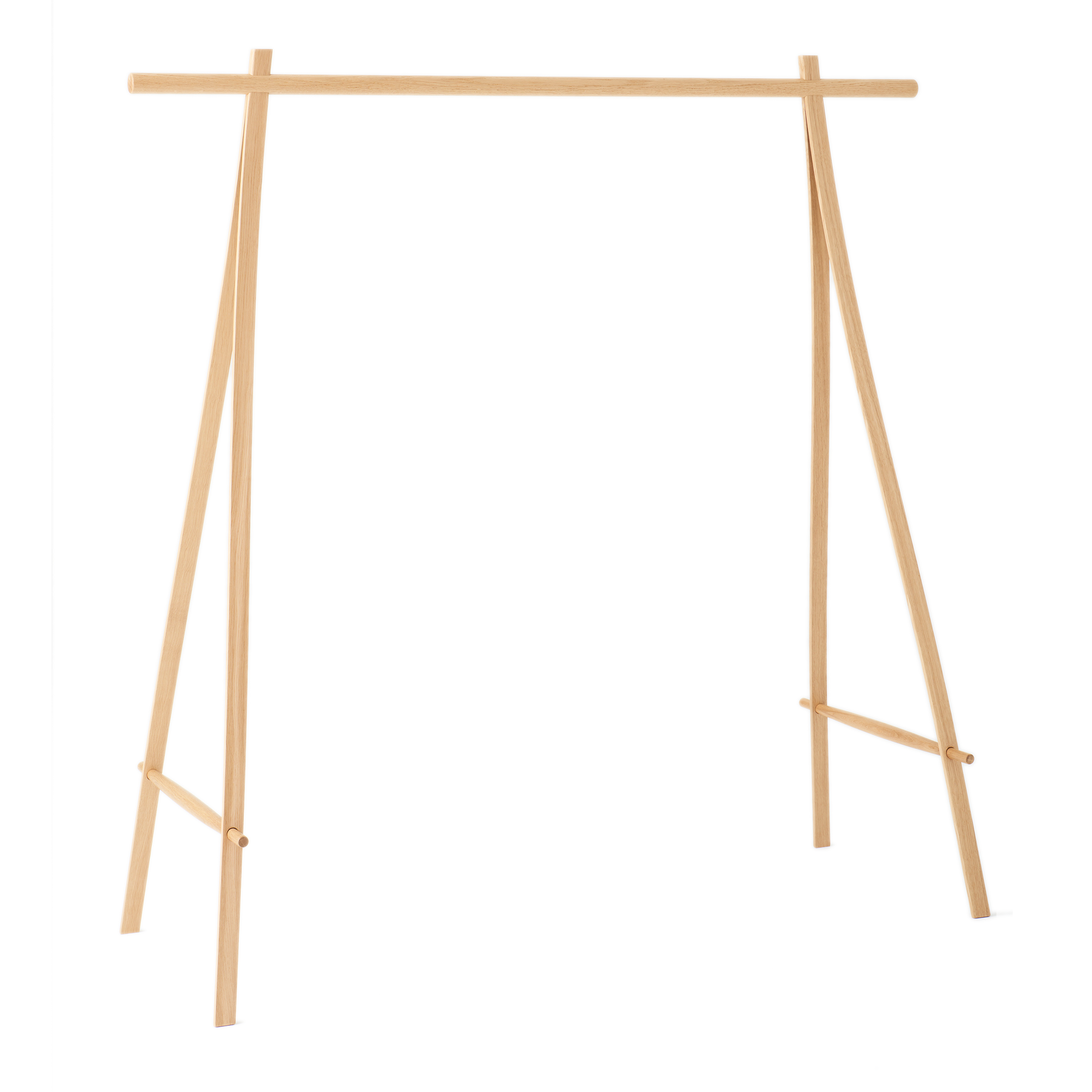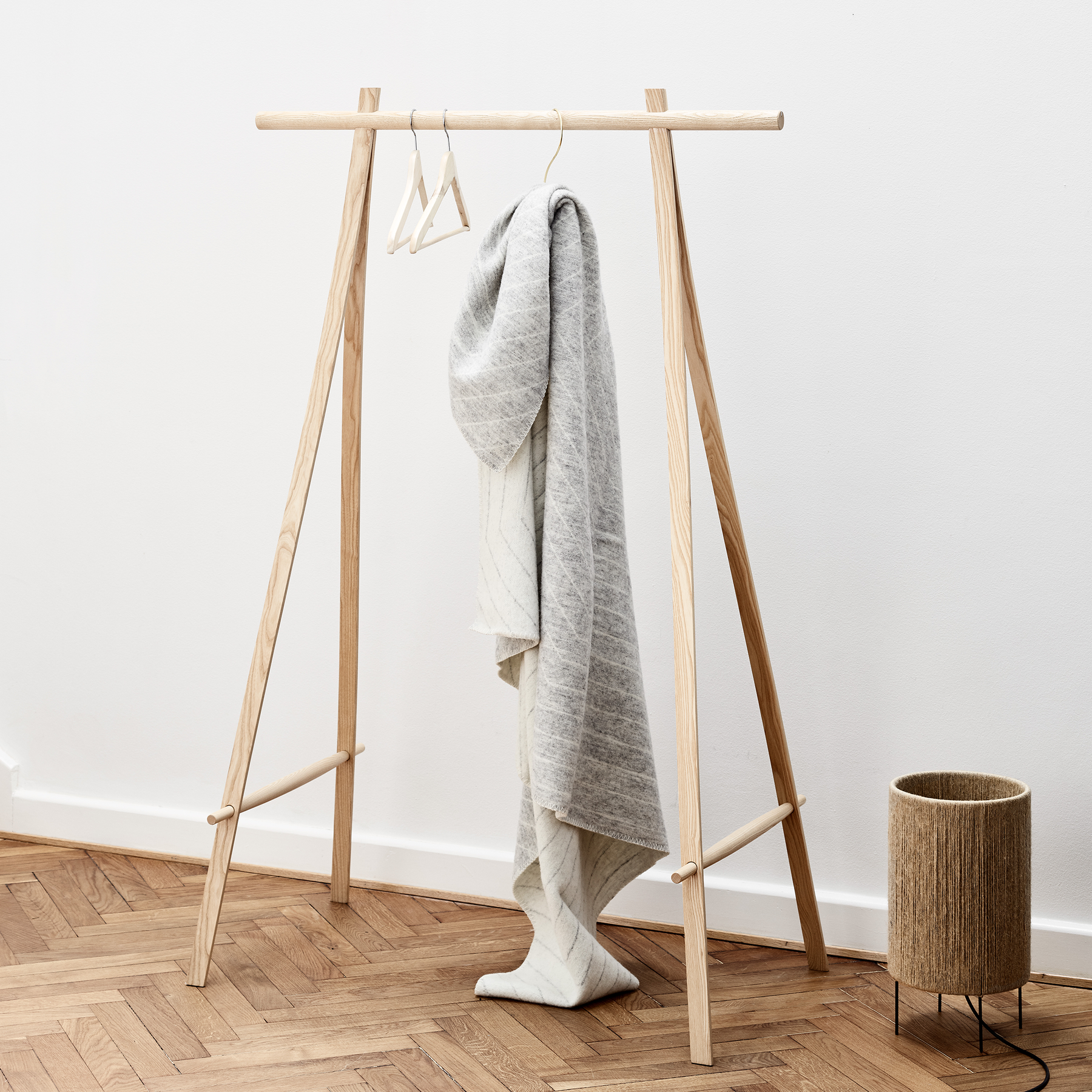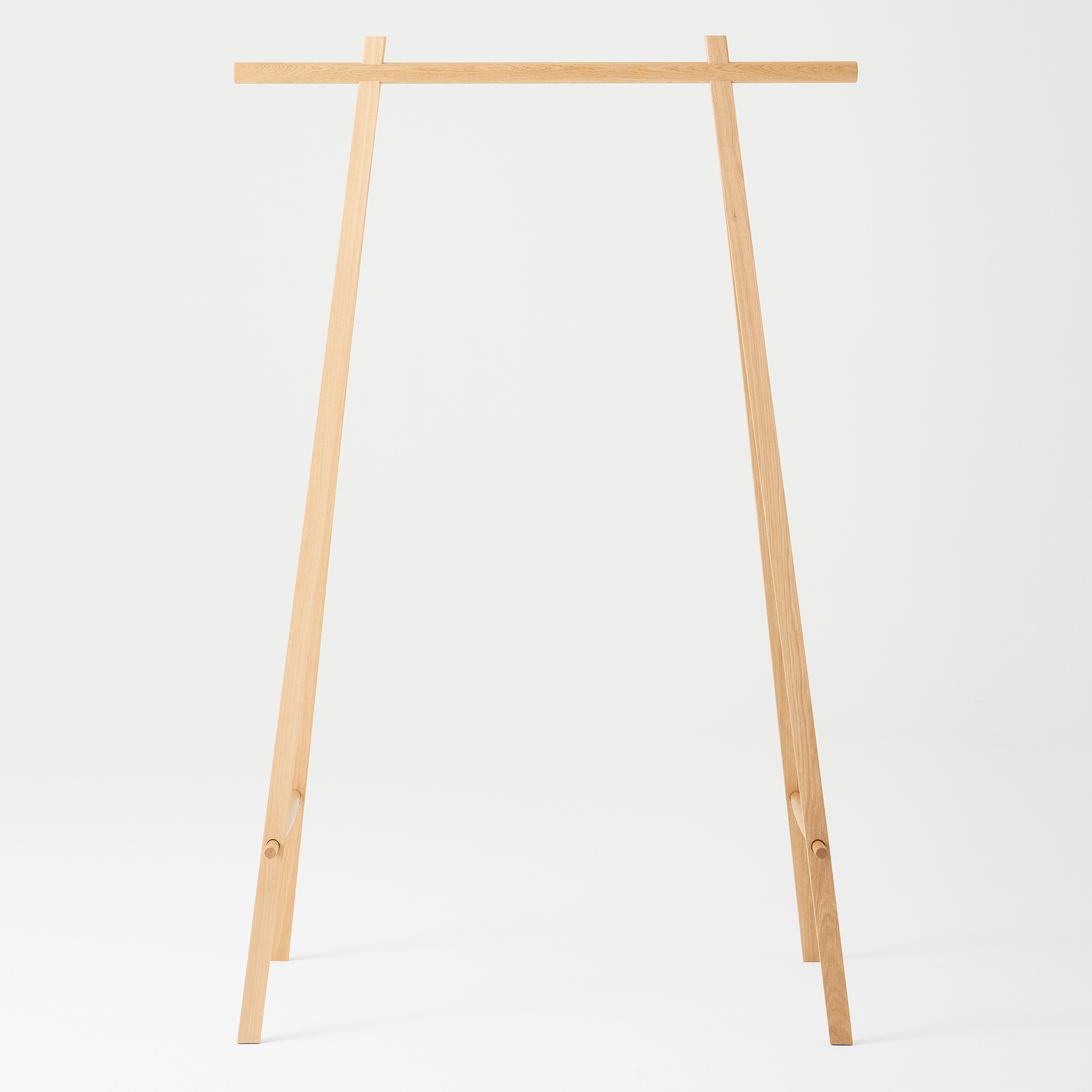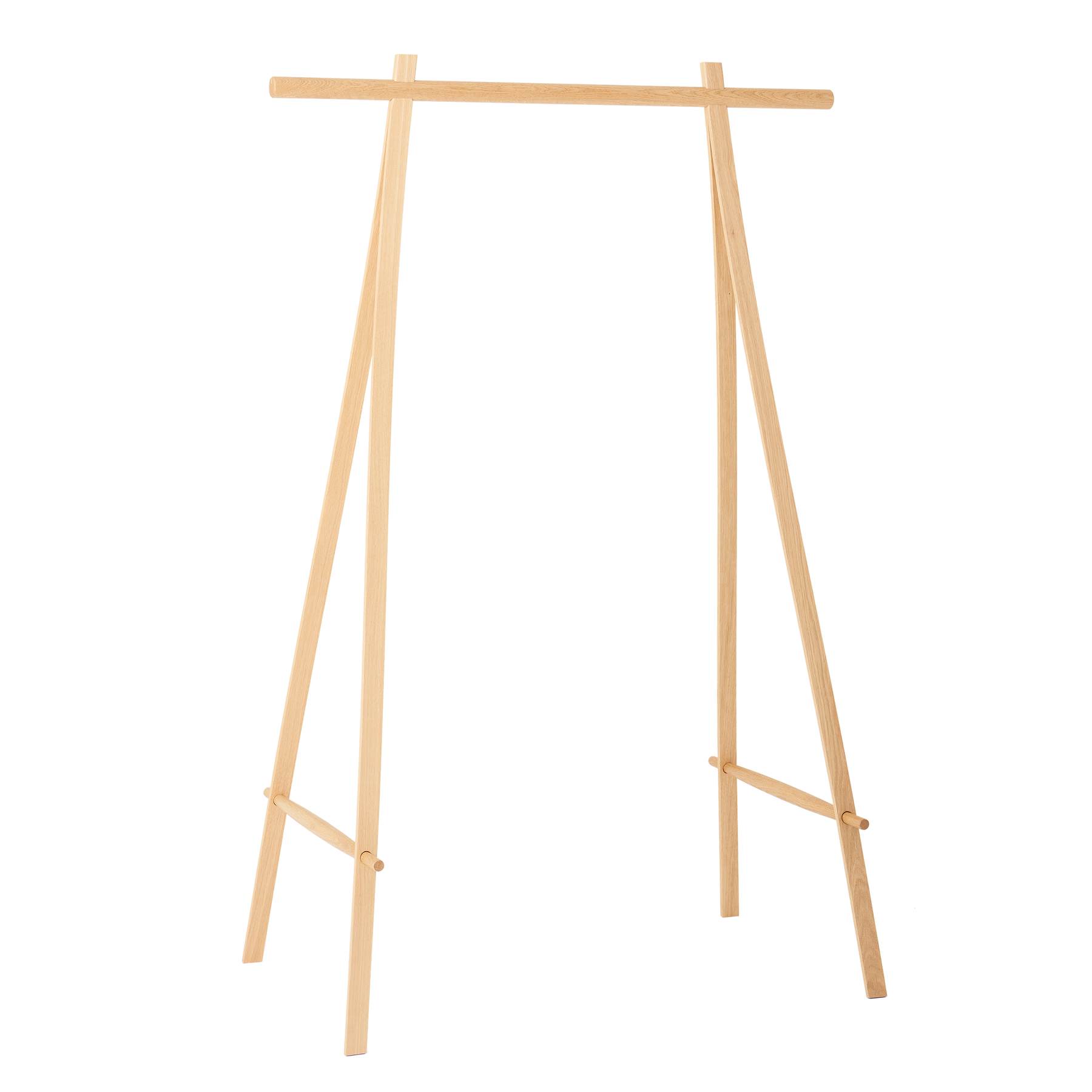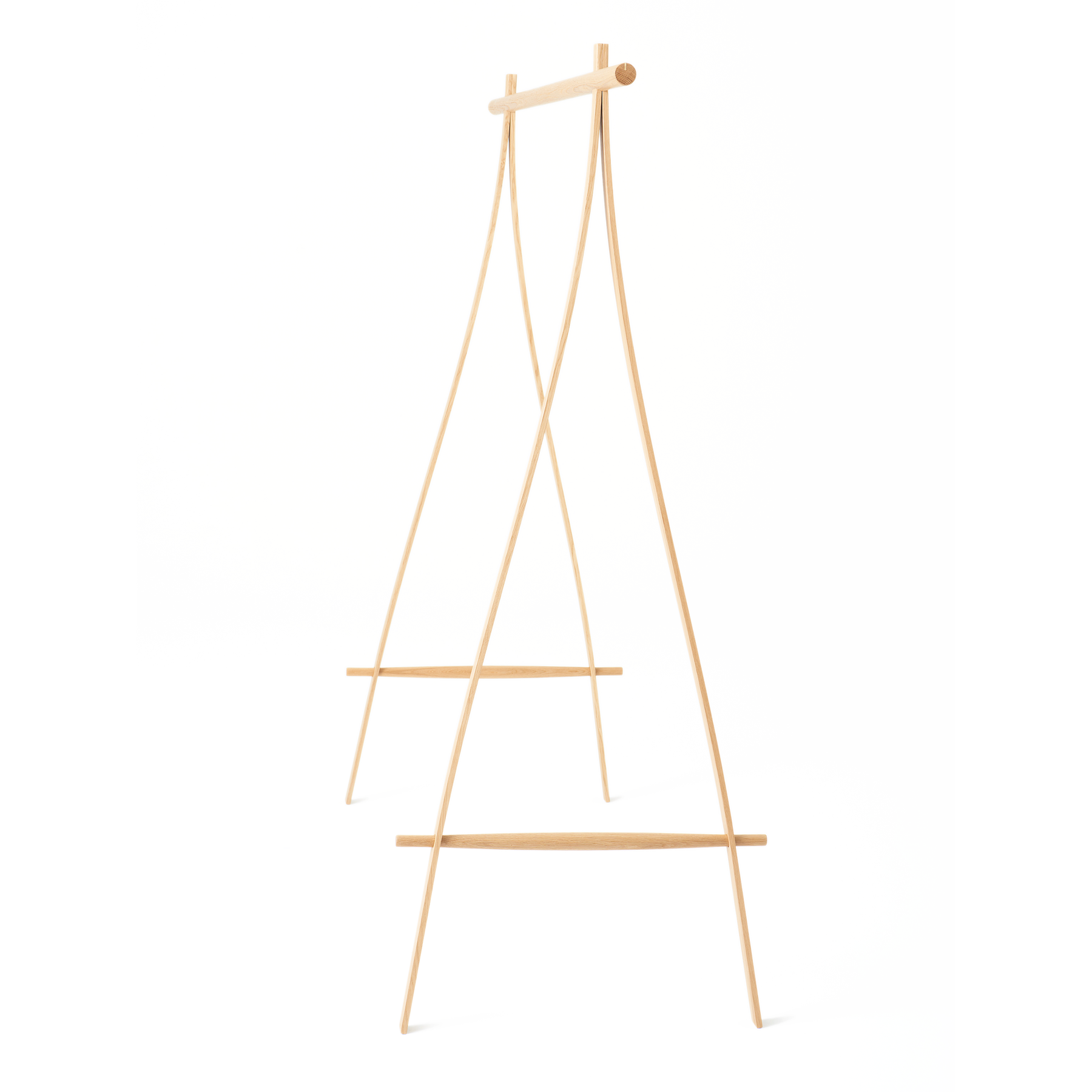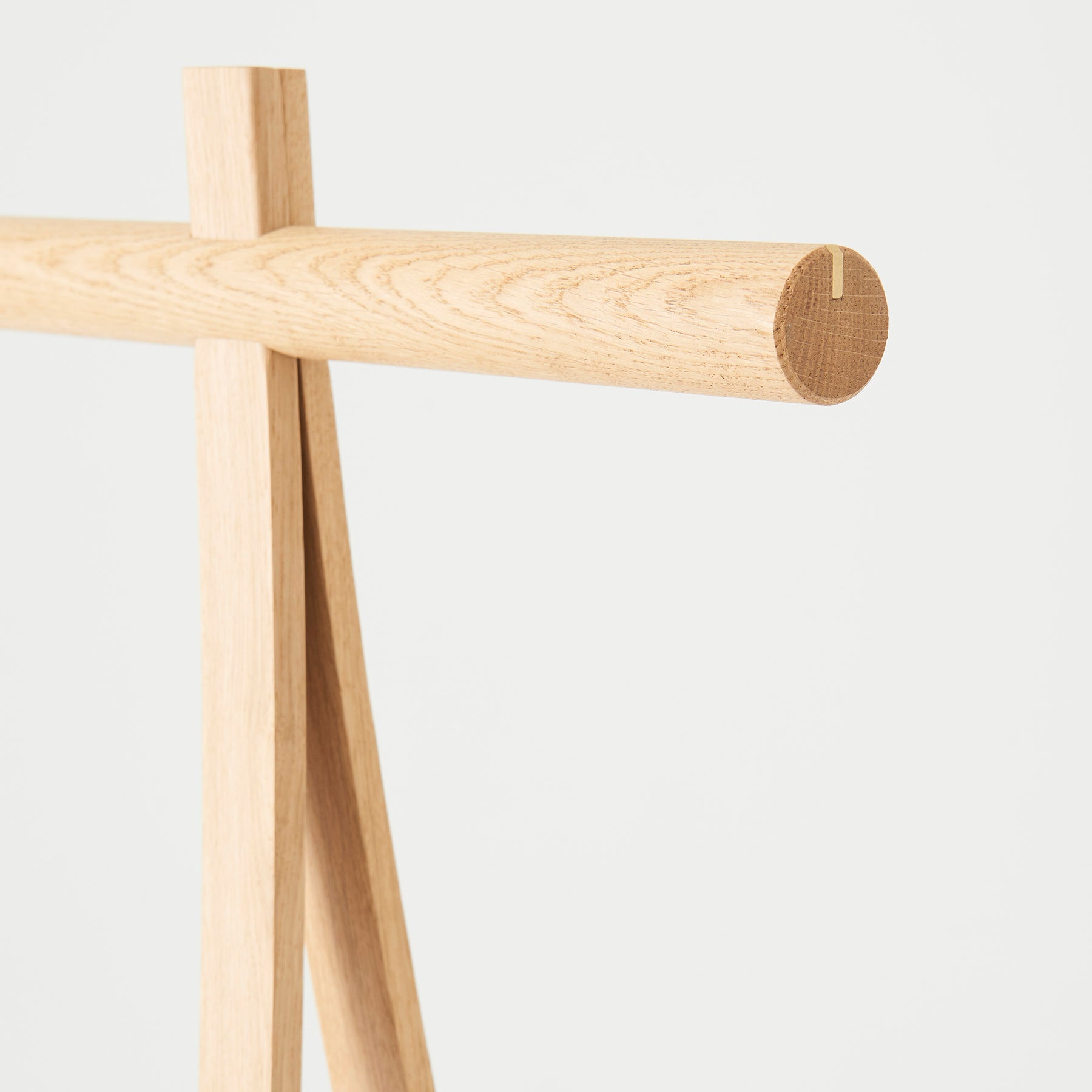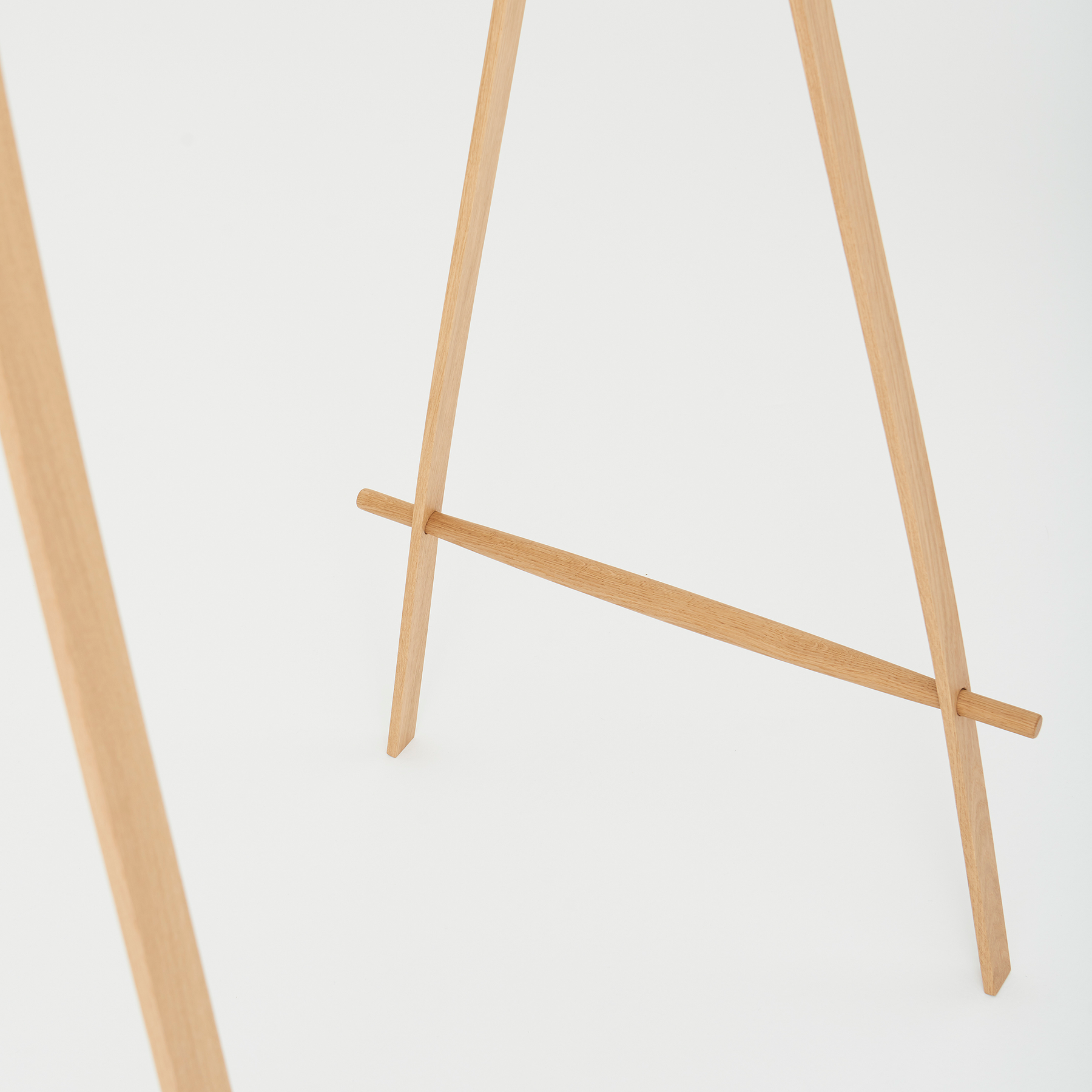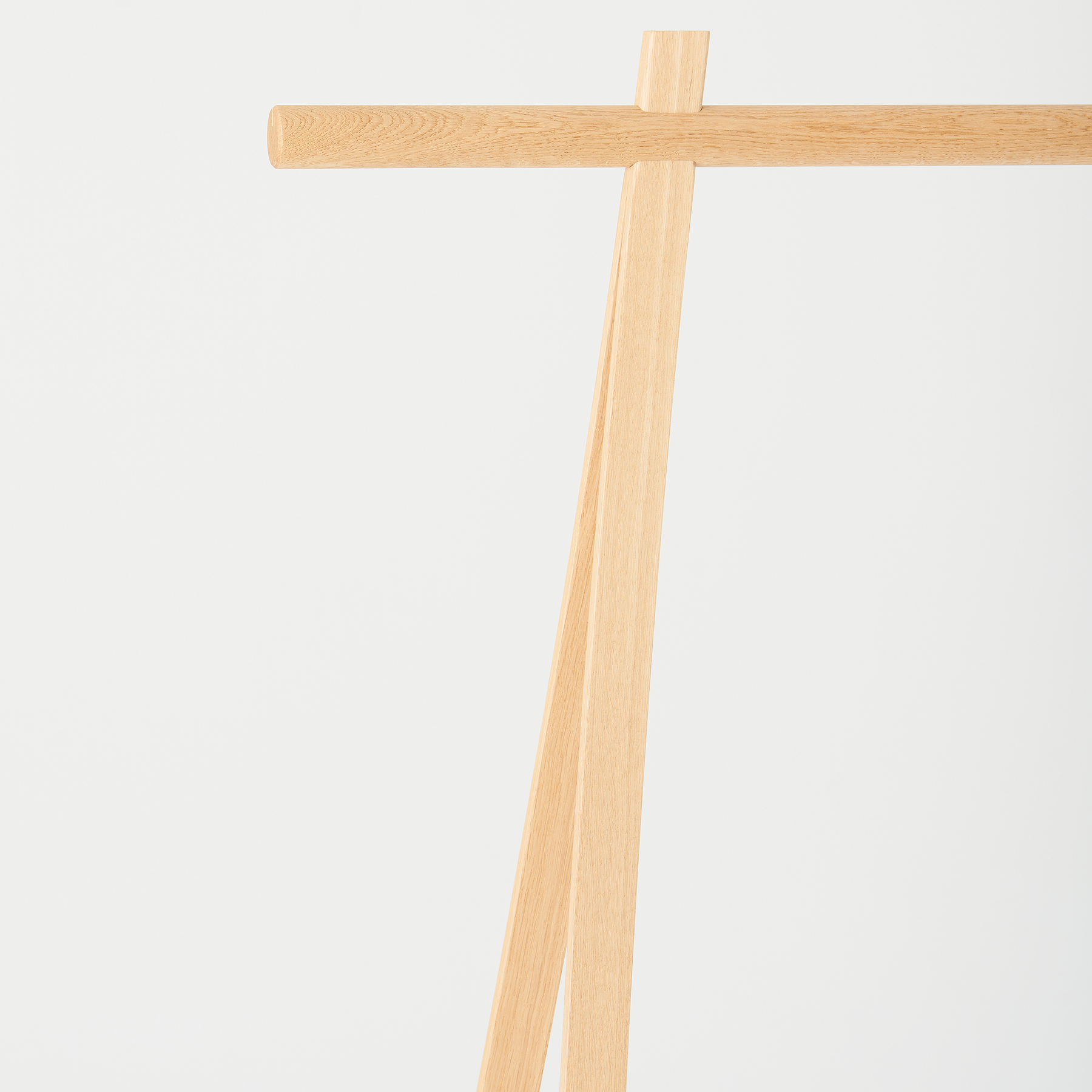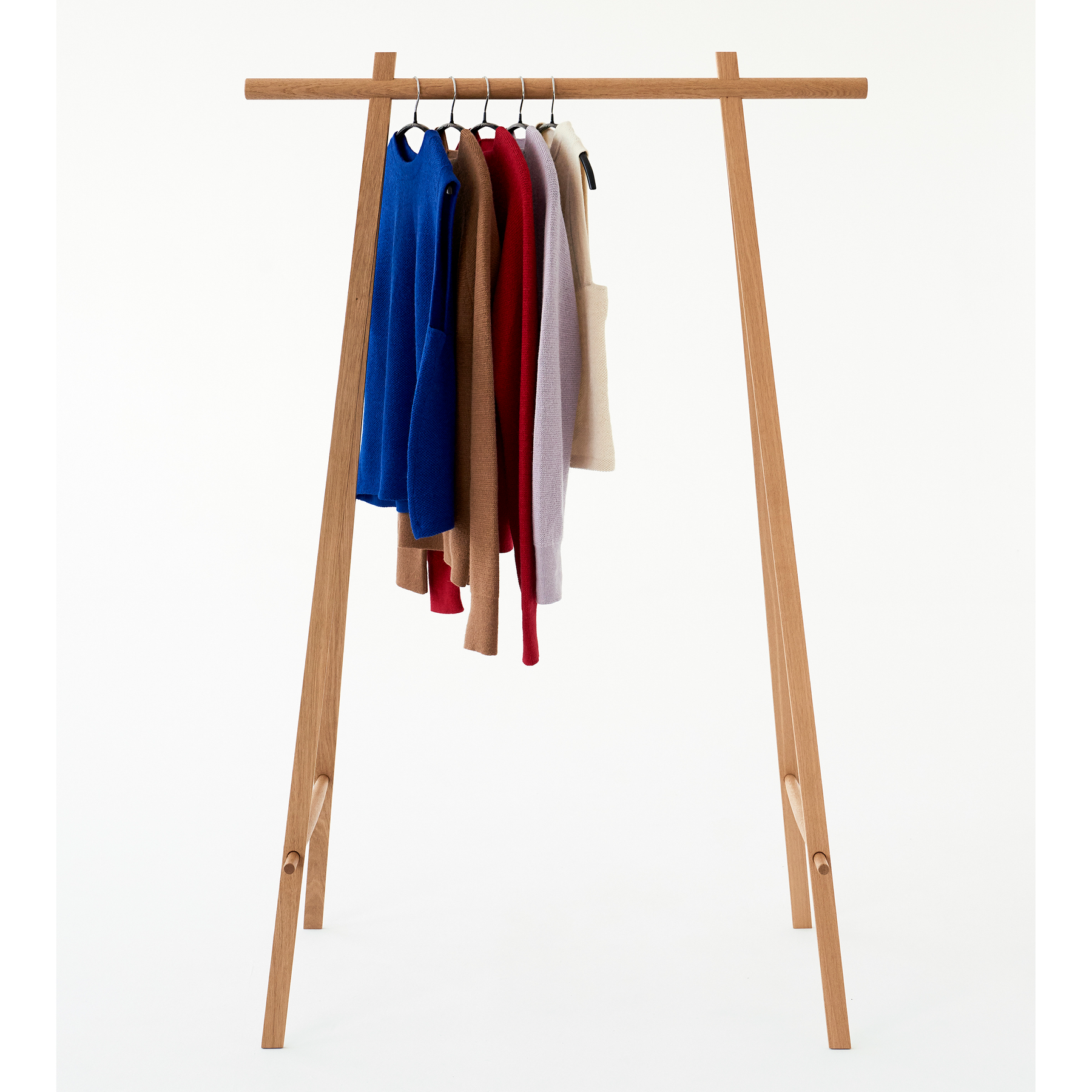 Coat Rack
The Made by Hand coat stand is simple and easy to assemble for everyday use. The Coat Stand is discrete and low-key design, but with a feeling of something re-fined and extraordinary.
 Easy to assemble and disassemble solid oak wood pieces with a brass inlay detail running the top rod of the rack that makes ease of sliding hangers and prevents wear.
Oak and brass
W:39"-59" D:23.5" H:63"
Weight: 9.7 lbs
Design by: STUDIO 0405
Design year: 2017
Established in 2015, STUDIO 0405 is a Copenhagen-based architecture and design firm working in spatial design. Commissions include store and restaurant environments, exhibition design, product design and set design. The studio collaborates with creatives such as artists, photographers and craftsmen.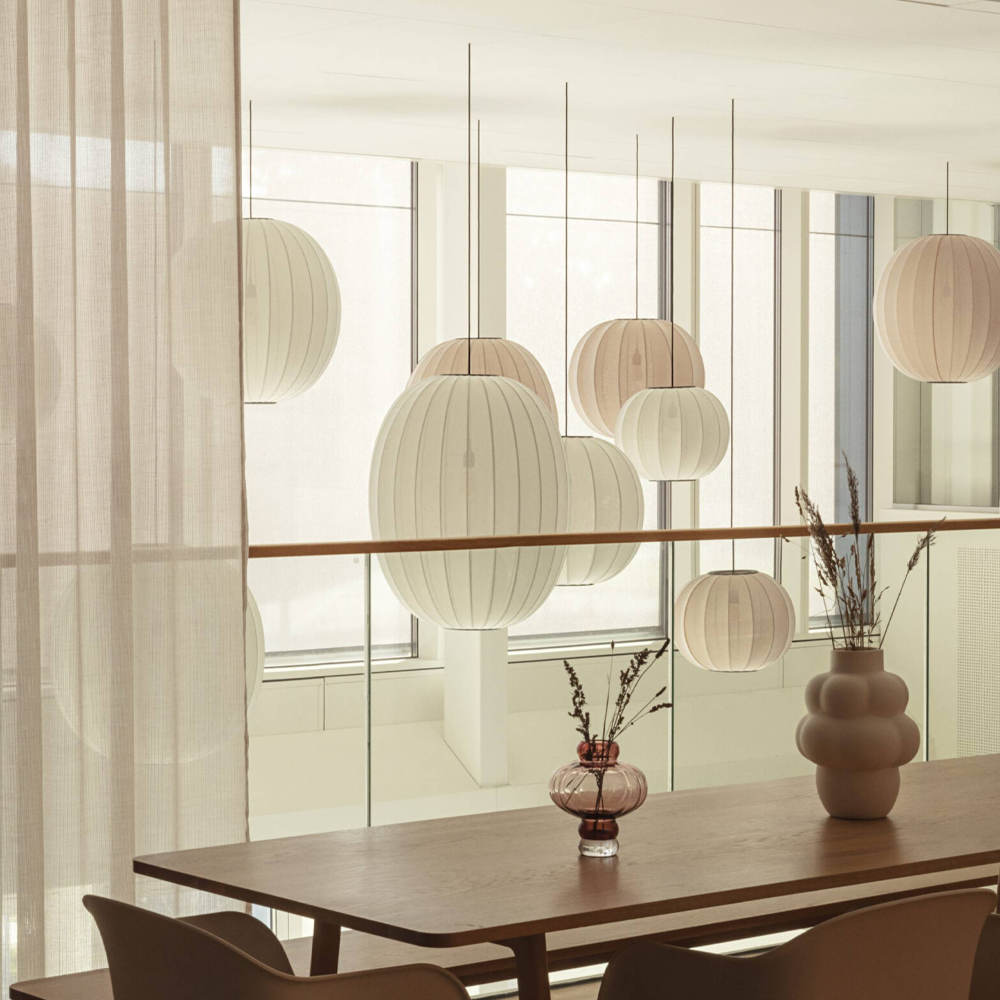 Made by Hand
Scandinavian craft traditions inspire Made by Hand, Copenhagen-based brand seeking to uplift authentic products made by craftsmen. Featuring products from a startling range of materials and techniques, with reinterpretations of older designs and the launch of exciting new ones.