Materials: Nickel Silver & 24K gold plated pieces (USA), Stainless Steel & ecologically neutral HPL board (Switzerland)
Dimensions: 
Board folded: 5 ½" x 2 ¾" x 5/8"; board open 10 ¾" square
Pieces: 1 3/8" height, ¾" diameter (king)
Made In: USA, Switzerland
Authorized by the Endfield Estate to Ameico Inc, New Milford CT
Cy Endfield Chess Set is endorsed by Frank Brady, Bobby Fischer friend and biographer,
Past Director of the Marshall Chess Club & 2022 World Chess Hall of Fame Inductee.
Cy Endfield
Cyril Raker Endfield majored in Drama at Yale while also studying mathematics, mechanical drawing and silversmithing. He occasionally worked as a professional sleight-of-hand magician and was admitted as a member of the Magic Castle in L.A. and the Magic Circle in London. Endfield assisted Orson Welles on Mercury Theater projects, then directed film noir classics such as The Underworld Story and The Sound of Fury. Blacklisted by the House Un-American Activities Committee in 1951, Endfield lived and worked in the U.K. for the rest of his life. There he directed such cult-classic films as Zulu, starring Michael Caine. His early friendship with Man Ray linked him to both chess and Modernist aesthetics. Endfield created this design in 1972. President of the International Chess Federation and former world chess champion Max Euwe chose the Endfield chess design as the Federation's sole commemorative chess set for the legendary World Chess Championship Match between American Bobby Fischer and Russian Boris Spassky. Marcel Duchamp had always emphasized portability and economy of means and Endfield created a set that was so innovative in its elegance, simplicity and practicality that he was granted a patent.
1972 World Chess Championship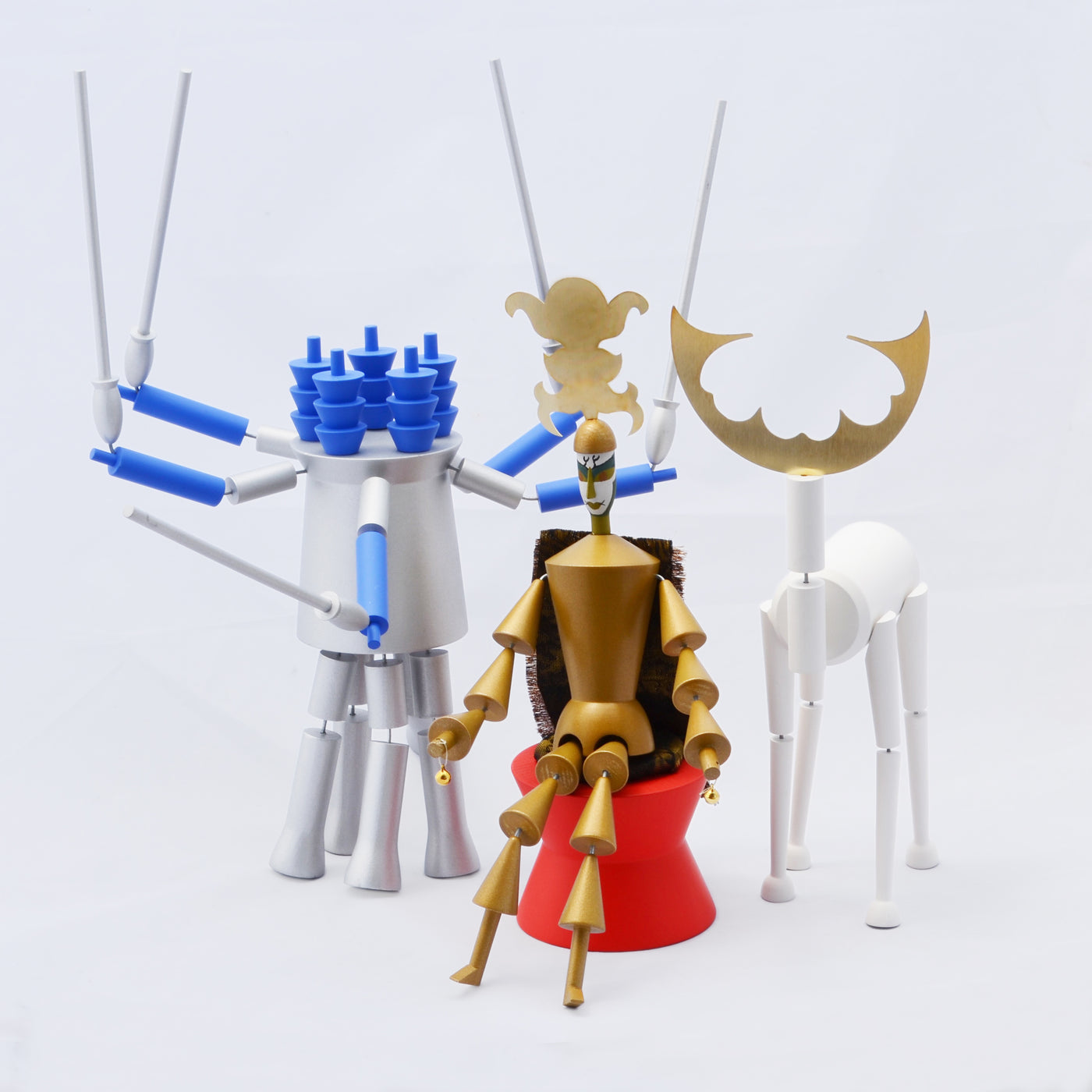 IC Design
Zurich-based IC Design specializes in the licensed re-editions of design classics and forgotten pieces by such visionaries as Man Ray, Sophie Taeuber-Arp and Antonia Campi. In so doing, it tells the story of the wealth of objects, toys of various kinds, in particular, created in the 20th century to enrich and embellish lives of increasing efficiency and leisure.