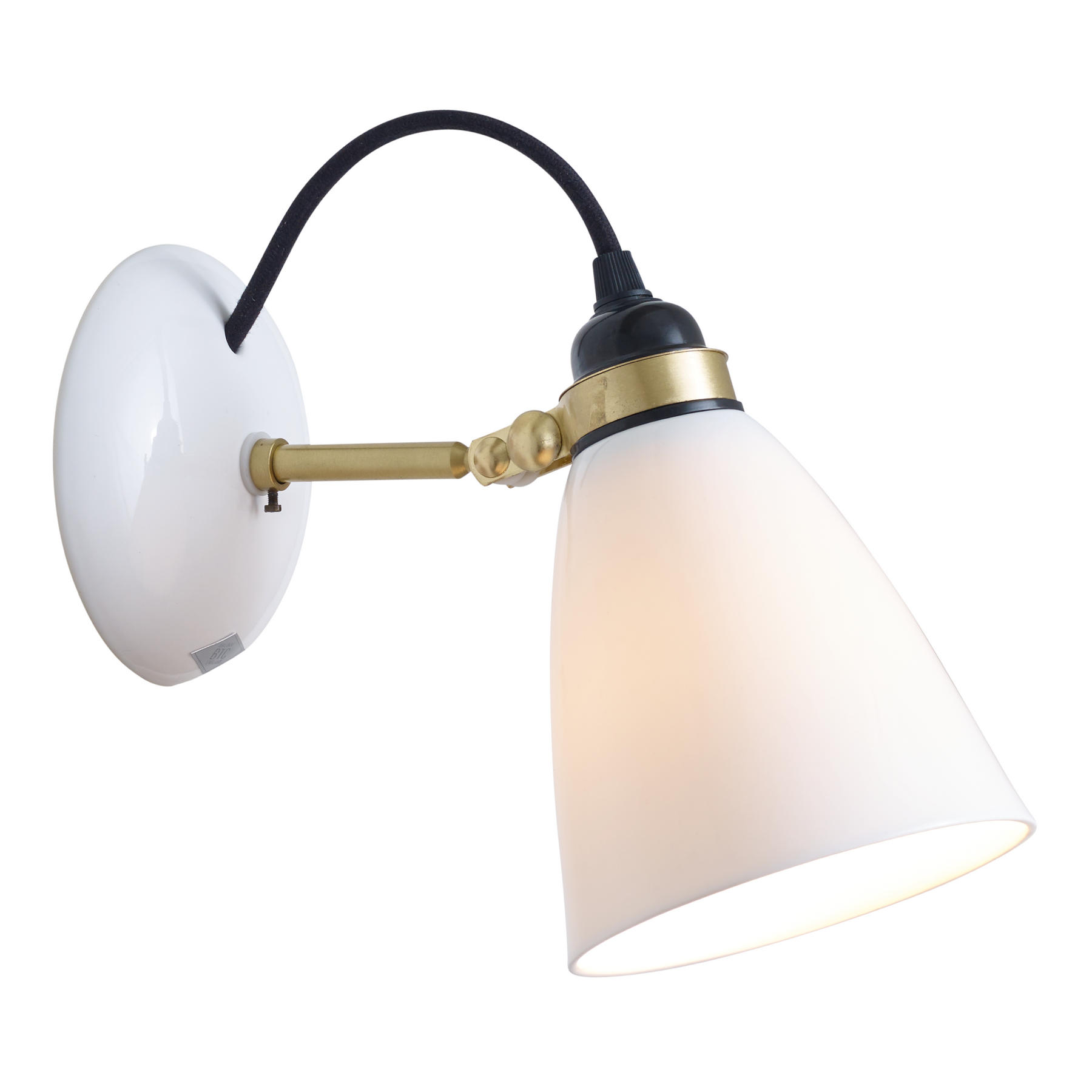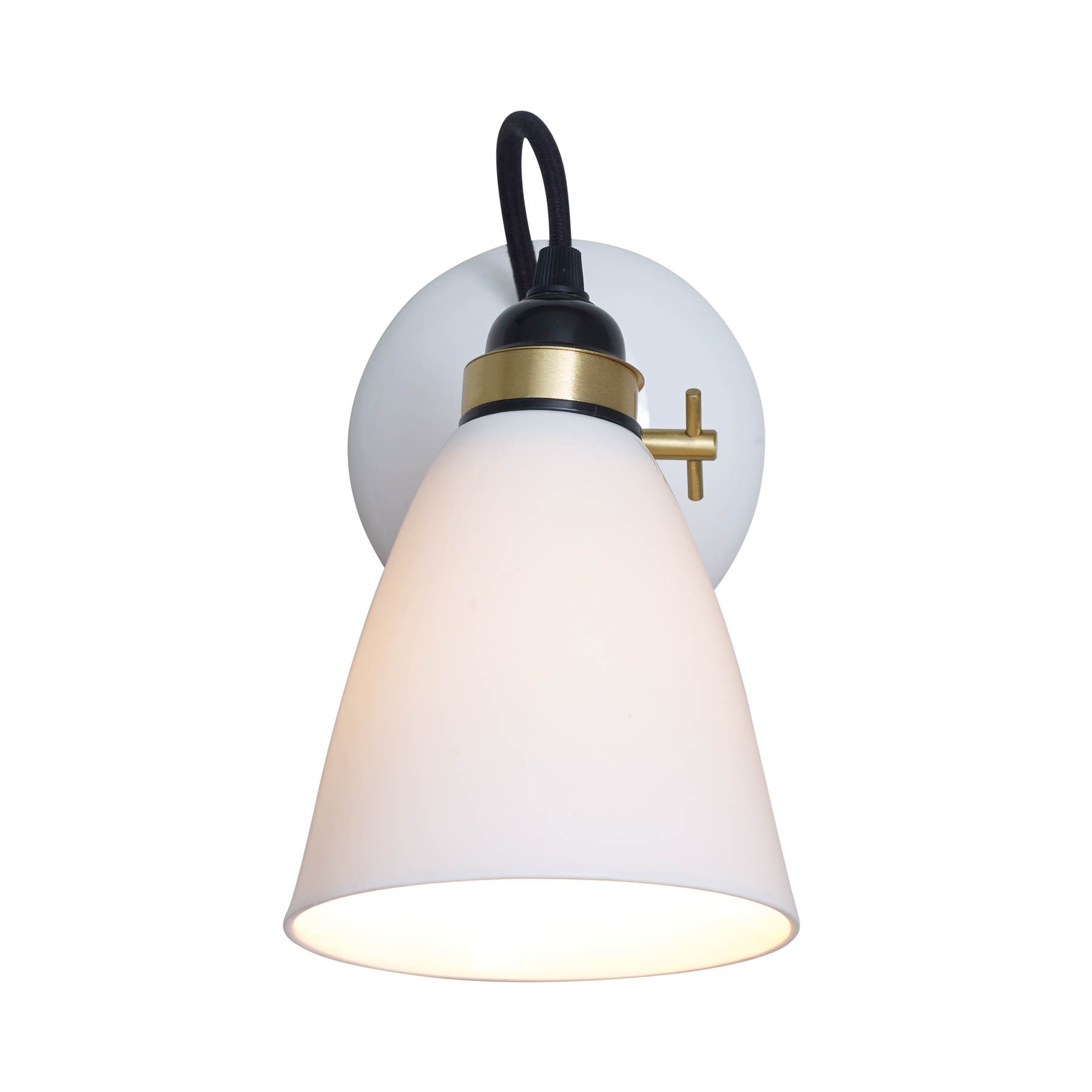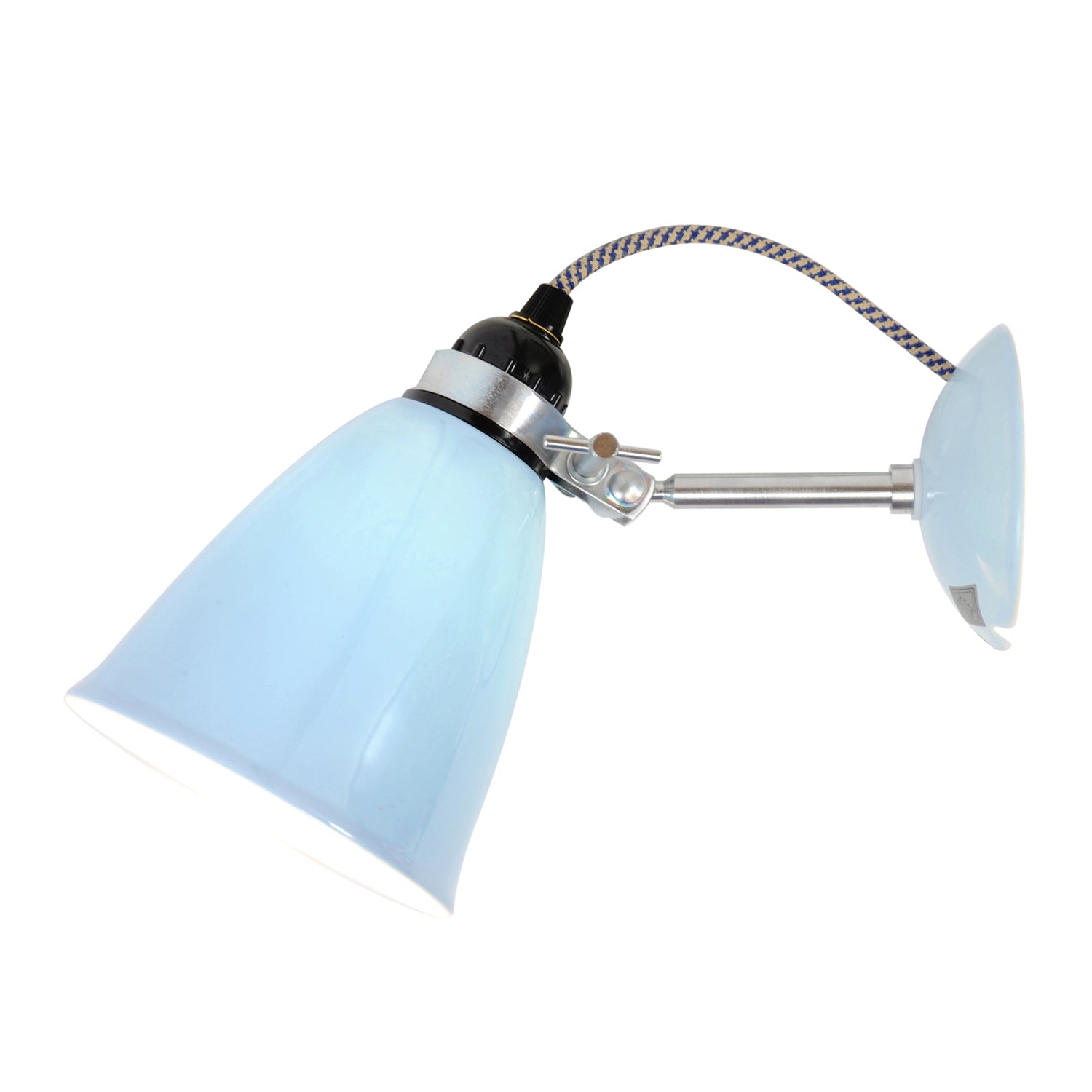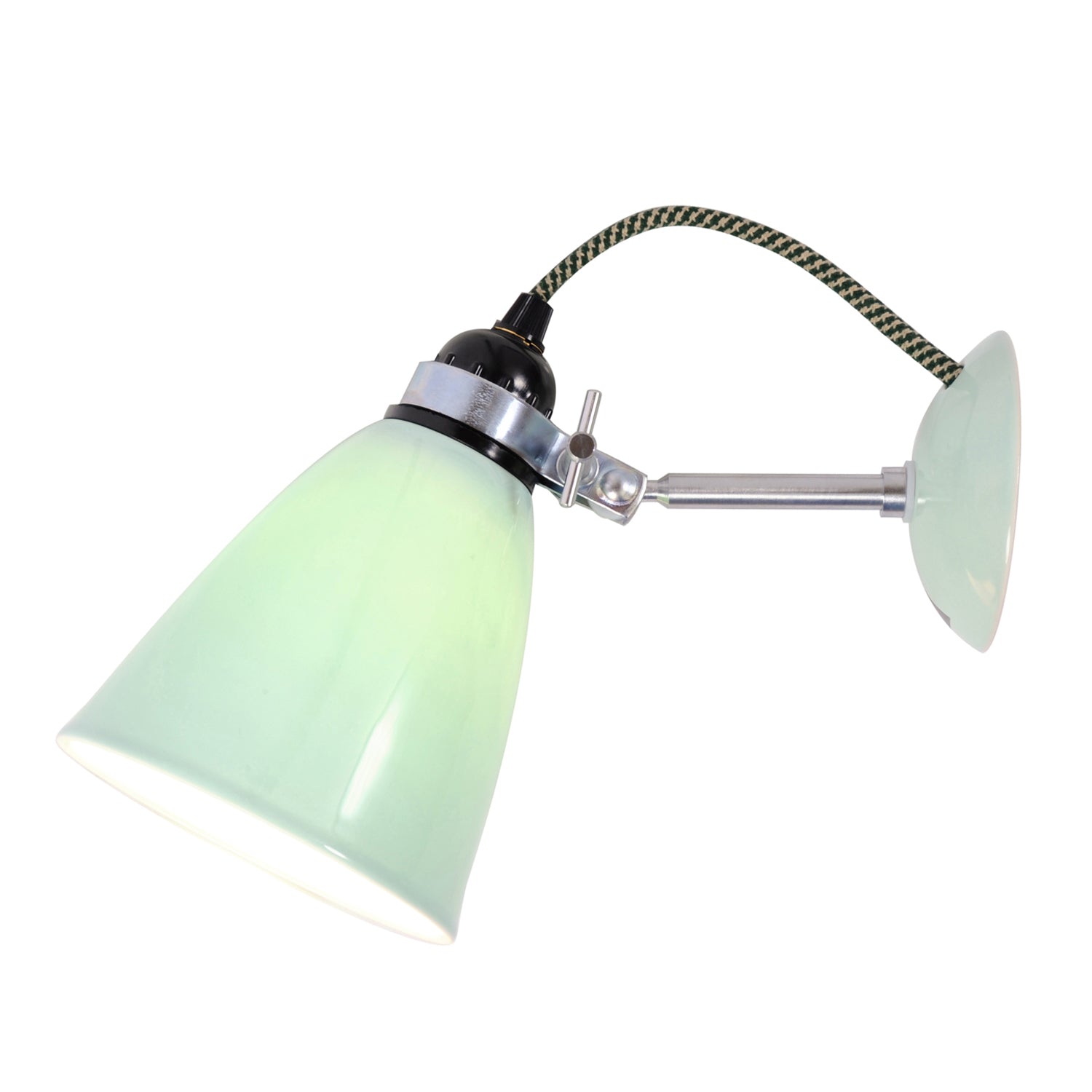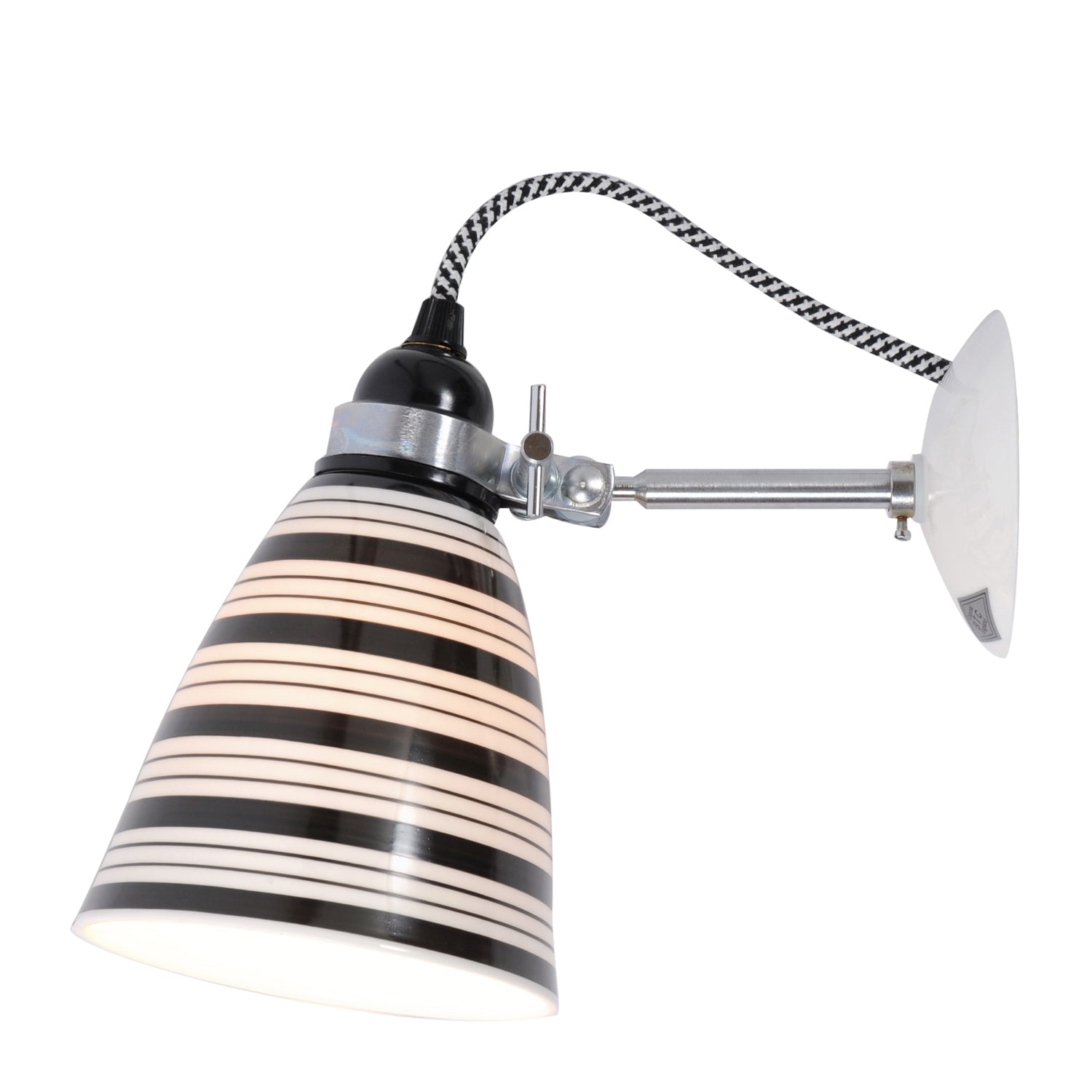 Hector 30 Medium Dome Wall Light
A British design classic in translucent bone china. With its moveable shade and smart cotton braided flex, the Hector wall light marries style and function.
Wall lamp which provides both direct and ambient light through the bone china shade. The fine bone china is very attractive unlit and gives a wonderful ambient light when illuminated. Adjustable shade to be used for a variety of tasks. Production Process: Each bone china piece is manufactured according to traditional methods by our highly skilled team in Stoke-on-Trent, where now only a handful of ceramic factories exist. The process begins with a slip (clay and water mix) being poured into moulds. Once set, the moulds are split and the shade, base or ceiling rose is removed and left overnight to dry before being sponged and fettled to remove any imperfections. The items are finally biscuit fired or dipped in a glaze and gloss-fired for a natural white finish.
 Bone china shade and braided cotton cable.
Ø:4.75" H:8.75" D:7.9"
Weight: 1.75 lbs 
Fixture: E26 Max Wattage: 40w
Cord material: Fabric Covered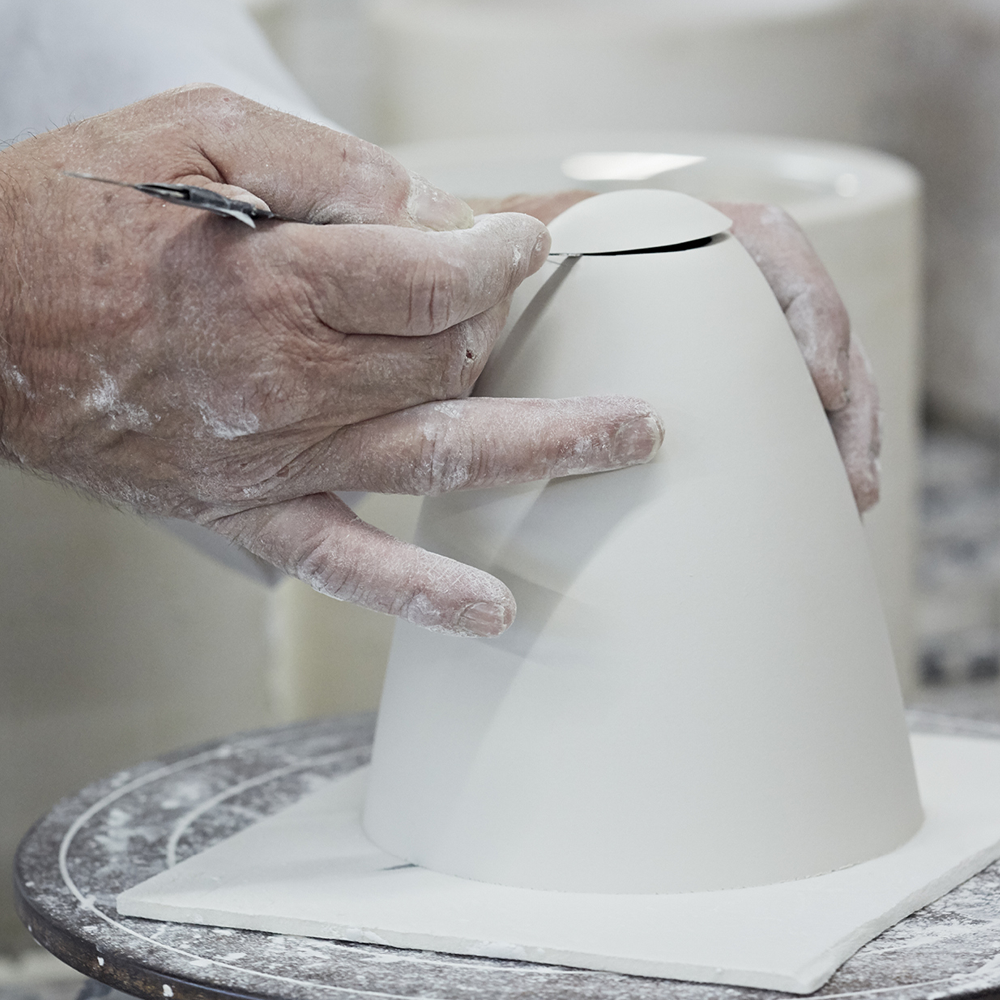 Original BTC
Original BTC's lighting is retrospective and contemporary, industrial and intimate, and especially high quality. Founder Peter Bowles was born into a long history of British manufacturing and through the success of Original BTC, Bowles resuscitated a ceramics factory in Stoke-on-Trent, a metalwork factory in Birmingham, and a nautical outfitter at London Docks. All proudly British-made, hand-assembled in Oxford, and still family-run.