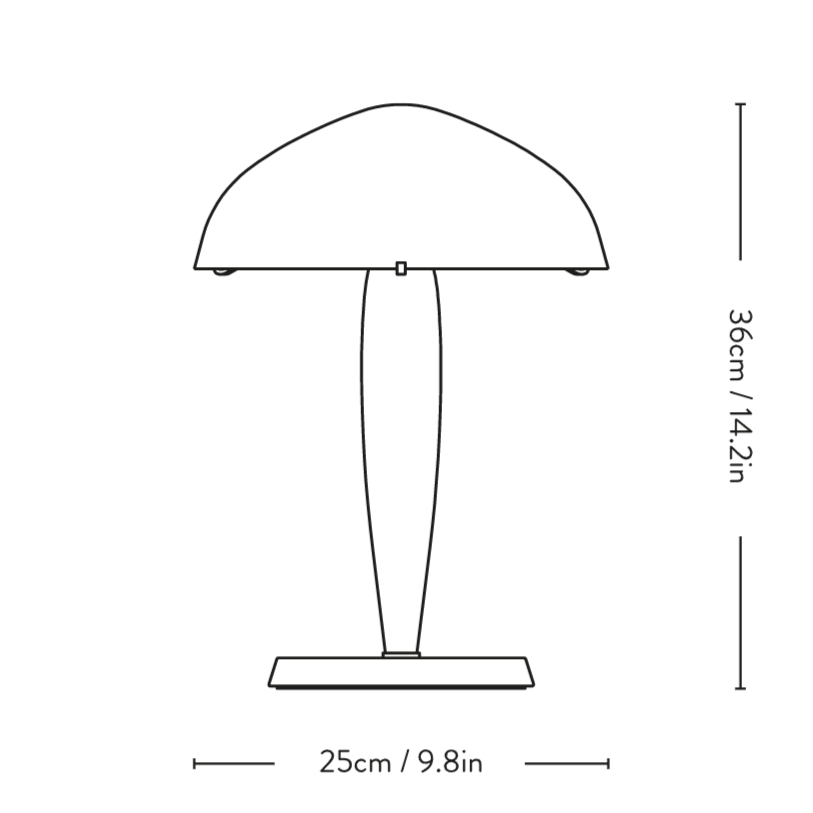 Herman Table Lamp SHY3
The shade is mouth blown glass, the stem is made of wood which has been spun and afterwards oiled. The base is stone that has been cut to shape
Named after Herman Bang, the Herman lamp is a tribute to the notable Danish author's enduring artistic legacy and the way in which he led his life. Regarded as a trailblazer who shone a light on dimly lit issues society chose to ignore, Bang became a key figure in the Modern Breakthrough. Much like his stories, the Herman lamp offers a small beacon of light that has a literary quality to it.
Opal glass shade, walnut stem, beige marble, chrome details, Textile cord
H: 14.2" x W: 9.8"
Weight: 4lbs
Fixture: E14 Max Wattage: 25w
Cord length: 78.7"
Design by: Signe Hytte
Design year: 2022
Signe Hytte is a Danish designer who is known for her functional and minimalistic approach to design. Her work is inspired by Scandinavian design principles and her ability to combine simplicity with elegance is what sets her apart from other designers. She is particularly interested in creating pieces that can adapt to different situations and needs. She has designed a wide range of products from furniture to lighting, and her work has been featured in various design publications. Signe's focus on creating products that are both practical and beautiful is what has made her a sought-after designer in the industry.
Wipe the surface of the lamp with a soft, damp sponge or cloth, and wipe immediately after with a dry cloth.
Do not use any abrasive cleaning tools such as steel wool, scouring sponges or stiff brushes. Never use strong cleaning agents such as white spirit, turpentine, household glass cleaner or cellulose thinner.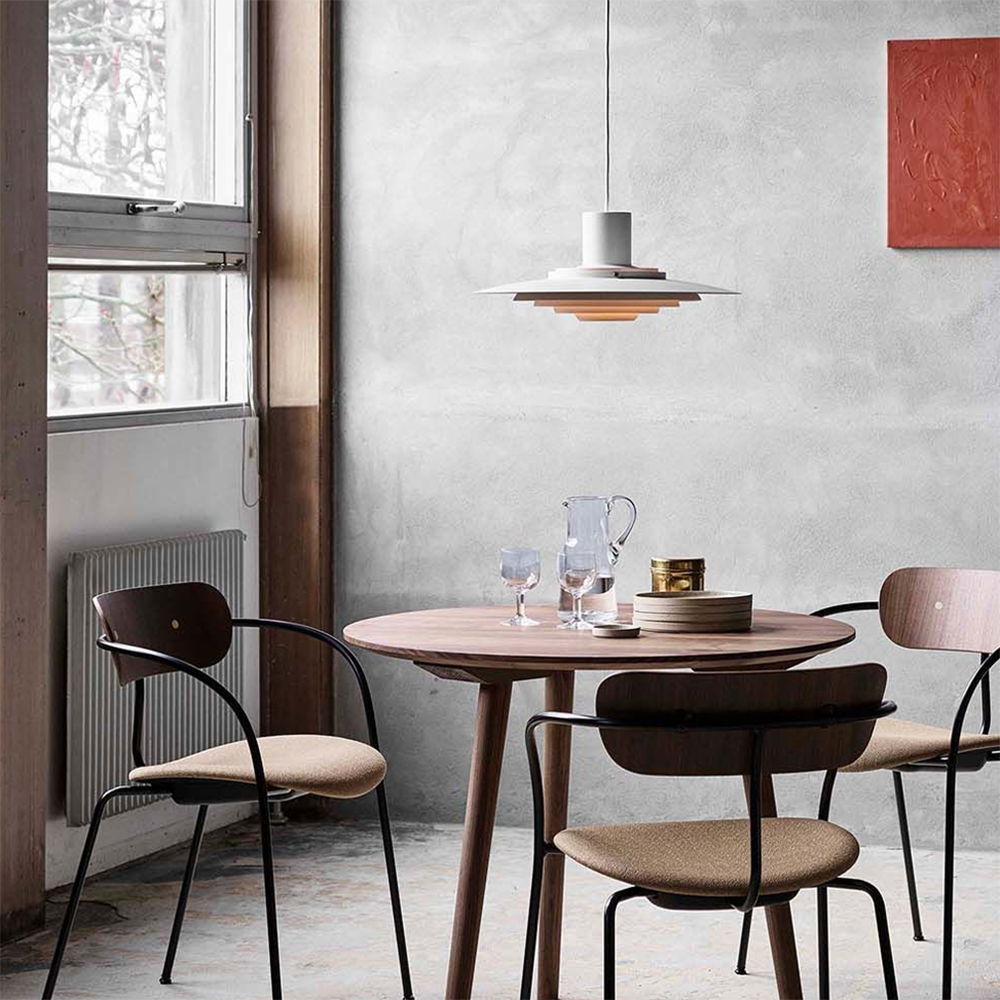 &Tradition
&Tradition is an exciting Danish design company established in 2010 whose founding principle is to tie Nordic tradition to innovation. Their unique library of furniture and lighting spans from the 1930s to the present day and includes works by internationally renowned designers.