Pendant lamp providing adjustable directional light for hardwire into the ceiling. Production Process:  Spun and painted aluminum shade.
Matte painted aluminum shade, brass fittings, soap-washed oak or American walnut accent
Small: 3.65"Ø x 7.5"
M
Canopy size: Ø:5.5"
Weight: 6 lbs
Fixture: E12
Cord length: 118"
Environment: Indoor
Design by: Markus Johansson
Design year: 2016
Markus Johansson graduated in 2011 from HDK (School of Design and Crafts) Goteborg Sweden. His studio is located in Central Goteborg where he specializes in design and the development of design of furniture, product, graphic and lighting. Markus works with both Swedish and international design companies and has won numerous awards which also includes his highly acclaimed Nest chair which was exhibited at The Museum of Art and Design, New York.
Dust with soft dry cloth or wipe with damp cloth using water only and drying thoroughly. Always switch off electricity supply before cleaning.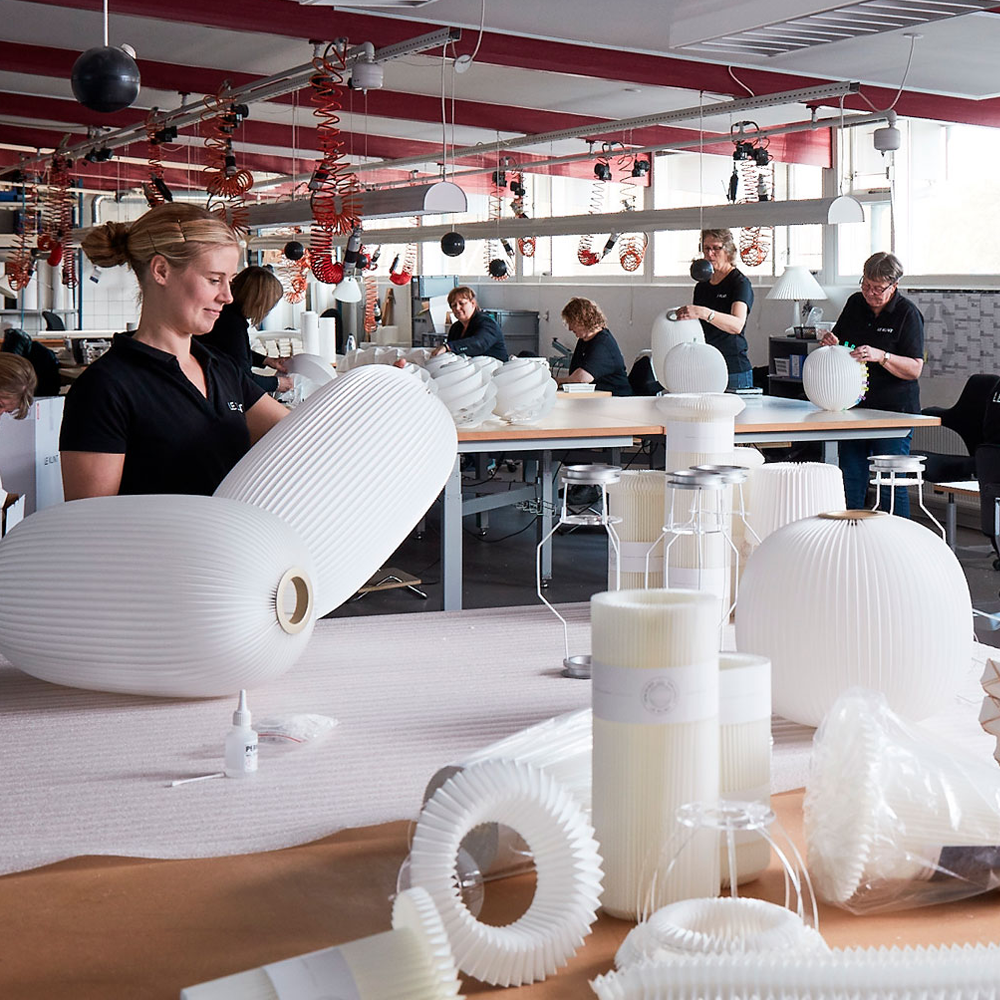 Le Klint
The story of Le Klint is not merely the story of a company, but also a reflection of the history of design and lighting technology spanning the entire 20th century and into the 21st.