PVC
Medium:Ø:2.9" / H:12.2" Large:Ø:17.3" / H:15.7"
Fixture: E26 Max Wattage: 40w
Cord length: 118"
Environment: Indoor
Design by: Poul Christiansen
Design year: 1971
Poul Christiansen trained at the Royal Danish Academy of Fine Arts' School of Architecture. He worked in architecture and design for Ib & Jørgen Rasmussen from 1977 to 1986 and founded "Komplot Design" together with Boris Berlin in 1987. Between 1969 and 1987 Poul Christiansen brought innovative and exciting dimensions to Le Klint's lampshades. Prior to his involvement the shades had been folded in pleats and in straight lines across the pleats. Poul Christiansen discovered that folding in mathematical curves gave the lampshades beautiful and unique sculptural shapes. His most famous creation is the SinusLine series which he developed by combining sine curves in such a way that they formed a lampshade when folded.
Dust with soft dry cloth or wipe with damp cloth using water only and drying thoroughly. Always switch off electricity supply before cleaning.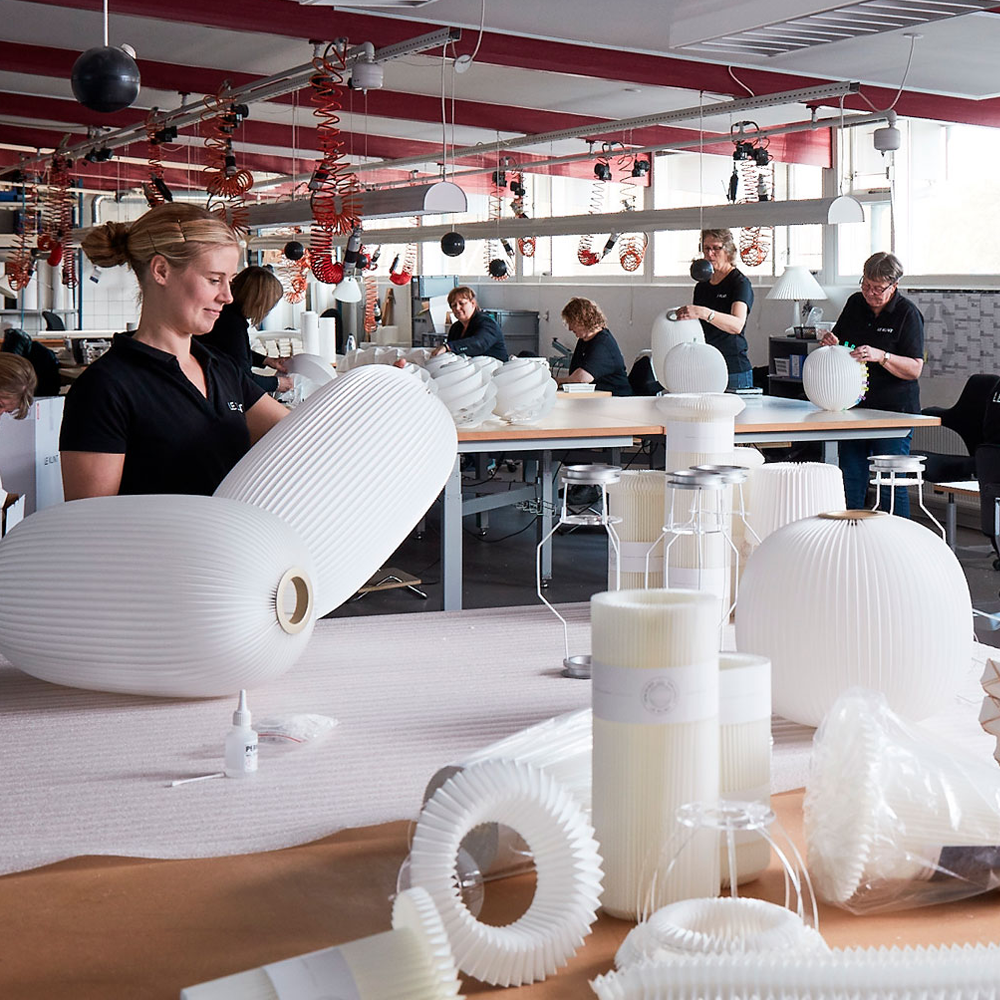 Le Klint
The story of Le Klint is not merely the story of a company, but also a reflection of the history of design and lighting technology spanning the entire 20th century and into the 21st.