Lamp for hardwire installation on ceiling or wall. Provides ambient illumination. Production Process:  The shade is hand folded in Le Klint's Odense, Denmark factory. 
PVC shade.
Ø:14.5" D:6"
Shade size: 6"
Weight: 4.5 lbs 
Fixture: E26 Max Wattage: 25w
Environment: Indoor
Design by: Øivind Slaato, 1978
Design year: 2014
Øivind Slaato is a Danish designer who is known for his innovative and modern approach to product design. His work is characterized by its sleek, minimalist style and focus on functionality. Slaato is particularly renowned for his lighting designs, which feature organic forms and soft, diffused light. His creations are often made from natural materials such as wood, glass, and metal, and are designed to be both beautiful and practical. Slaato has won numerous awards for his work, including the iF Design Award and the Red Dot Design Award, and his designs have been exhibited in galleries and museums around the world. His commitment to quality, innovation, and sustainability has made him one of the most respected designers in his field.
Dust with soft dry cloth or wipe with damp cloth using water only and drying thoroughly. Always switch off electricity supply before cleaning.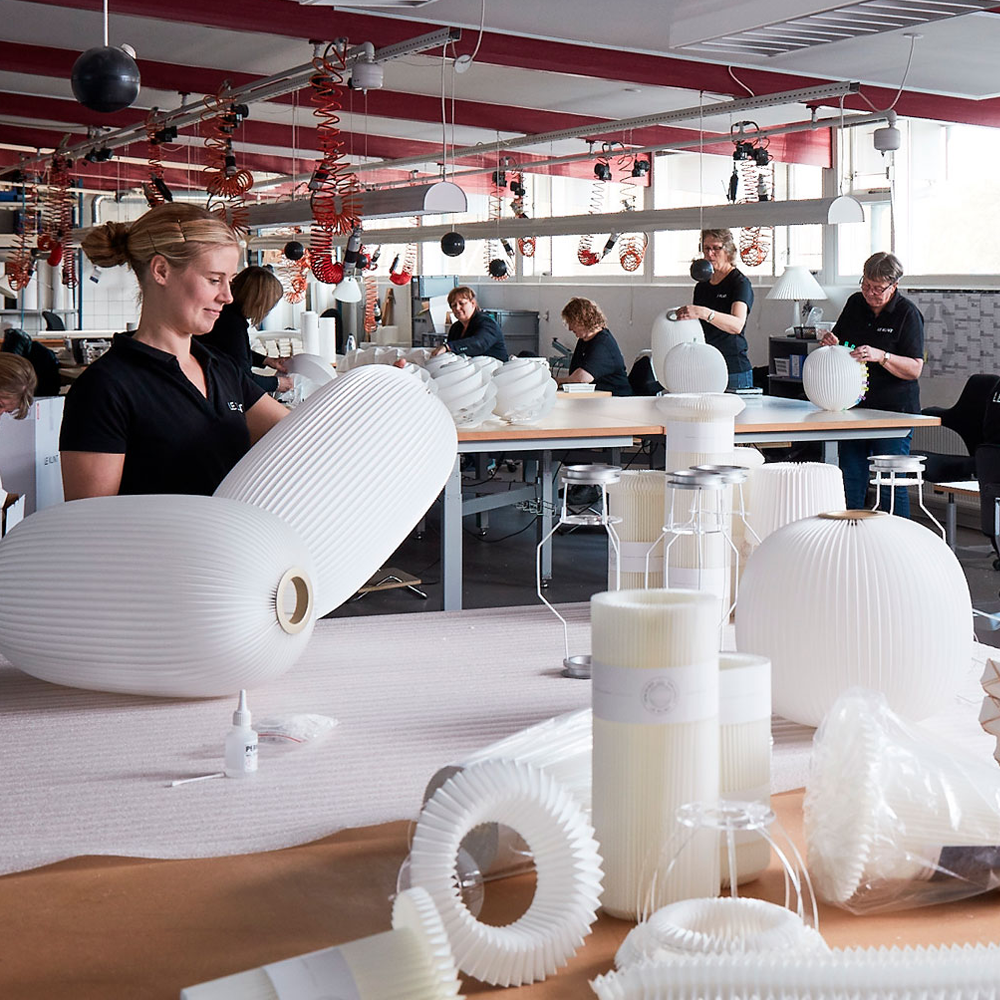 Le Klint
The story of Le Klint is not merely the story of a company, but also a reflection of the history of design and lighting technology spanning the entire 20th century and into the 21st.