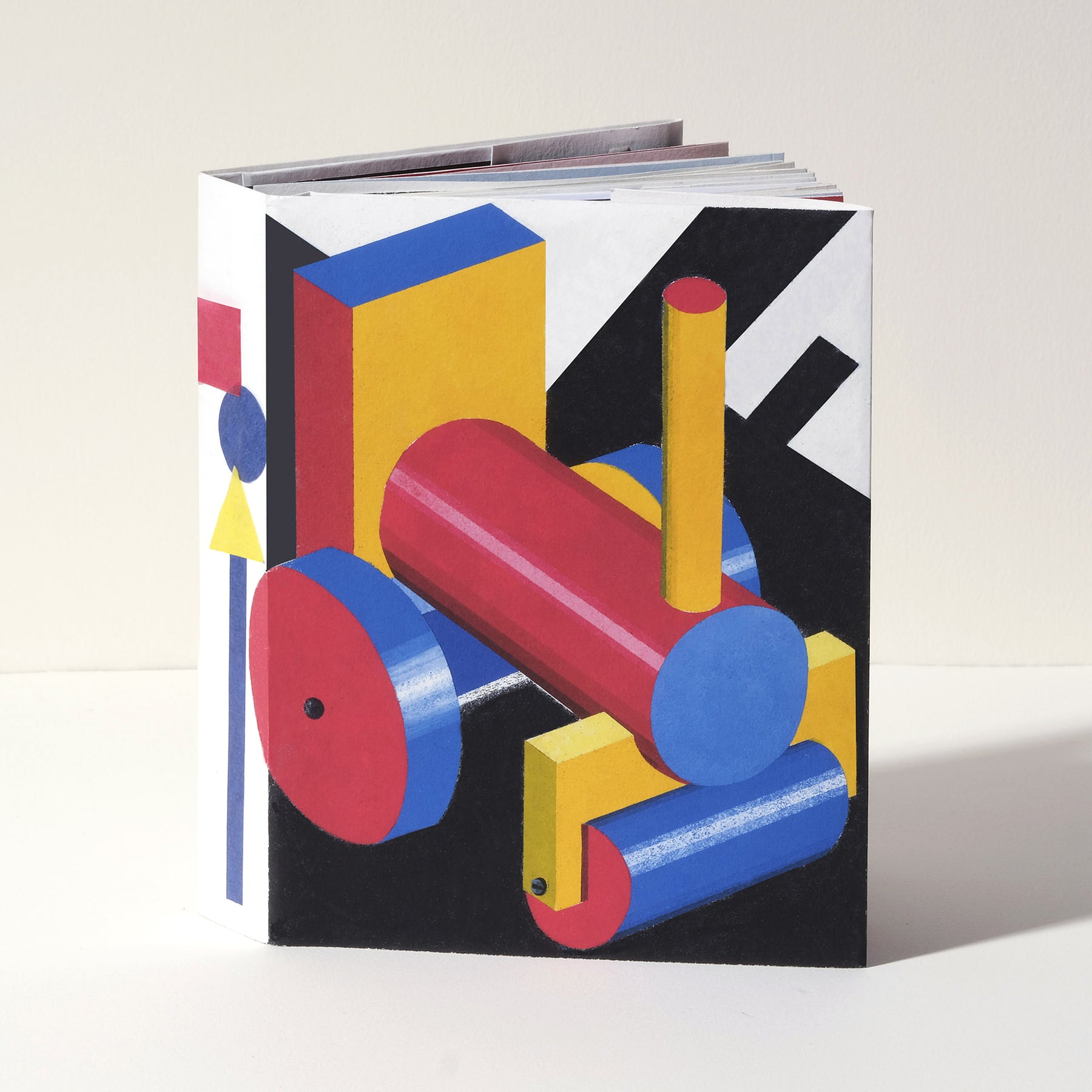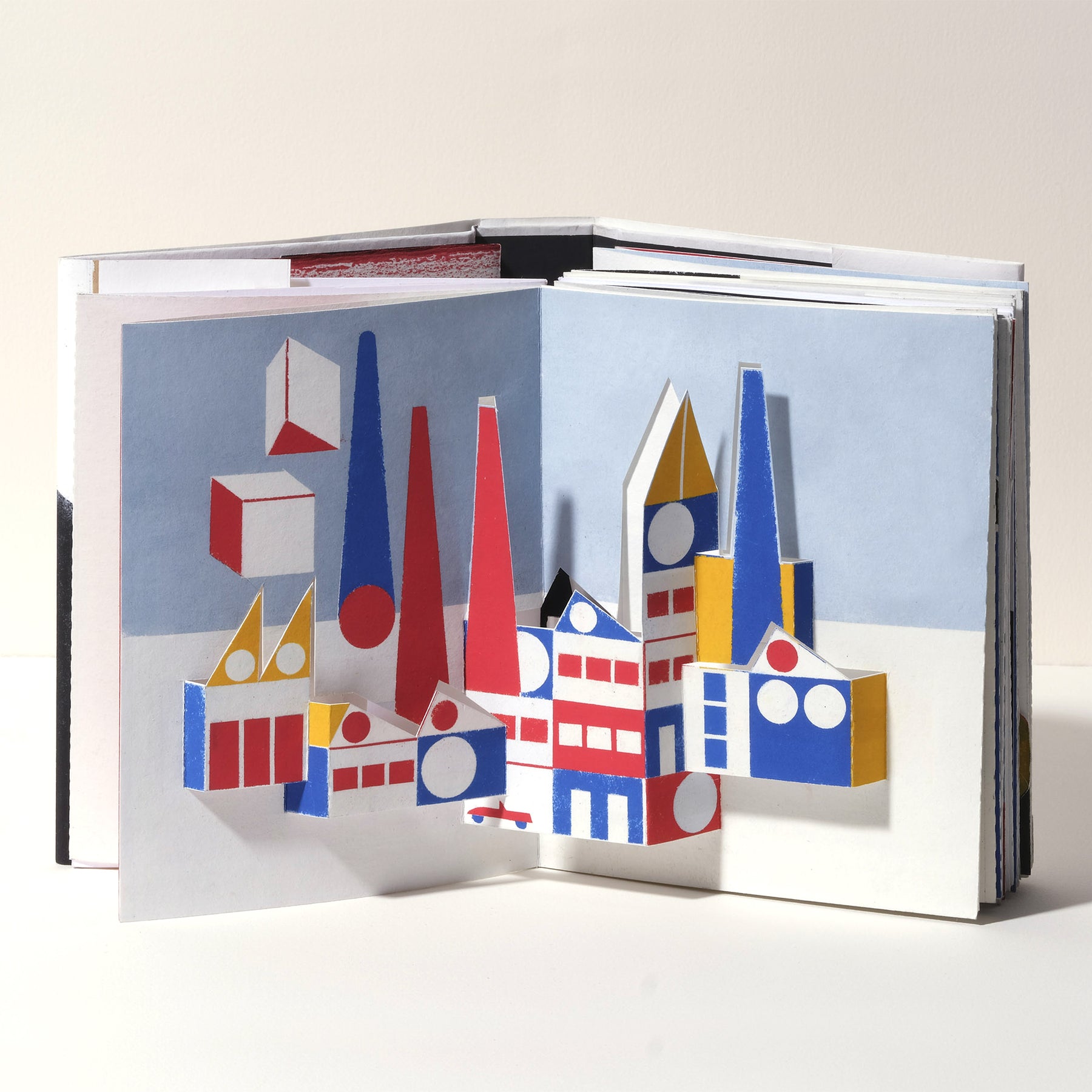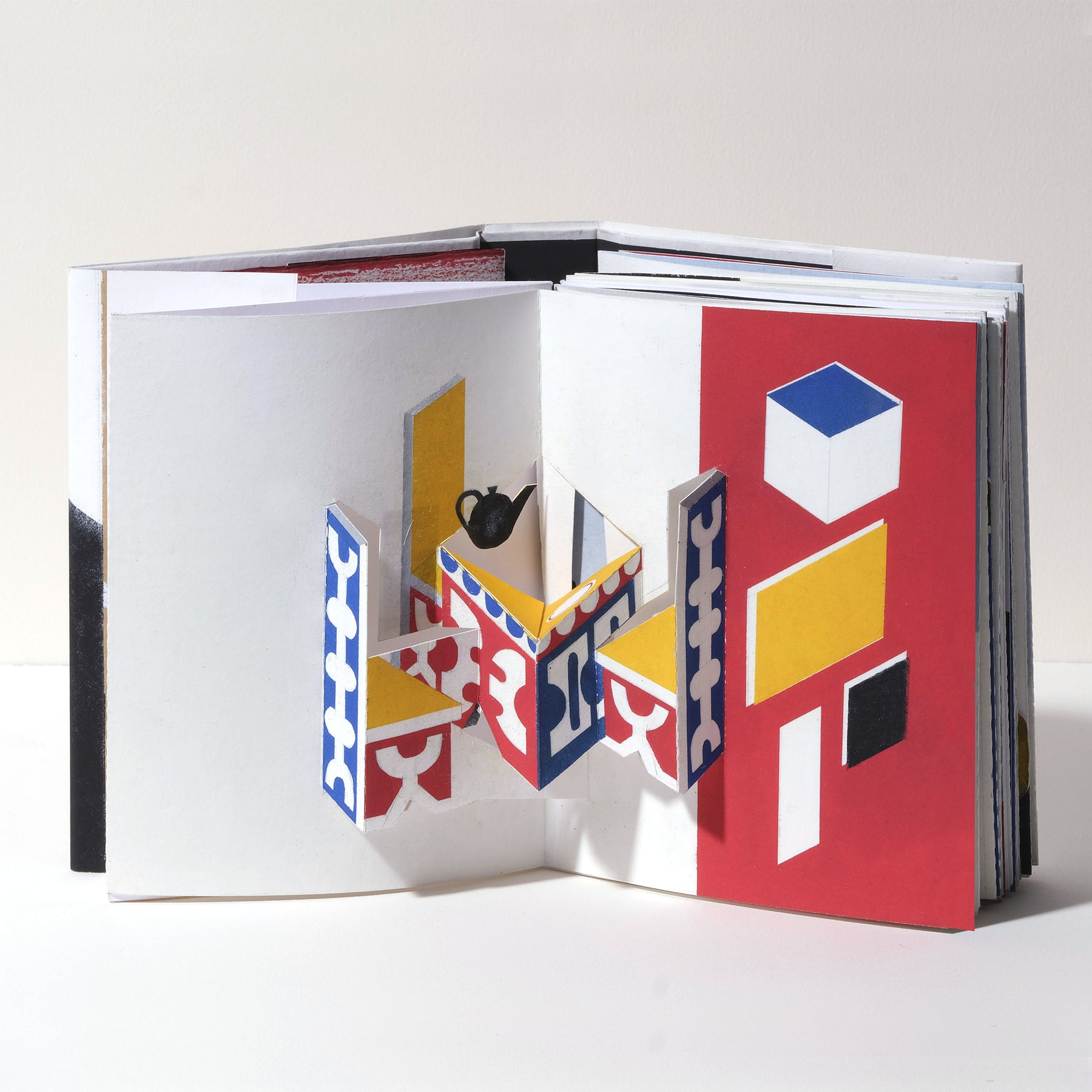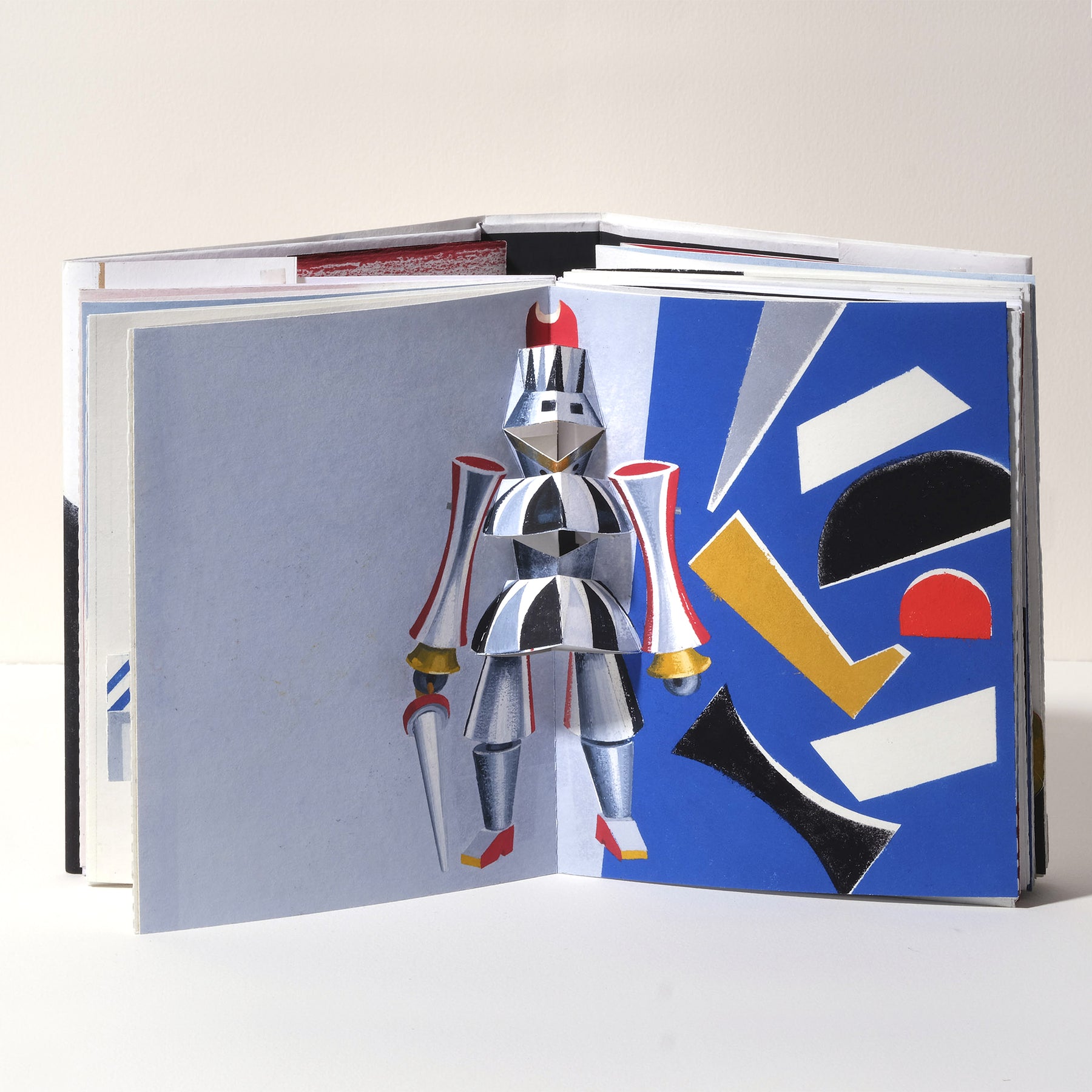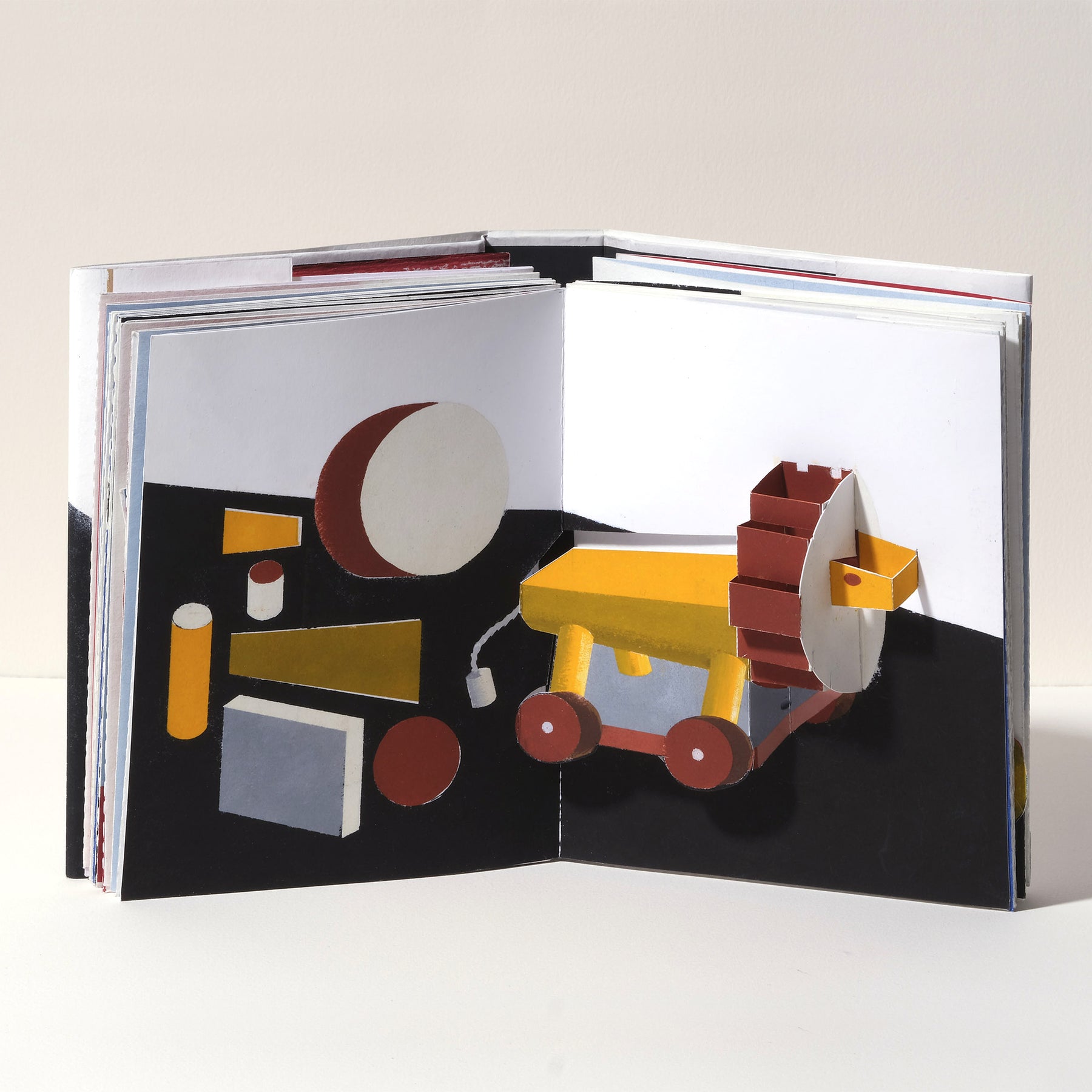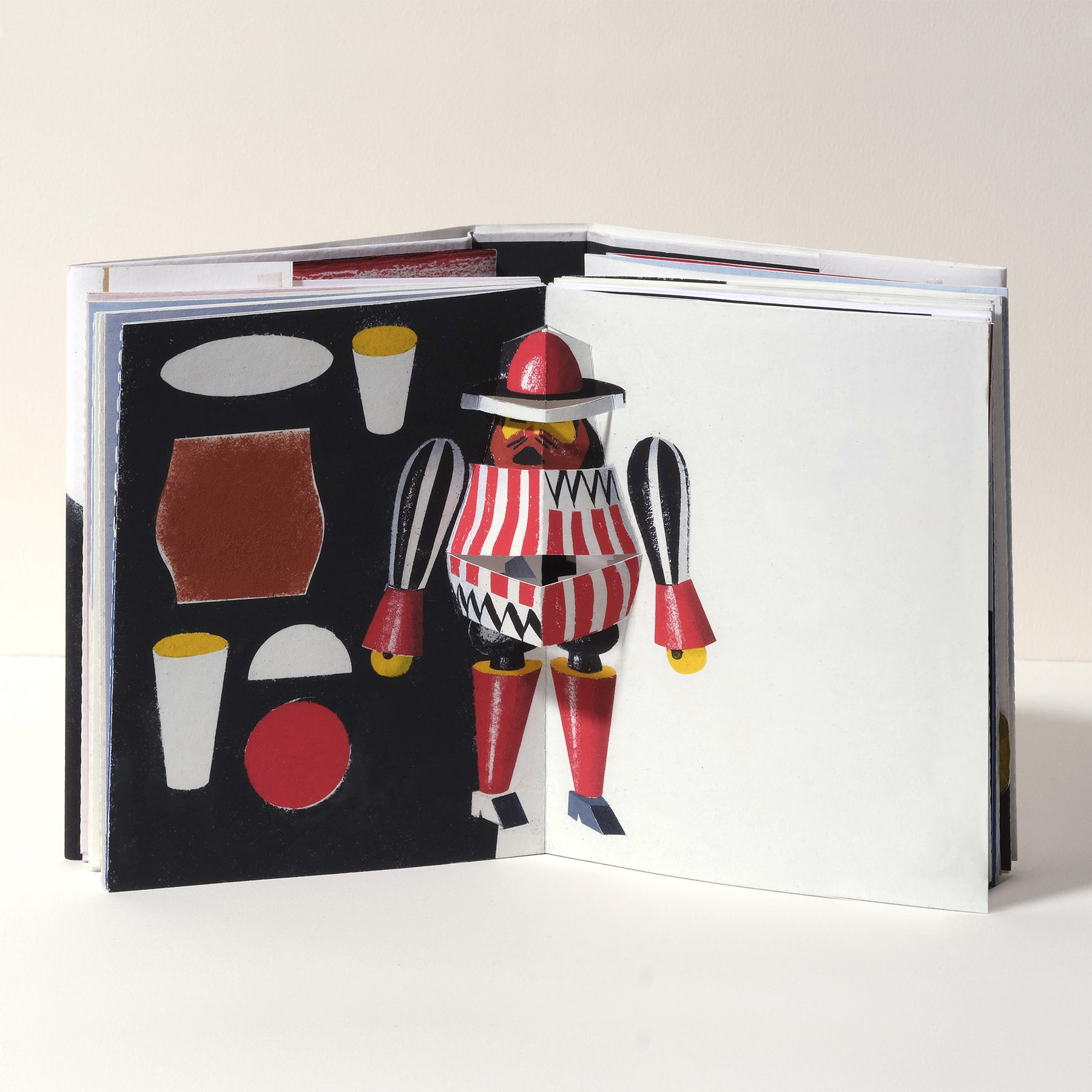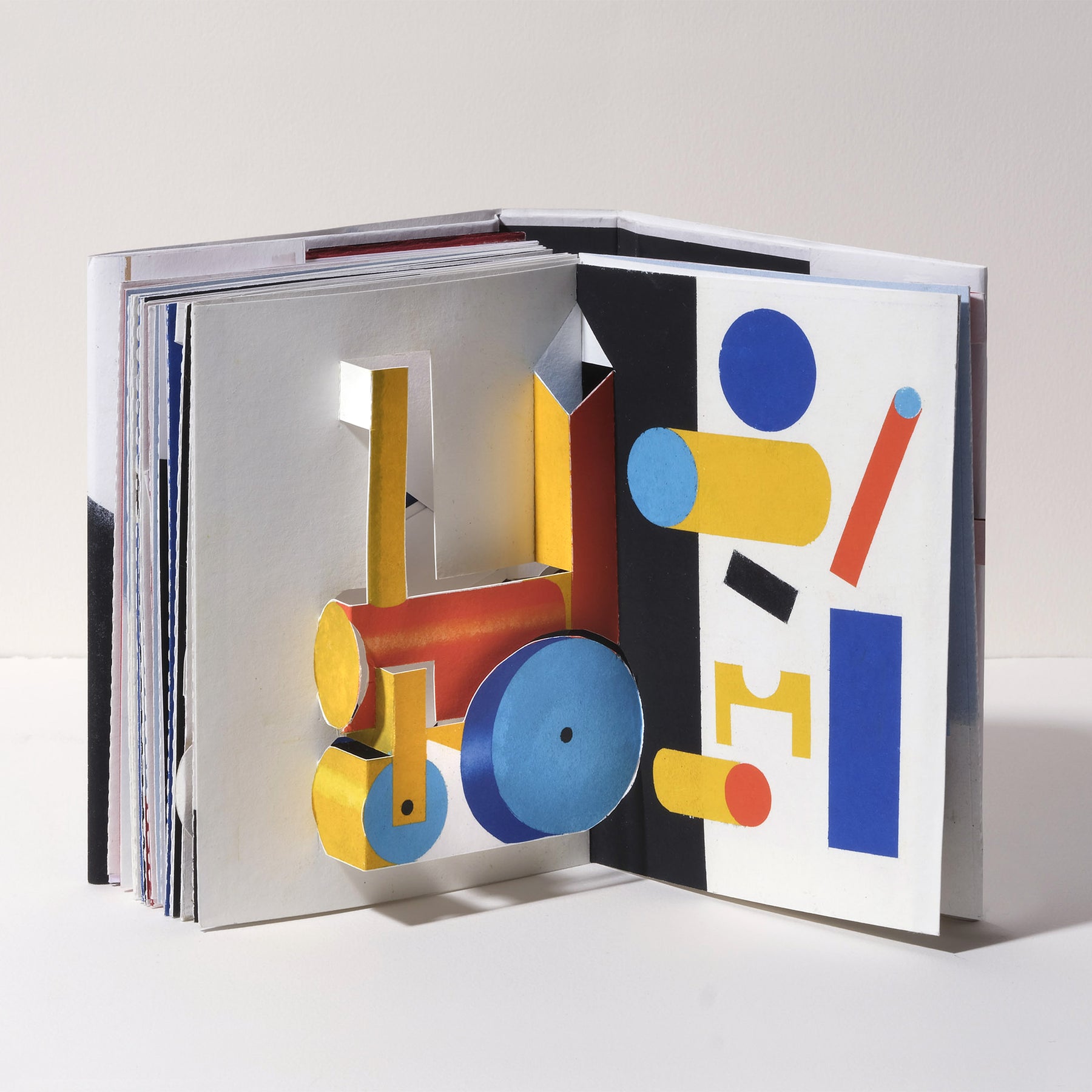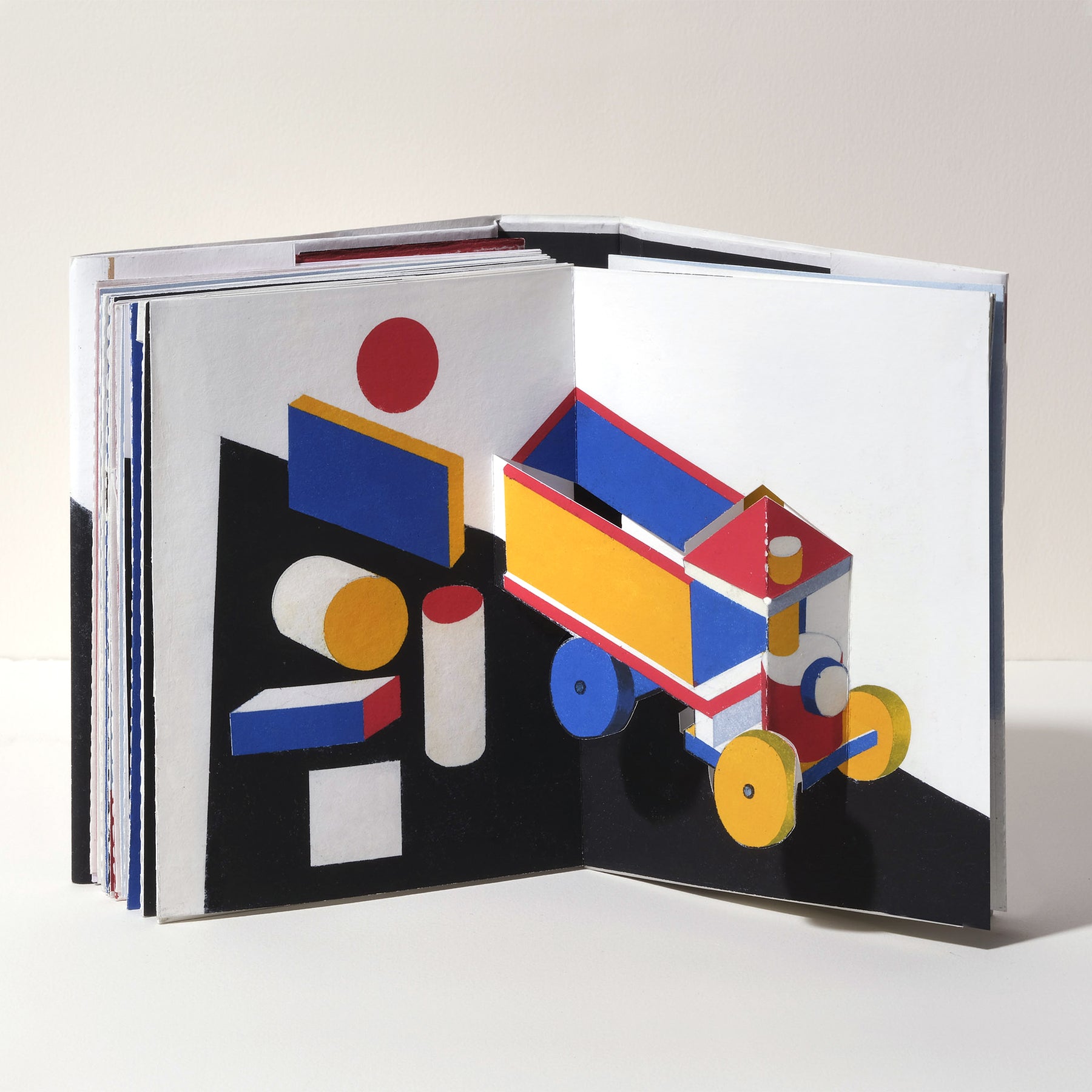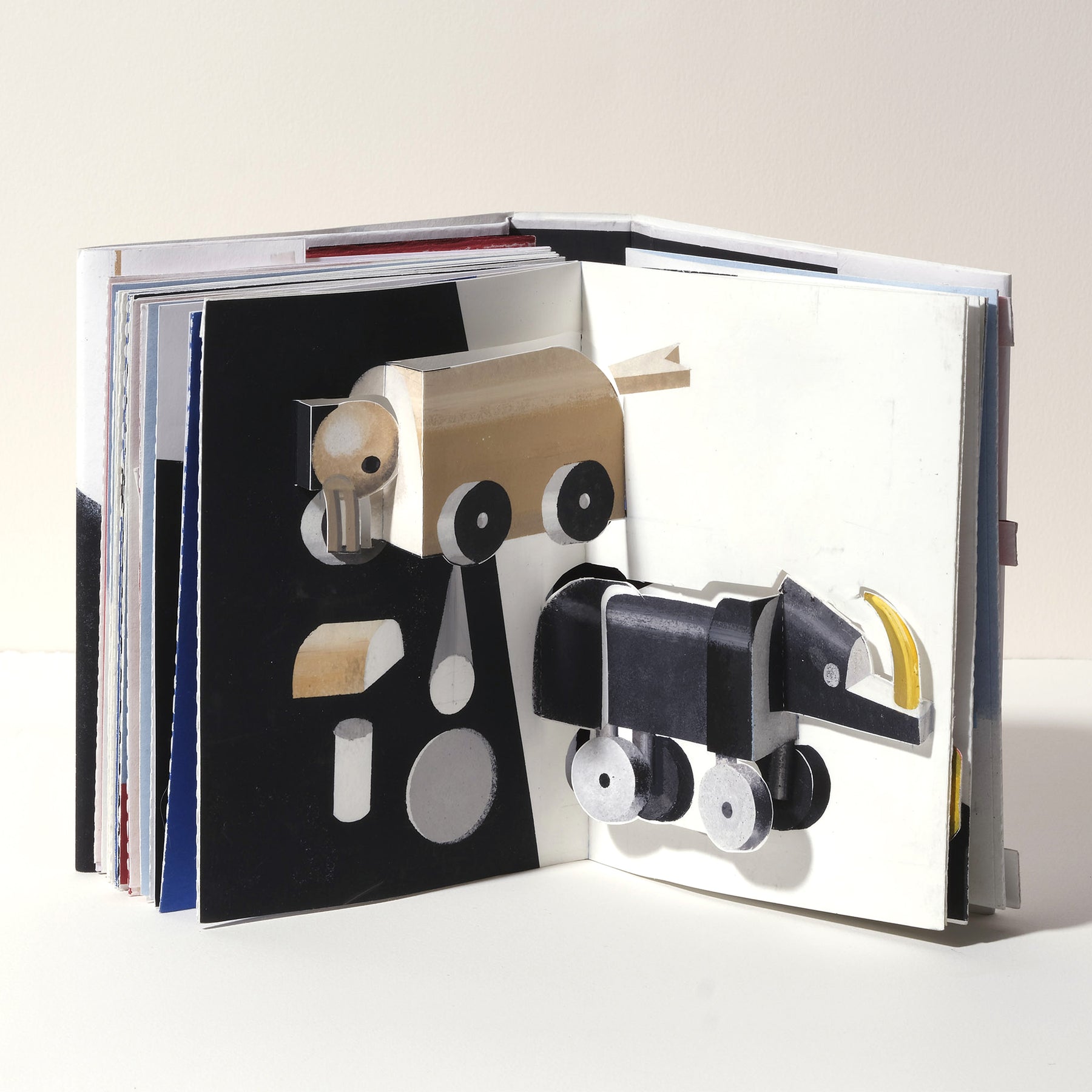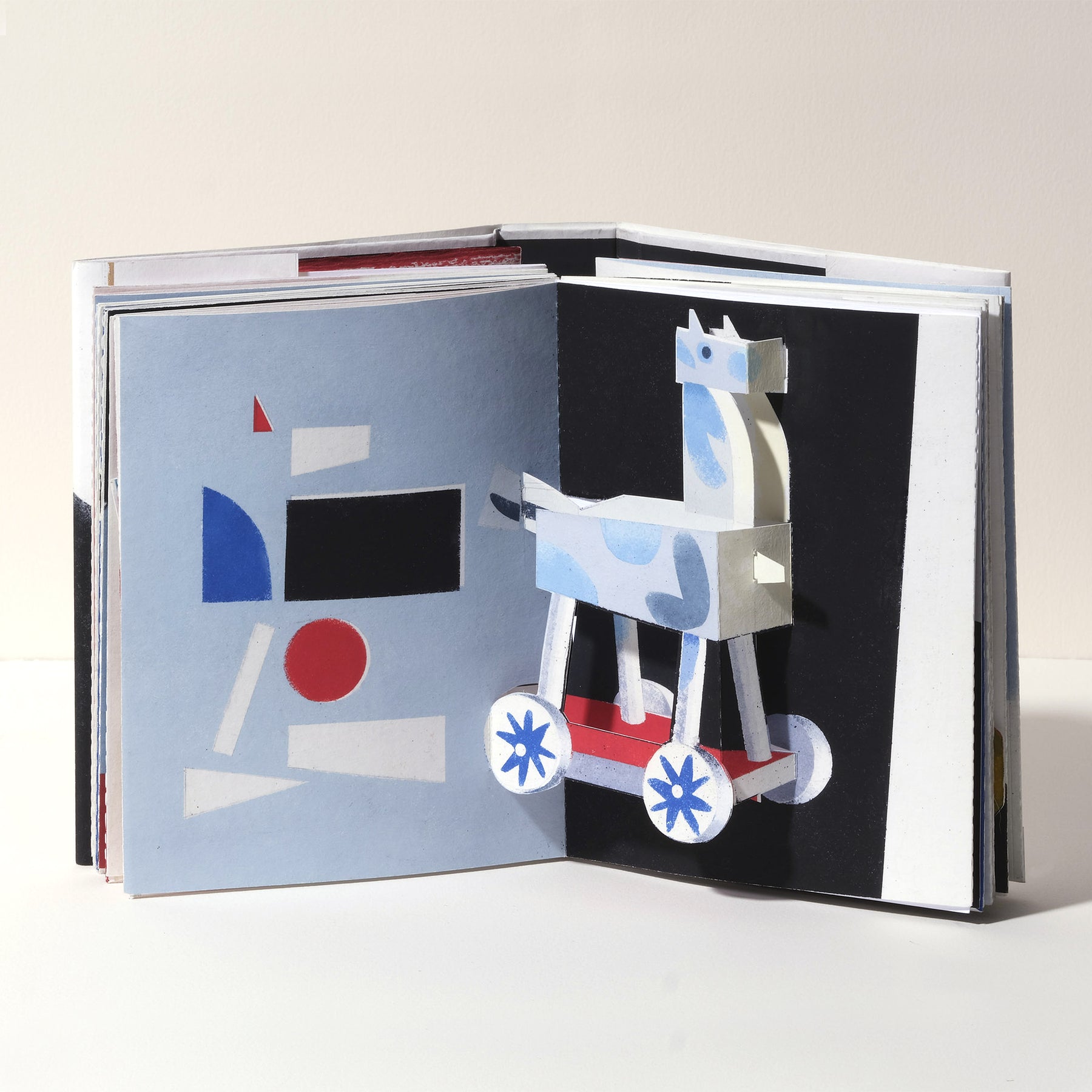 Gérard Lo Monaco - Jeux D'enfance Pop-Up Book
Gérard Lo Monaco's pop-up book inspired by the toys and puppets of Ladislav Sutnar
Gérard Lo Monaco's pop-up book, Jeuz d'enfrance, is a testament to his admiration for the toys and puppets of Ladislav Sutnar. Their artistic beauty and historical importance inspired him to bring them back to life through the magic of the art of folding and cutting. The illustrations were made by means of stencil technique to express their vibrant colors and lines.
Design by: Gérard Lo Monaco 
Design year: 2023
Gérard Lo Monaco, born in Argentina in 1948, is a highly accomplished illustrator and paper engineer living in Paris. He has been an art director at some of the most prestigious illustrated publishing houses. His work includes poster designs, album covers and favorite pop-up books for children such as Le Petit Prince, A Train Journey and Moby-Dick.  This is the first series of pop-up cards designed by him.

"I wanted to engineer a series of pop-up cards which are like abstract compositions filled with optical illusion & trompe-l'oeil effects. The cards are made of one single piece of paper cut & folded in a manner that there is no waste and a perfect harmony of positive and negative."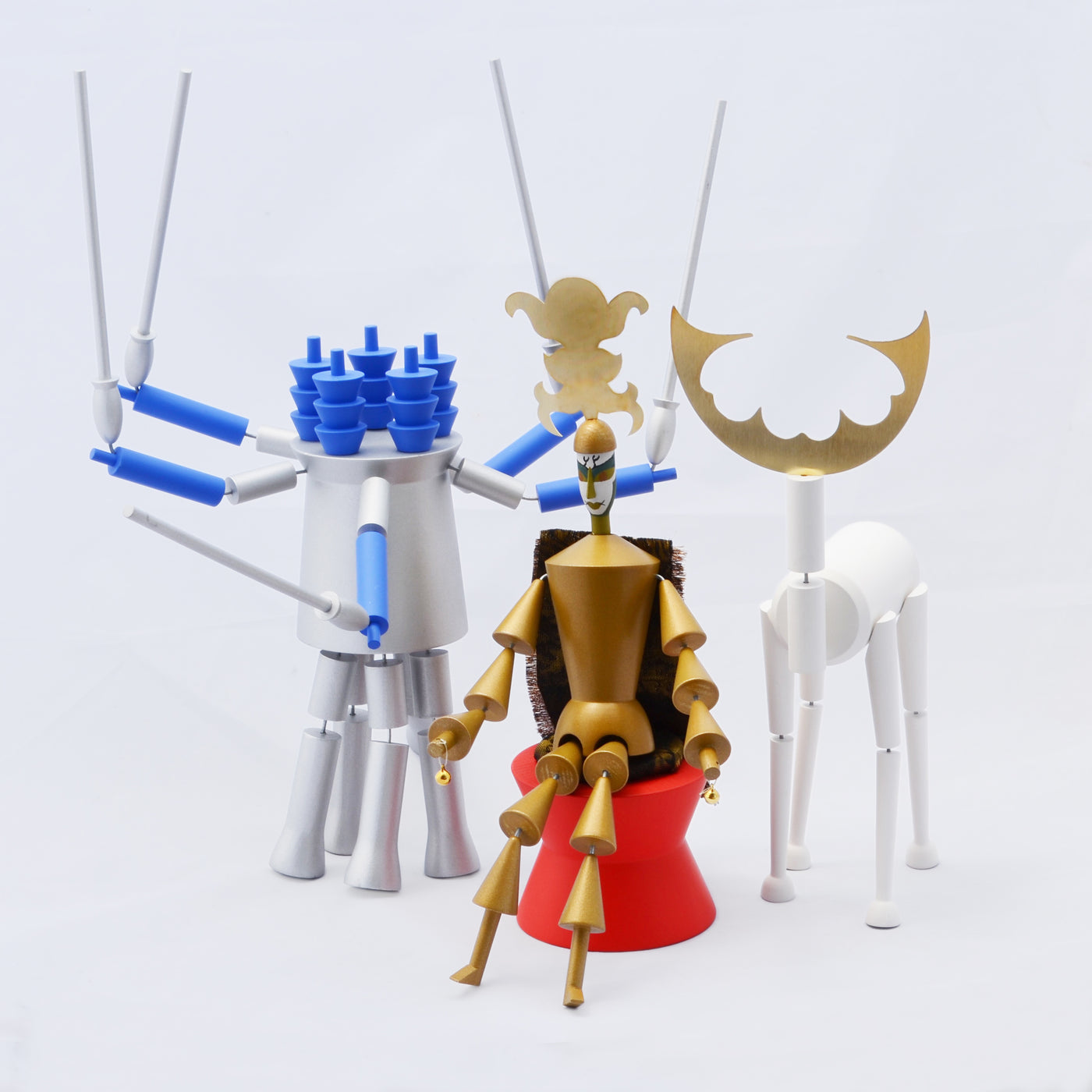 IC Design
Zurich-based IC Design specializes in the licensed re-editions of design classics and forgotten pieces by such visionaries as Man Ray, Sophie Taeuber-Arp and Antonia Campi. In so doing, it tells the story of the wealth of objects, toys of various kinds, in particular, created in the 20th century to enrich and embellish lives of increasing efficiency and leisure.