Workshop Pendant Lamp W5
The classic original Danish Workshop Lamp is designed by A. Wedel-Madsen. In style, expression and function, the Workshop Lamp unites modern and contemporary design values.
 Pendant lamp providing broad, downward light. Includes easily removable diffuser to cover bulb. To be hard wired with canopy into the ceiling.  Production Process:  Powder coated spun aluminum shade.
 Spun aluminum or copper shade; fabric covered cord.
Ø:32.25"x H:18"
Canopy size: Ø:5.5"
Weight: 8.5lbs
Fixture: E26 Max Wattage: 60w
Cord length: 118" Cord material: Fabric Covered
Environment: Indoor
IP Rating: IP20
Design by: A. Wedel-Madsen
Design year: 1951
As a Danish industrial designer, A. Wedel-Madsen (1912-2000) was renowned for his innovative and forward-thinking approach to design. Throughout his career, Wedel-Madsen worked with a variety of materials, including wood, metal, and plastic, and was particularly interested in developing functional, high-quality furniture that could be produced affordably on a mass scale. His furniture designs were characterized by clean lines and sleek, modernist shapes that often incorporated a sense of playfulness and humor. Wedel-Madsen's work is recognized for its contributions to the mid-century modern design movement, and his pieces remain highly sought-after by collectors today.
Dust with soft dry cloth or wipe with damp cloth using water only and drying thoroughly. Always switch off electricity supply before cleaning.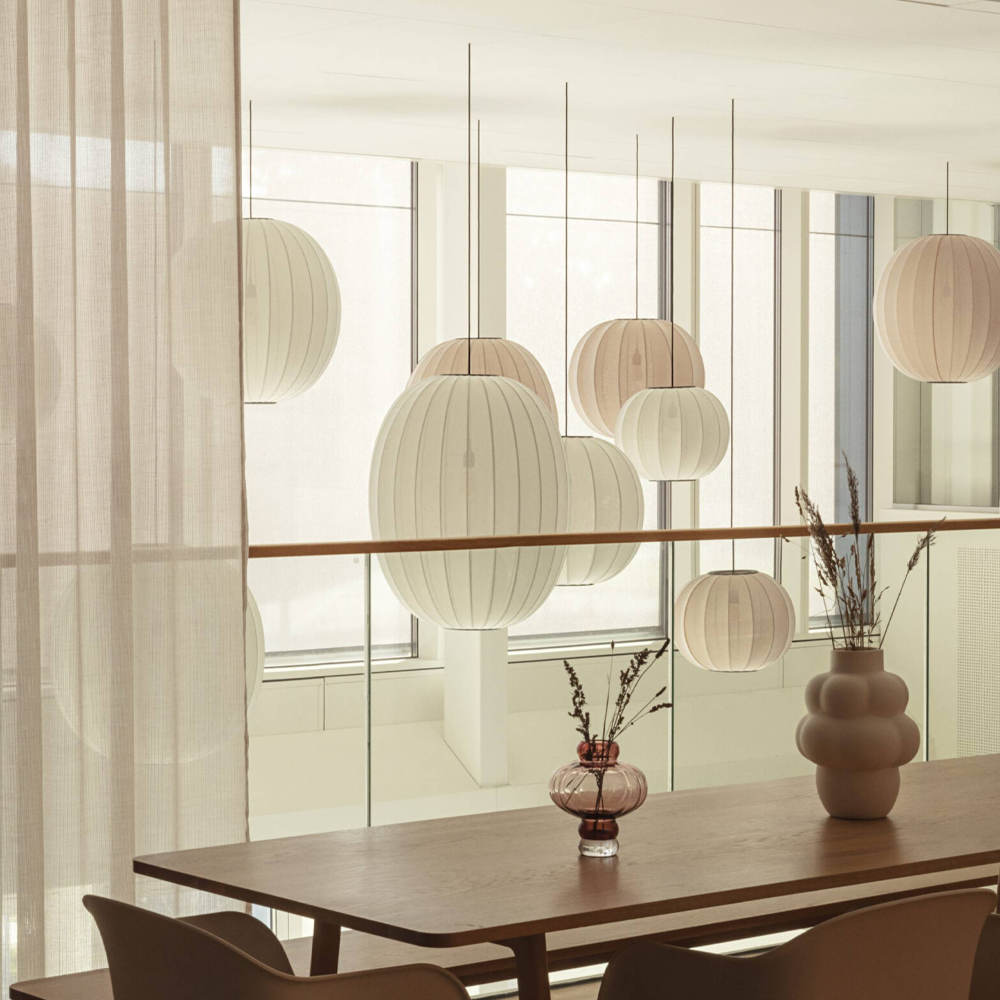 Made by Hand
Scandinavian craft traditions inspire Made by Hand, Copenhagen-based brand seeking to uplift authentic products made by craftsmen. Featuring products from a startling range of materials and techniques, with reinterpretations of older designs and the launch of exciting new ones.