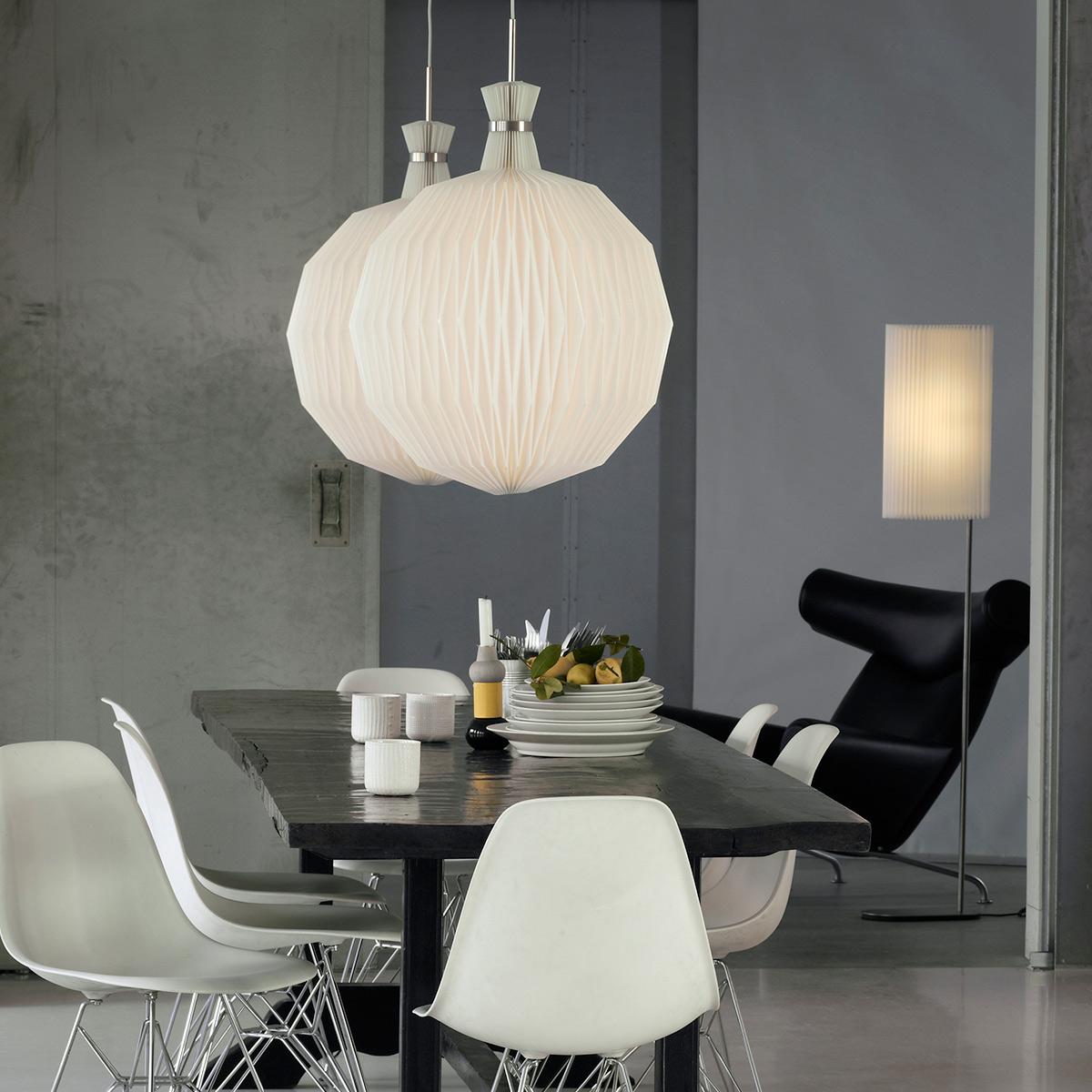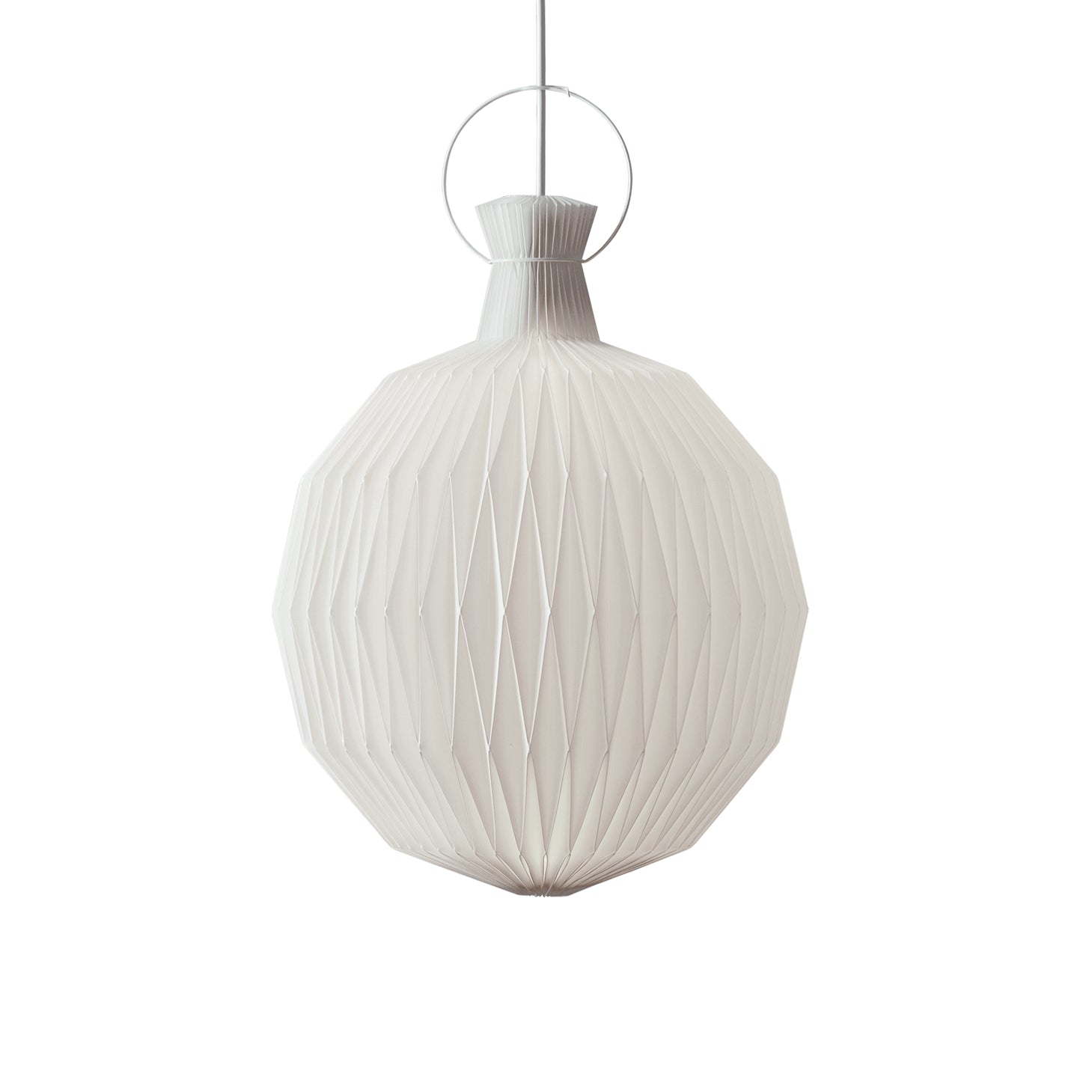 Model 101 Pendant
The Lantern, created in 1944, is one of the most detailed of the LE KLINT lamps.
Unique and fascinating, it is the perfect combination of design, technology and craftsmanship. The enclosed shape makes it perfect for hanging at any height as it shades the light source from all angles.  
Hand-folded PVC Plastic or Paper
Small H:14"x Ø:10.6"
Medium H:17.3"xØ:13.3" Large H:20.8"x Ø:16.5"
Shade size: 13.3"
Fixture: E26 Max Wattage: 40w
Cord length: 118" Cord material: PVC
Environment: Indoor
Design by: Kaare Klint
Design year: 1944
Kaare Klint served as an apprentice to architect Carl Petersen and his own father, P.V. Jensen-Klint, in whose footsteps he followed as architect to the Grundtvig Church. He was appointed a university lecturer in 1924 and in 1944 he became Professor at the Royal Danish Academy of Fine Arts Copenhagen, where he founded the School of Furniture Design. Kaare Klint was commissioned for many projects.Two of his outstanding masterpieces are The Bethlehem Church in Copenhagen (1935-37) and the décor for the Danish Museum of Art and Design in Copenhagen (in cooperation with Ivar Bentsen) from 1921-26.
Keep the shade clean by wiping with a soft cloth or using a dust brush. To remove dust/insects from the inside of the shade, dismantle the shade.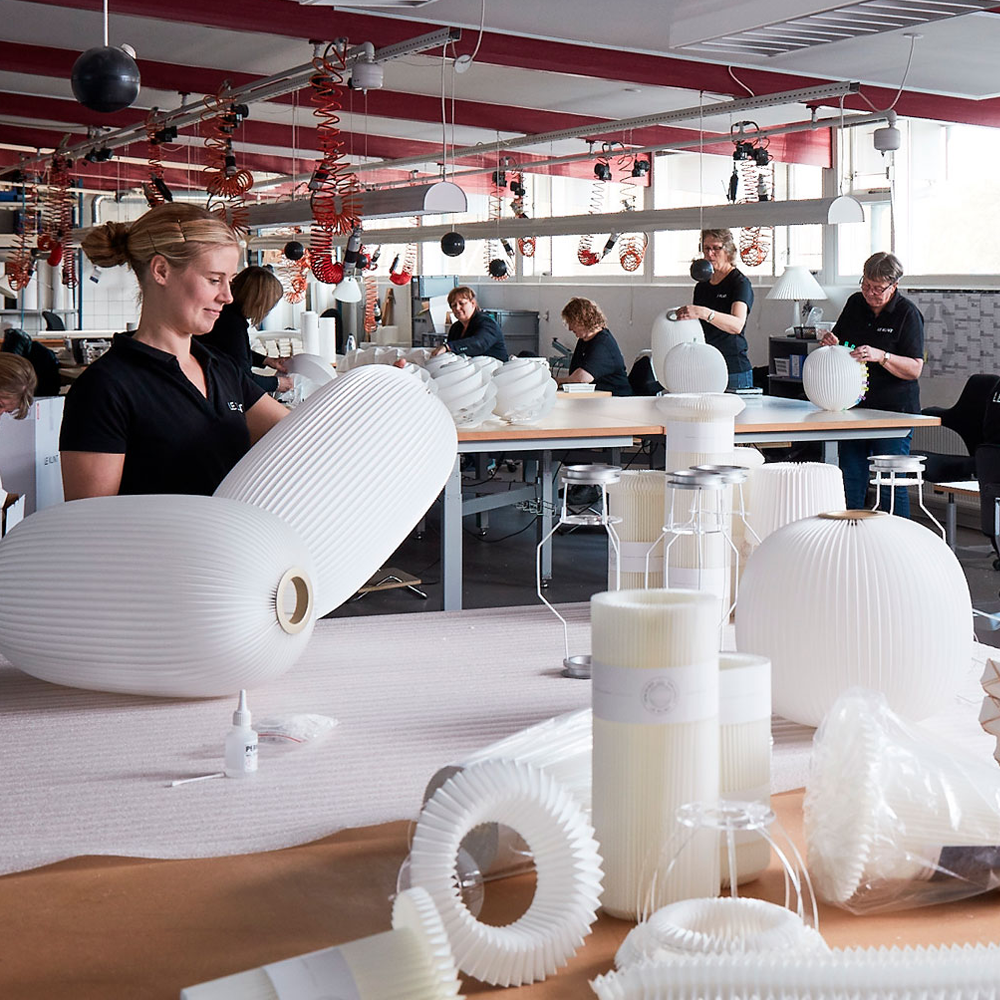 Le Klint
The story of Le Klint is not merely the story of a company, but also a reflection of the history of design and lighting technology spanning the entire 20th century and into the 21st.