With the Le Sfere Plafone, Model 2042/3 from 1963, Gino Sarfatti has created yet another beautiful interpretation of the luminous sphere. This refined ceiling light is composed of six blown opaline glass spheres, each measuring 20 cm in diameter, supported by a painted steel mount and structure with a Black or Champagne finish. The spheres are gently held in place by the painted steel ring in a refined embrace that lends the luminaire a graphic expression and brings forth Le Sfere's distinctive aesthetic.
Opaline Glass Diffuser, Steel Structure
H:11.4" x L:25.6" x W:25.6"
Design by: Gino Sarfatti
Design year: 1963
Gino Sarfatti is one of the most significant figures in the history of Italian industrial design. Throughout his career he developed more than 700 luminaires as the creative engine behind Arteluce, the company he founded in 1939 which brought premier lighting into the 20th century combining innovative ideas with groundbreaking design.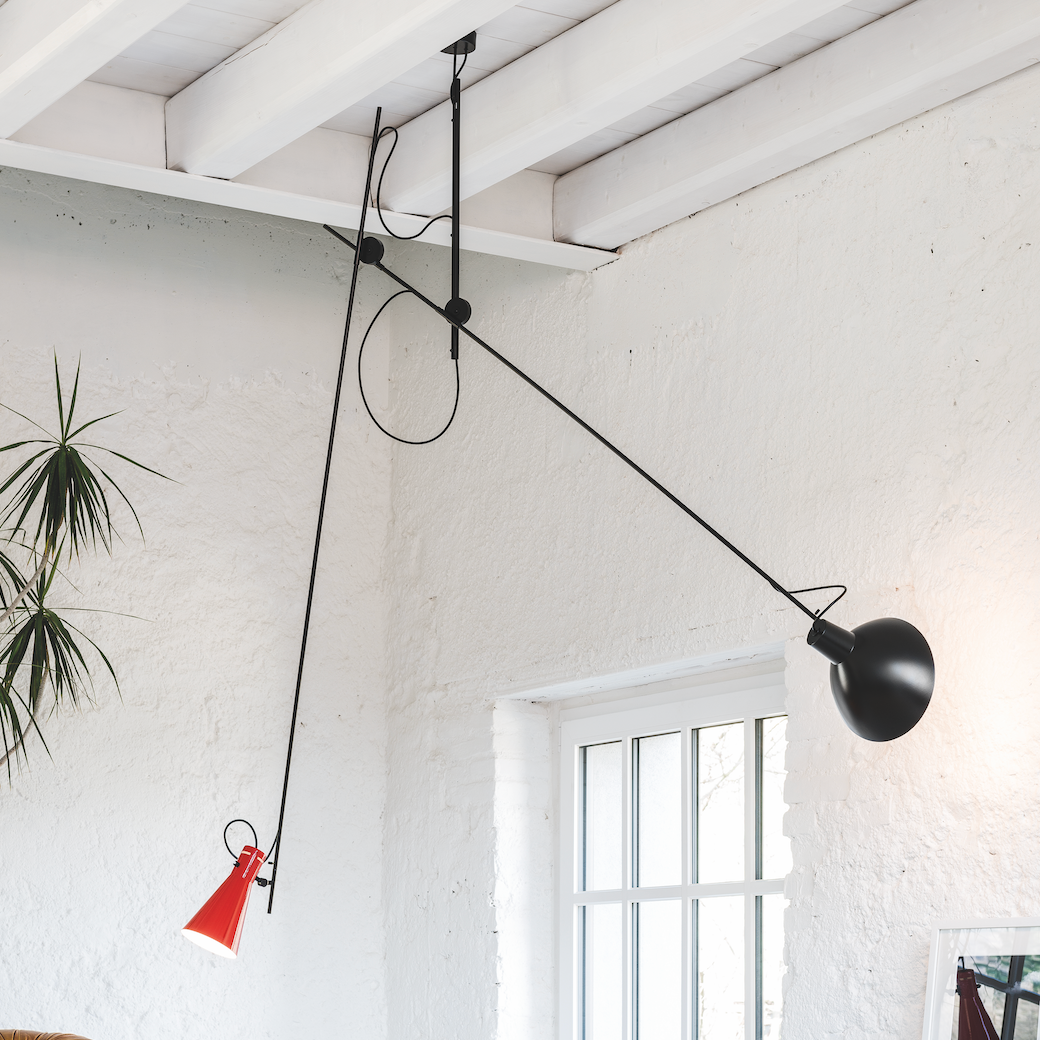 Astep
Alessandro Sarfatti, inspired by his father's belief in perpetual progress, founded Astep, a company intertwining three generations of design ethos with modern lighting technology. With a rich family history in design, Alessandro's grandfather, Gino Sarfatti, revolutionized the lighting industry through Arteluce. His father, Riccardo, alongside his mother Sandra Severi, further innovated by blending design and technology with Luceplan. Astep creates new products for the home – objects that bring digital technologies to the forefront of our domestic lives. In addition, Astep revitalizes iconic works of Gino Sarfatti and Vittoriano Viganò, carrying on the Sarfatti family's enduring avant-garde spirit.

Holiday Shipping
Need it there by 12/23?
If shipping west of the Mississippi, place your order by 12/14
If shipping east of the Mississippi, order by 12/18
We cannot guarantee these dates for delivery to addresses outside the contiguous 48 states.