With the re-edition of the iconic Model 2050 by Franco Albini and Franca Helg, Astep continues its work of rediscovery of great Italian masters of light while also pursuing the same pioneering spirit in materials research that animated Albini, Helg and Sarfatti. It does so by bringing environmental sensitivity into the equation through using Green Cast, a material that is 100% recycled and recyclable, patented and made in Italy, featuring identical properties of classic methacrylate. With its brushed finish, the Green Cast used for the new 2050 diffusor restores a timeless elegance.
Opaline Glass Diffuser, Methacrylate Diffuser, Steel Structure
Max Wattage: 11Ww
IP Rating: IP20
Design by: Franco Albini & Franca Heig
Design year: 1963/2021
Franco Albini (1905-1977) was a great Italian architect, a leading figure of Rationalism, one of the undisputed fathers of industrial design. His projects, the result of the partnership with Franca Helg (1920-1989), range from large to small scale, from the arrangement of the stations of the Milan Metro line 1 together with graphic designer Bob Noorda, to the realization of urban, building and museum interventions throughout Italy.

In design, Albini and Helg have linked their name to timeless furnishings and accessories, innovative in their design approach and in the choice of materials. Their production represents an internationally recognized cornerstone of the innovation of design culture at the beginning of the twentieth century.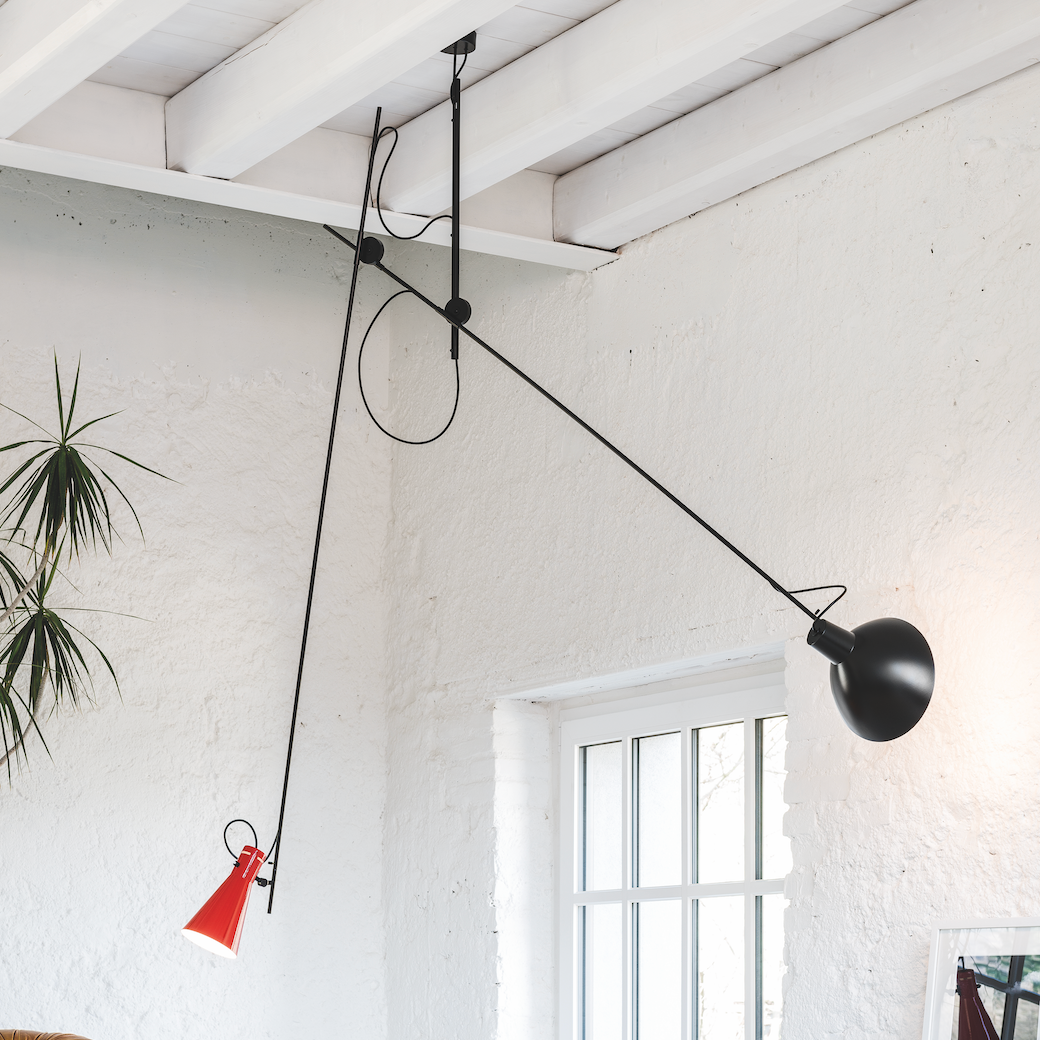 Astep
Alessandro Sarfatti, inspired by his father's belief in perpetual progress, founded Astep, a company intertwining three generations of design ethos with modern lighting technology. With a rich family history in design, Alessandro's grandfather, Gino Sarfatti, revolutionized the lighting industry through Arteluce. His father, Riccardo, alongside his mother Sandra Severi, further innovated by blending design and technology with Luceplan. Astep creates new products for the home – objects that bring digital technologies to the forefront of our domestic lives. In addition, Astep revitalizes iconic works of Gino Sarfatti and Vittoriano Viganò, carrying on the Sarfatti family's enduring avant-garde spirit.

Holiday Shipping
Need it there by 12/23?
If shipping west of the Mississippi, place your order by 12/14
If shipping east of the Mississippi, order by 12/18
We cannot guarantee these dates for delivery to addresses outside the contiguous 48 states.