Raku Portable Lamp SH8
Rechargeable LED light with a ceramic base and metal shade.
Color:
Blue Green and Brass
Named after the traditional Japanese pottery technique, Raku is a compact lamp with considerable presence. Drawing inspiration from the age-old art form, the lamp features a hand-sculpted ceramic base with a crackle glaze that varies slightly in each piece, serving as a reminder to enjoy the imperfections.
Base: Ceramic, Shade: Brass or Aluminum (bronzed)
Ø:6.3" x H:8.3"
Fixture: Integrated LED
Dimmable: Three Level
Cord length: 78.7"
Environment: Indoor/Outdoor Store Inside
IP Rating: IP44
Design by: Sebastian Herkner
Design year: 2022
Sebastian Herkner is a German designer who has made a name for himself in the design industry with his innovative approach to materials, colours and forms. He founded his own design studio in Offenbach, Germany in 2006, and has since collaborated with some of the world's most prestigious brands such as Moroso, Dedon, and Pulpo. Herkner is known for his ability to combine traditional craftsmanship with modern technology, and for his unique use of materials such as hand-blown glass and colourful marble. His designs are often characterised by their playful yet functional style, and have won numerous awards including the Elle Decoration International Design Award and the Wallpaper Design Award.
Wipe the surface of the lamp with a soft, damp sponge or cloth, and wipe immediately after with a dry cloth. Do not use any abrasive cleaning tools such as steel wool, scouring sponges or stiff brushes. Never use strong cleaning agents such as white spirit, turpentine, household glass cleaner or cellulose thinner.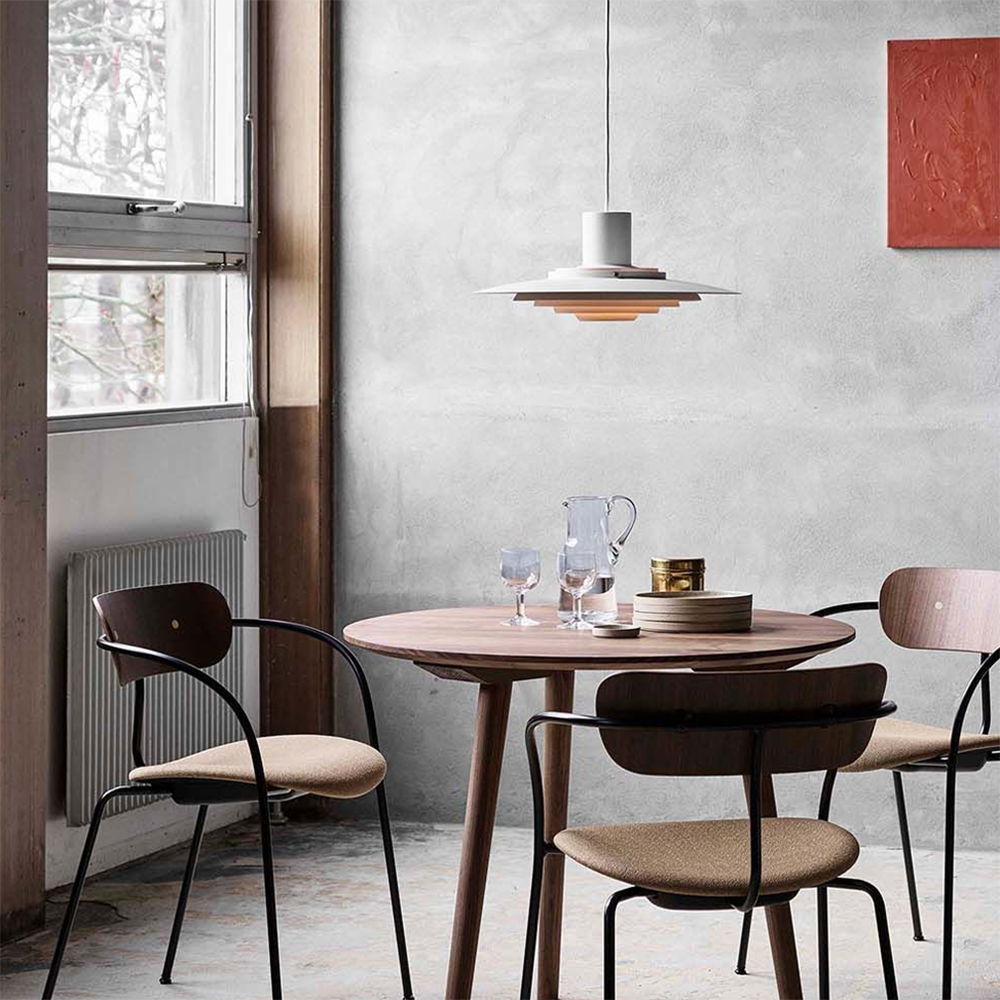 &Tradition
&Tradition is an exciting Danish design company established in 2010 whose founding principle is to tie Nordic tradition to innovation. Their unique library of furniture and lighting spans from the 1930s to the present day and includes works by internationally renowned designers.