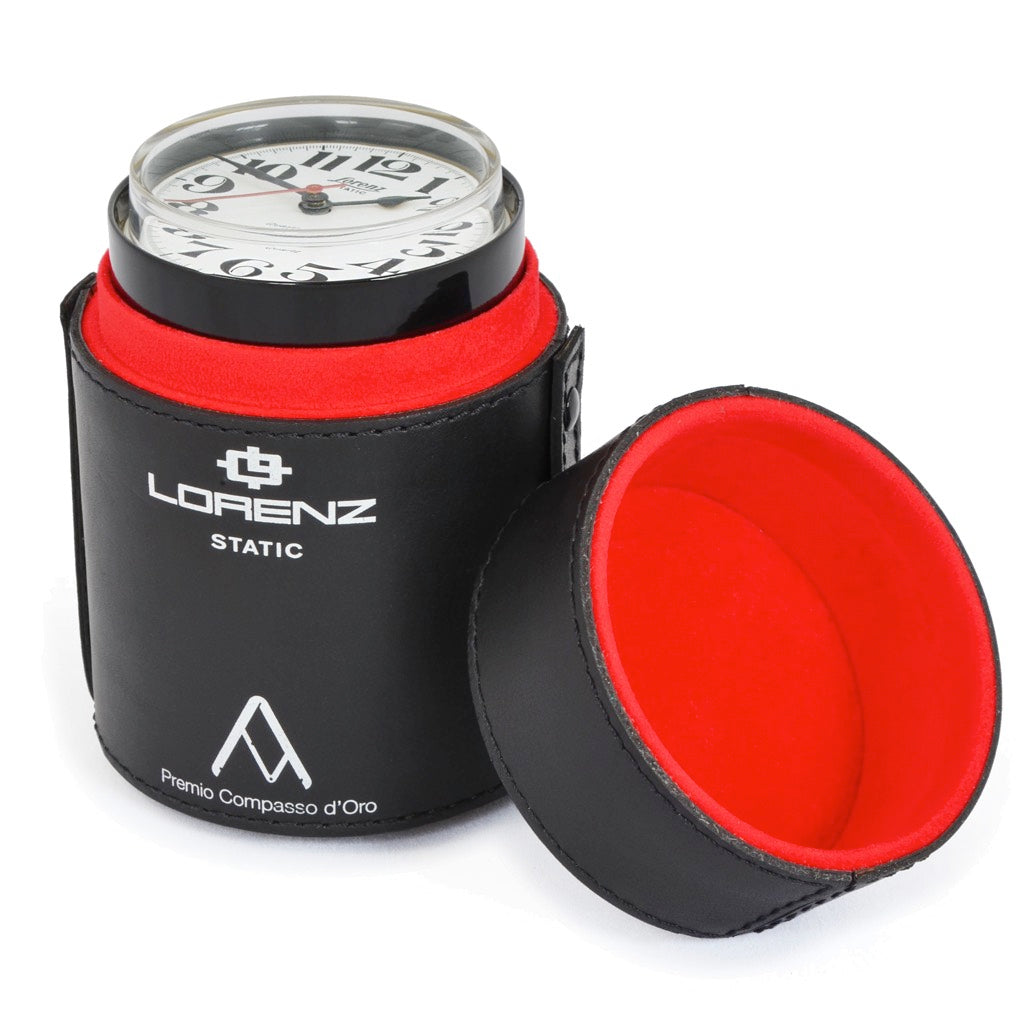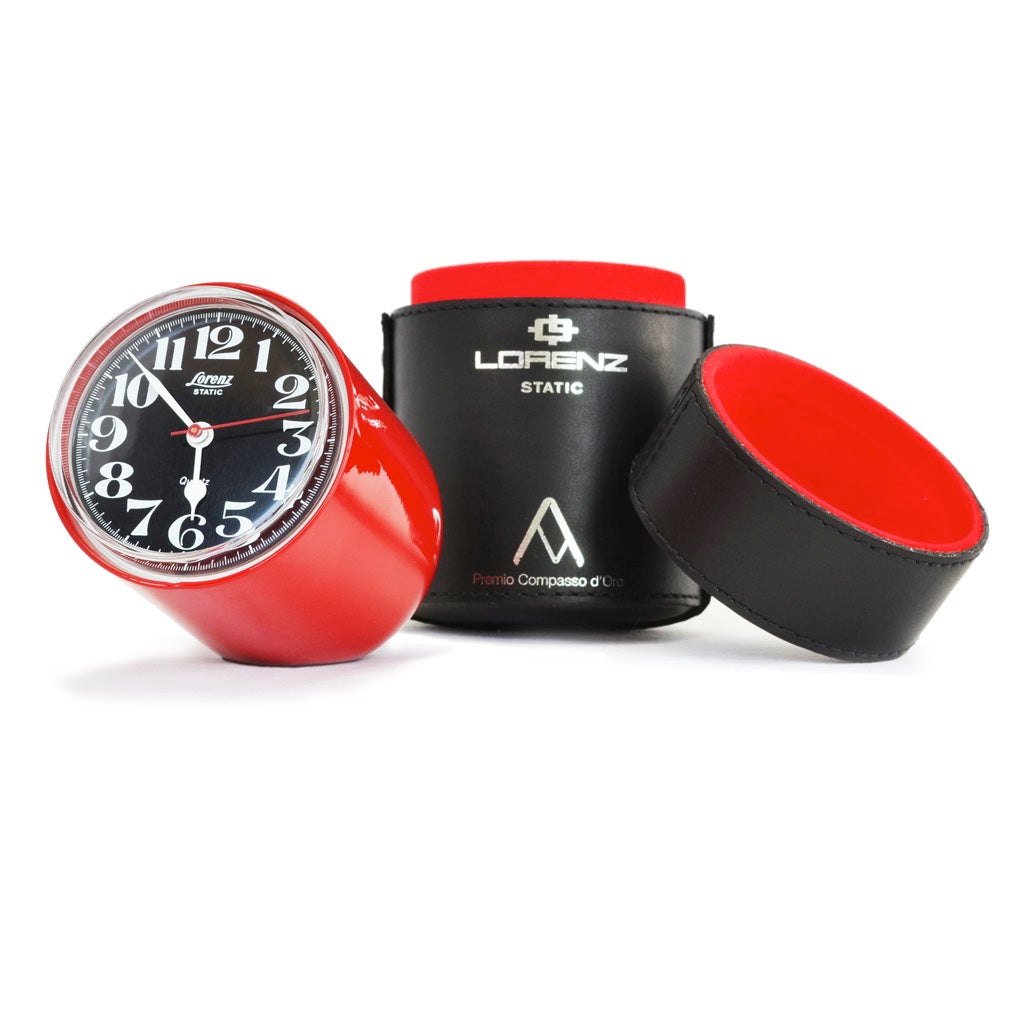 Static Clock
Richard Sapper's classic table clock and 1960 Compasso d'Oro Award winner.
Color:
Black Dial / Red Case
Deep pressed aluminum case & enameled case for the black & red clocks. Watch face glass is methacrylate, casted at high pressure and using chromed tooling. The glass contains UV protection in order to avoid any yellowing.
H:3" × W:2.5" × D:4"
Design by: Richard Sapper
Design year: 1960
Richard Sapper (May 30, 1932 – December 31, 2015) was a German designer and academic, predominately based in Milan, Italy. He is considered as one of the most important designers of his generation. His products typically combine technical innovation with purity of form, while often revealing an element of wit and surprise. He received the prestigious Compasso d'Oro 11 times. Sapper was 26 when his first commission came from Tullio Bolletta, the head of Lorenz. Bolletta had purchased a wagon load of obsolete torpedo electric movements which he thought could be incorporated into a clock, since "there was not a single modern model on the market, except for one designed by Angelo Mangiarotti." Sapper called it the Static Clock as it always returns to upright position if tipped over.
Lorenz
Founded in 1934 by master watchmaker Tullio Bolletta, Lorenz continues to combine Milanese style with Swiss watchmaking. In 1951, Lorenz introduced the world's first 19 and 25 jewel watches that incorporated an Incabloc shock-protection system.