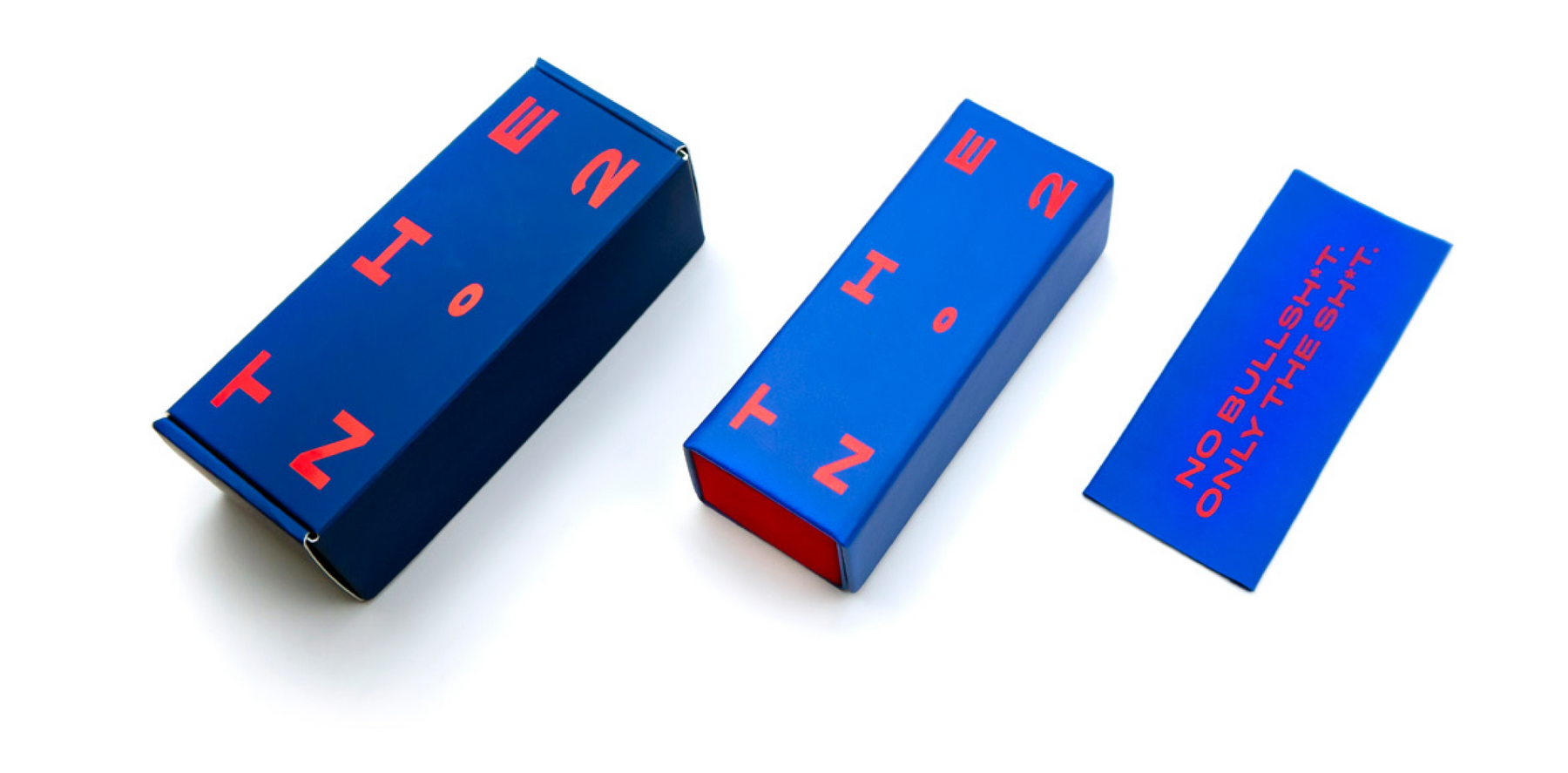 Sunglasses #2.3, Oval, gold
Permanent Stock
Permanent Stock
Design:
 Swin Huang 
Brand:
 The No. 2 
Description:
 Minimum design with maximum durability. The No. 2 Eyewear is an award-winning eyewear brand that challenges the status quo and pushes boundaries by producing the most durable, ultralight, zero-screw eyewear. The No. 2 eyewear's clean-cut design with minimum components embodies the idea of less is more. They innovate how eyewear is designed, made, and constructed. Handcrafted using Japanese stainless steel through meticulous craftsmanship, ensuring the best quality. Comfortable and built to last. The No. 2 eyewear eliminates discomfort, missing screws and broken frames. 
Production Process:
 Made from .5 mm ultra-thin stainless steel sheets through a series of bending and folding without welding joints or screws.
Materials: 
Frame: .5mm Japanese Memory Stainless Steel  
Lenses: Polycarbonate, impact resistant and shatter-proof
Nose Pads / Non-slip arms: Hypoallergenic medical-grade silicon 
Accessories:
 Suede-lined carrying case; cleaning cloth
Carrying Case Dimensions:
 L: 6.5" x W: 2.25" x H: 1.75"
Protection:
 100% UVA / UVB protection and anti-glare 
Care instructions:
 Do not use household cleaners on glasses. Use a soft dry cloth or dampened only with water. 
Size Guide (mm):
| Size  | Lens |  Bridge |  Arm  | Overall Front |
| --- | --- | --- | --- | --- |
| Small | 49 | 20 | 135 | 118 |
| Large | 53 | 20 | 145 | 126 |
Designed in:
 NYC 

Made in: 
Taiwan