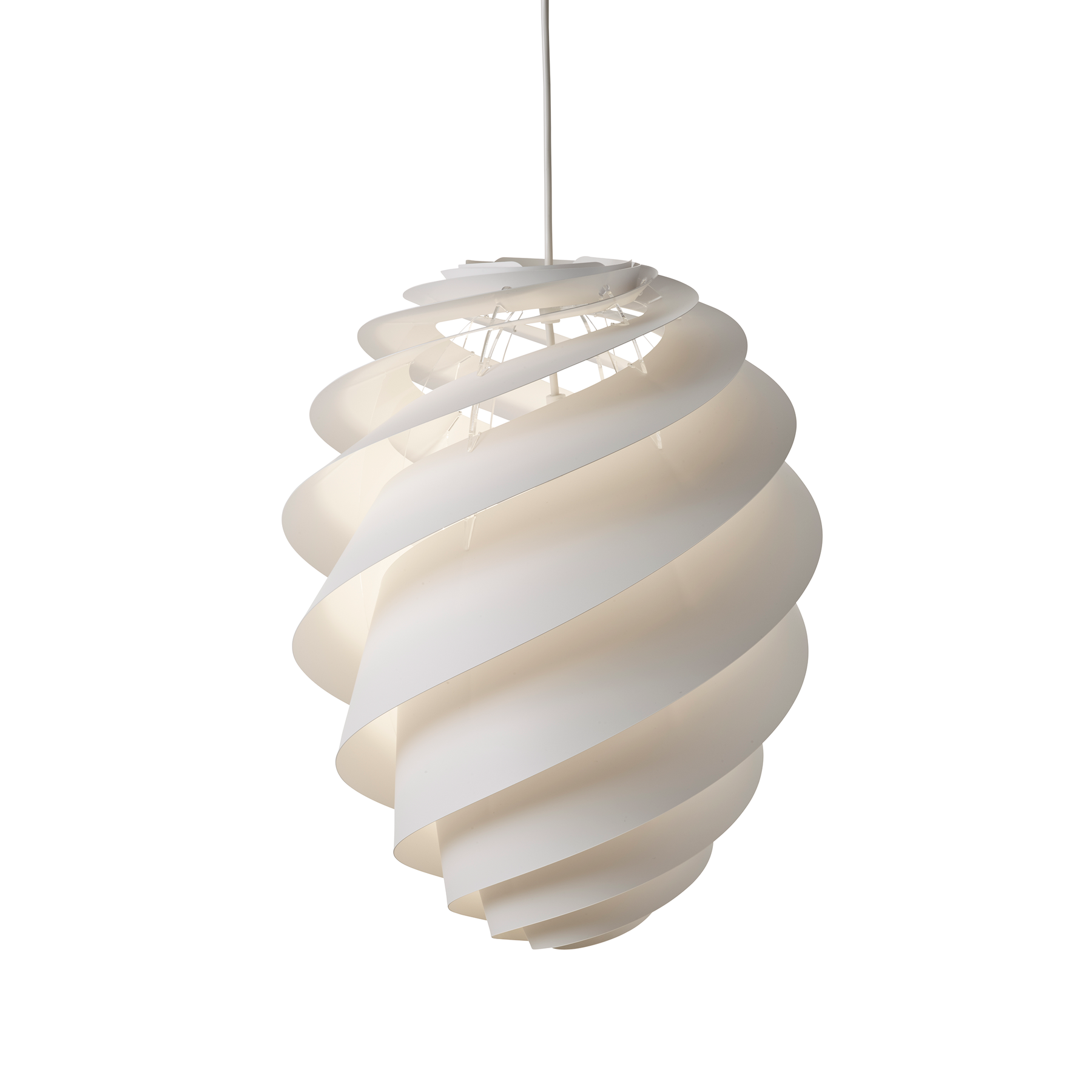 Swirl 2 - Pendant - Small
Øivind Slaatto drew inspiration for the SWIRL series from nature and basic mathematical principals. He wanted to find a way to incorporate the detail construction of a snail's shell as well as his fascination with fractals.
Pendant lamp providing a diffused warm glow; to be hard wired into the ceiling.  Production Process:  The pleated lamp shade is still at the very heart of the 75-year-old design company. To this day the craftsmanship of the cross pleated lamp shade is unique and is a handicraft that is only mastered at Le Klint's original Pleating Studio in Odense, Denmark. To become a skilled pleating technician at Le Klint takes approximately three years and most of the employees in the pleating studio have been with the company for more than 25 years. Due to the vast experience within this group, they are often consulted when new ideas are brought to the table. All parts are made from the best materials and often produced by local companies situated close to Le Klint. The parts are put together at the facility in Odense and shipped from here to all parts of the world.
H:9"xØ7"
Shade size: 7"
Fixture: E12
Cord length: 118" Cord material: PVC
Environment: Indoor
Design by: Øivind Slaato
Design year: 2013
Øivind Slaato is a Danish designer who is known for his innovative and modern approach to product design. His work is characterized by its sleek, minimalist style and focus on functionality. Slaato is particularly renowned for his lighting designs, which feature organic forms and soft, diffused light. His creations are often made from natural materials such as wood, glass, and metal, and are designed to be both beautiful and practical. Slaato has won numerous awards for his work, including the iF Design Award and the Red Dot Design Award, and his designs have been exhibited in galleries and museums around the world. His commitment to quality, innovation, and sustainability has made him one of the most respected designers in his field.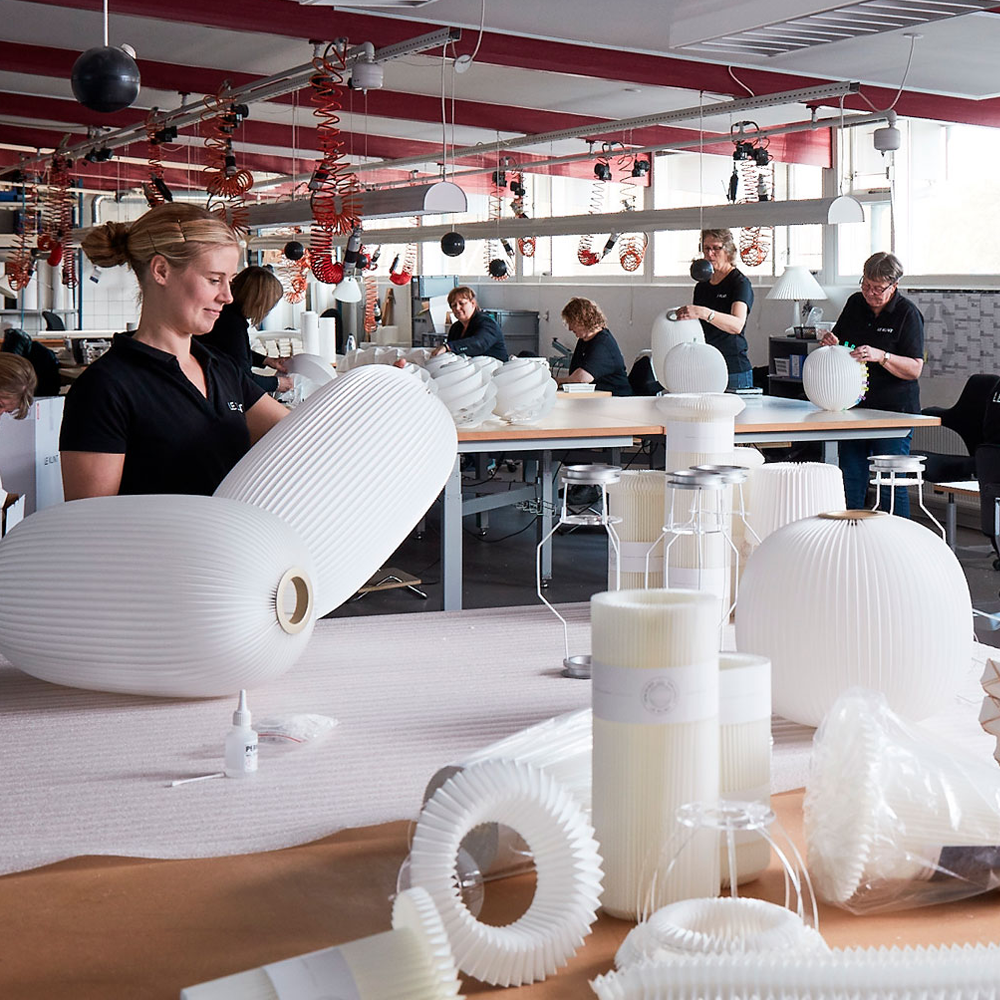 Le Klint
The story of Le Klint is not merely the story of a company, but also a reflection of the history of design and lighting technology spanning the entire 20th century and into the 21st.

Holiday Shipping
Need it there by 12/23?
If shipping west of the Mississippi, place your order by 12/14
If shipping east of the Mississippi, order by 12/18
We cannot guarantee these dates for delivery to addresses outside the contiguous 48 states.