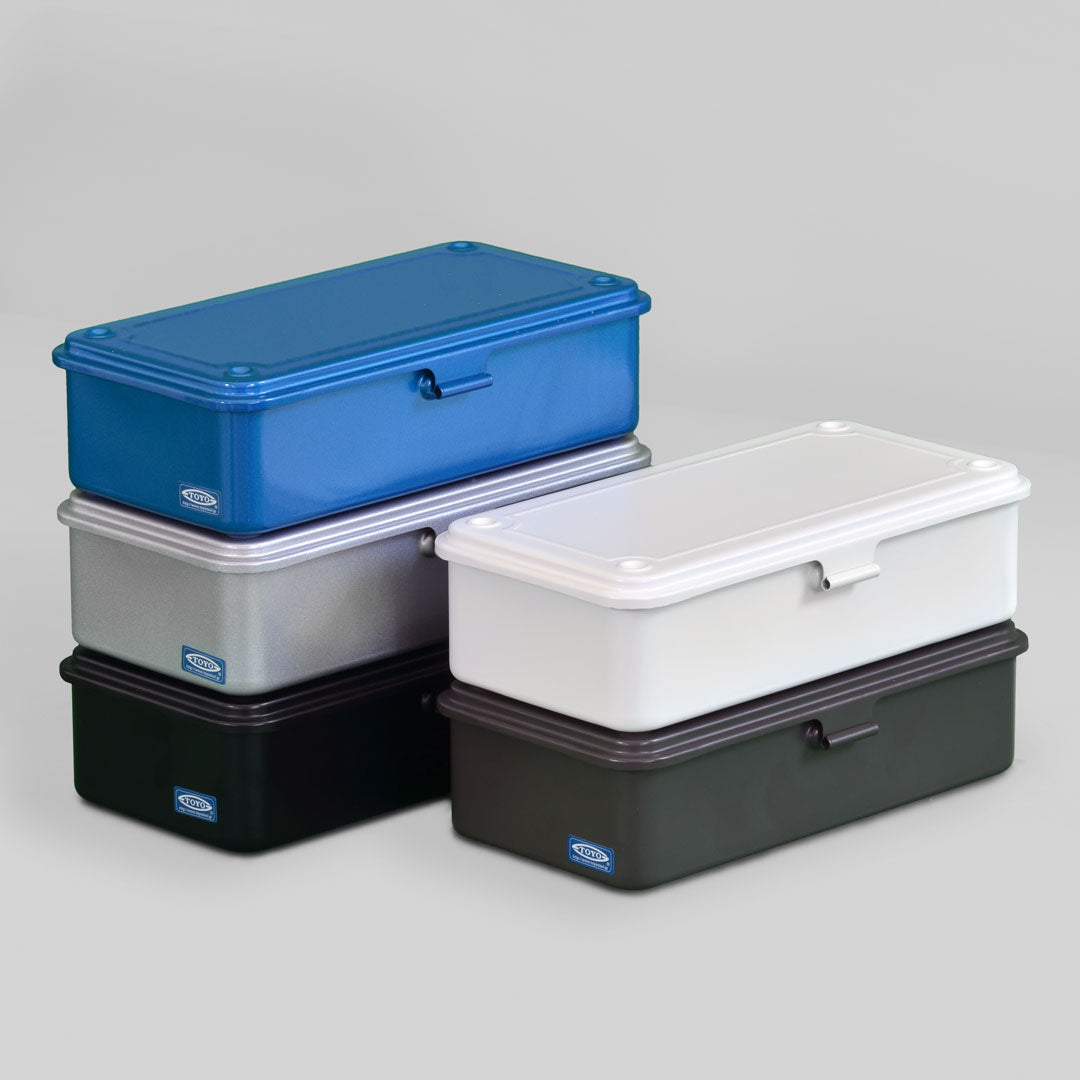 Steel Stackable Storage Box T-190
Stackable steel storage box with flat lid.
Steel Storage Box with flat lid, made from one piece of steel, resulting in no sharp edges. Can be stacked securely due to the negative / positive imprints on the top and underside.  Use for art supplies, make-up, nail polish, teas, travel documents - the possibilities are endless.
Steel
W:7.6" x H:3.7" x D:1.9"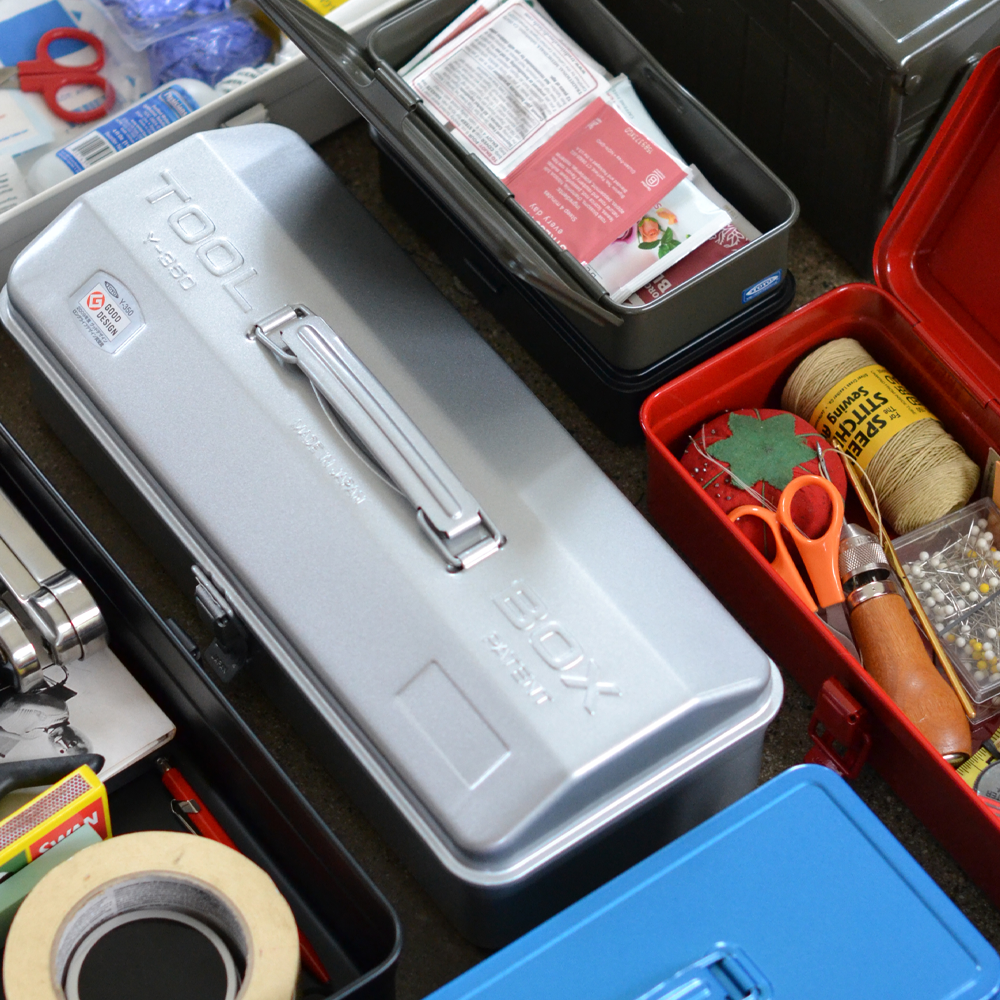 Toyo
Toyo Steel Company Ltd. was established in 1969 in Osaka, Japan as a metal stamping service for the surrounding community. For decades now, Toyo Steel has produced high quality tool and utility boxes as well as other fine steel items for both home and professional use.