Intended as a work of art, the Tabata lamp unites an industrial aesthetic with a warm light. The Tabata indoor wall lamp was born after designer Luca Nichetto became intrigued by the idea of creating a lamp that appeared to float. Comprised of three interconnected metal modules, Tabata can be oriented by the owner to direct the diffused light source as desired.
Powder coated aluminium & frosted acrylic
W:5.9" x H:3.9" x D:8.3"
Weight: 3.5 lbs
Fixture: GU10 Max Wattage: 5w
Design by: Luca Nichetto
Design year: 2022
Luca Nichetto is an Italian designer who operates from his offices in Italy and Sweden. A graduate from the University Institute of Architecture of Venice (IUAV), he opened his own firm Nichetto & Partners in 2006. Nichetto loves to collaborate with designers from around the globe to craft compelling concepts using natural materials and colours. Merging classic with contemporary - with personality.

"I think the future is in sharing," says Nichetto. "It's much more powerful than being alone. It's about being open to other perspectives. The best results come when there's 50 per cent of each."
Do not use any abrasive cleaning tools such as steel wool, scouring sponges or stiff brushes. Never use strong cleaning agents such as white spirit, turpentine, household glass cleaner or cellulose thinner.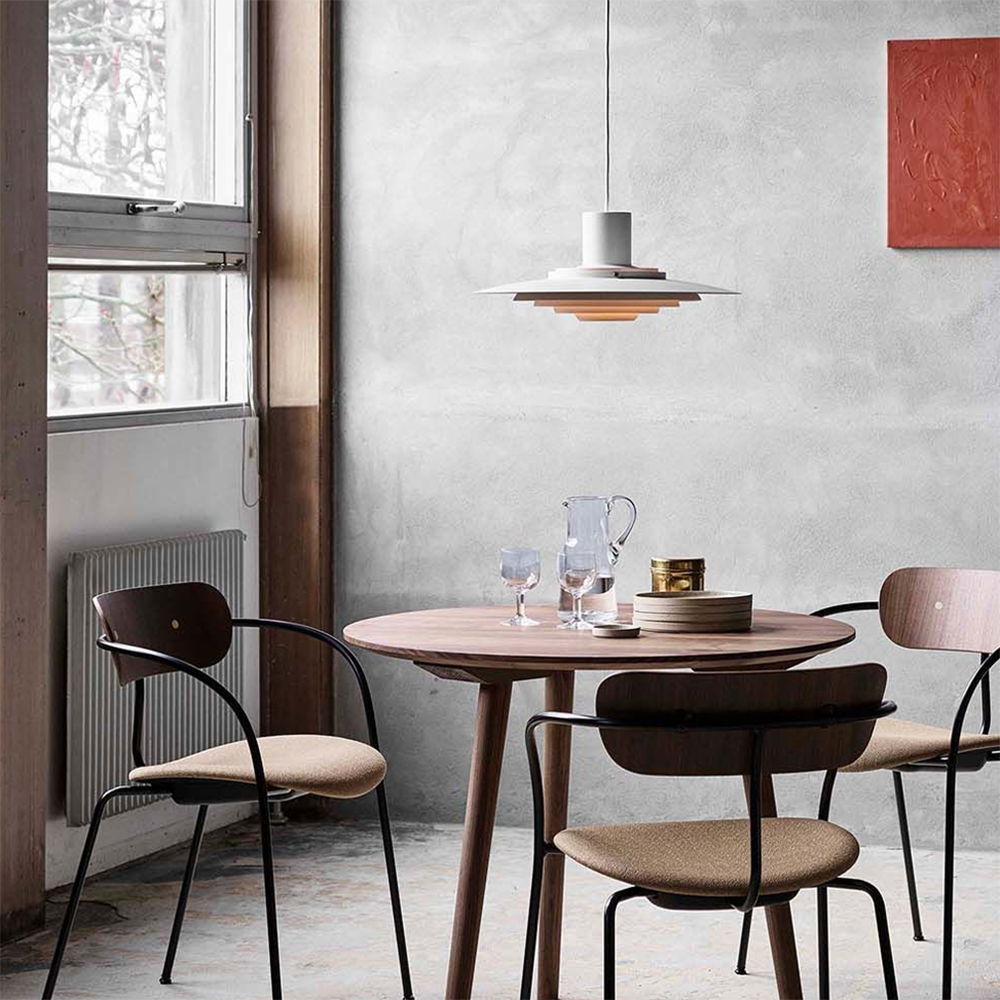 &Tradition
&Tradition is an exciting Danish design company established in 2010 whose founding principle is to tie Nordic tradition to innovation. Their unique library of furniture and lighting spans from the 1930s to the present day and includes works by internationally renowned designers.