Sacco is a soft weighted storage pouch for personal accessories. Keep one at your bedside, desk, in the kitchen and at the front door. Never lose your reading glasses, pens, pencils and sunglasses again. Available in 9 bright or muted colors.

Mud Brown is discontinued and limited stock is available
Microfleece fabric and filled with quartz sand.
H: 6.3"x ø: 3.15"
Design by: Brigitta and Benedikt Martig-Imhof
Design year: 2017
If you'd like to wash this, wash only by hand. Since it's filled with sand it cannot go into the washing machine.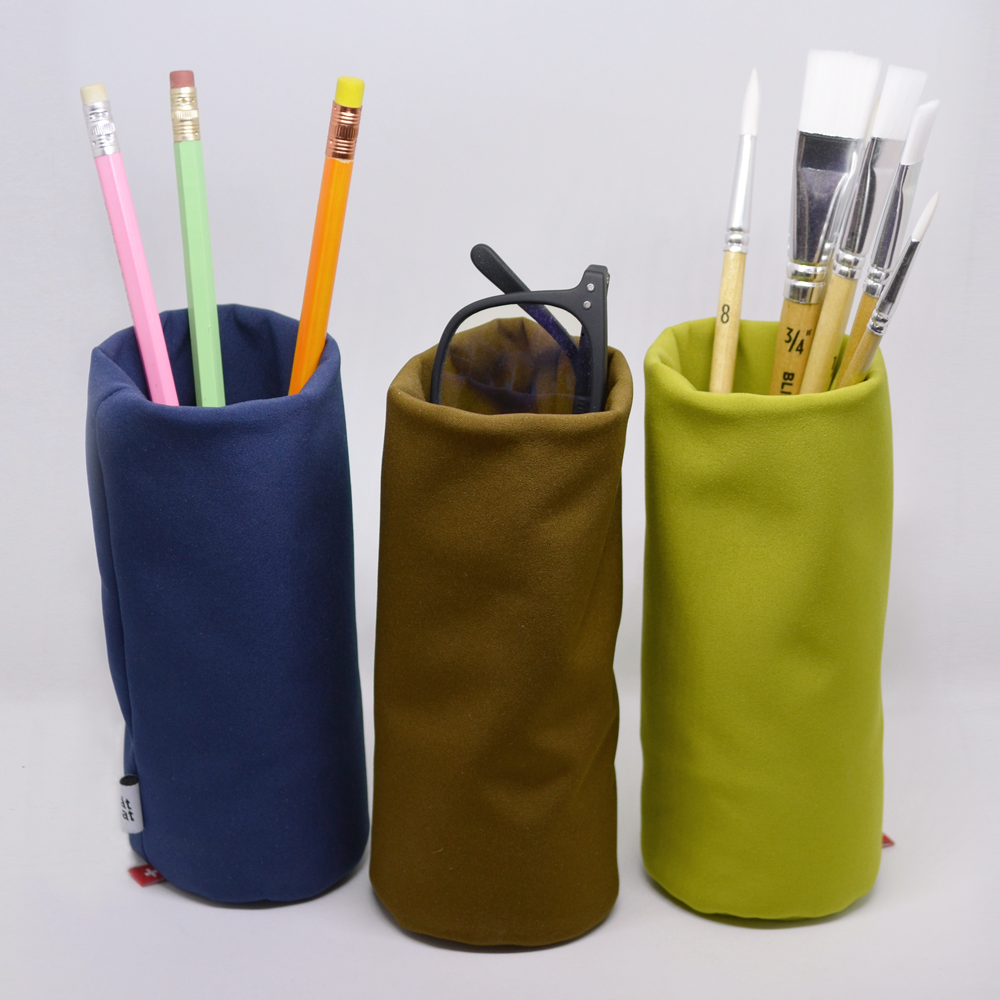 Tat-Tat
Tät-Tat, founded in 1994 near Zurich, produces playful design items that charm the eye and delight the mind. The husband and wife design team—Benedikt and Brigitta Martig-Imhof — are former teachers who work hand in hand with social work programs and institutions throughout Switzerland and Germany.