The innovative Thermo Trivet is made of durable high-quality material and used to keep vessels of food and beverage warm. Thermo Trivets may be used both indoor and outdoor.   Heat the Trivet in a 400°F oven until warm to the touch. The micro-quartz sand filling inside the neutral green Kevlar fabric retains heat for about one hour. The Teflon bottom protects tabletop surfaces from heat damage. For use with vessels of any material.
Kevlar fabric,  Weighted quartz sand filling,  Surface-safe Teflon bottom
Small H:1.3" x Ø:5.5", LargeH:.75" x Ø:7.8"
Weight: 2 lbs - 2.8 lbs
Environment: Indoor/Outdoor
Design by: Brigitta and Benedikt Martig-Imhof
Follow instructions included with trivets.   NOT to be used in the microwave.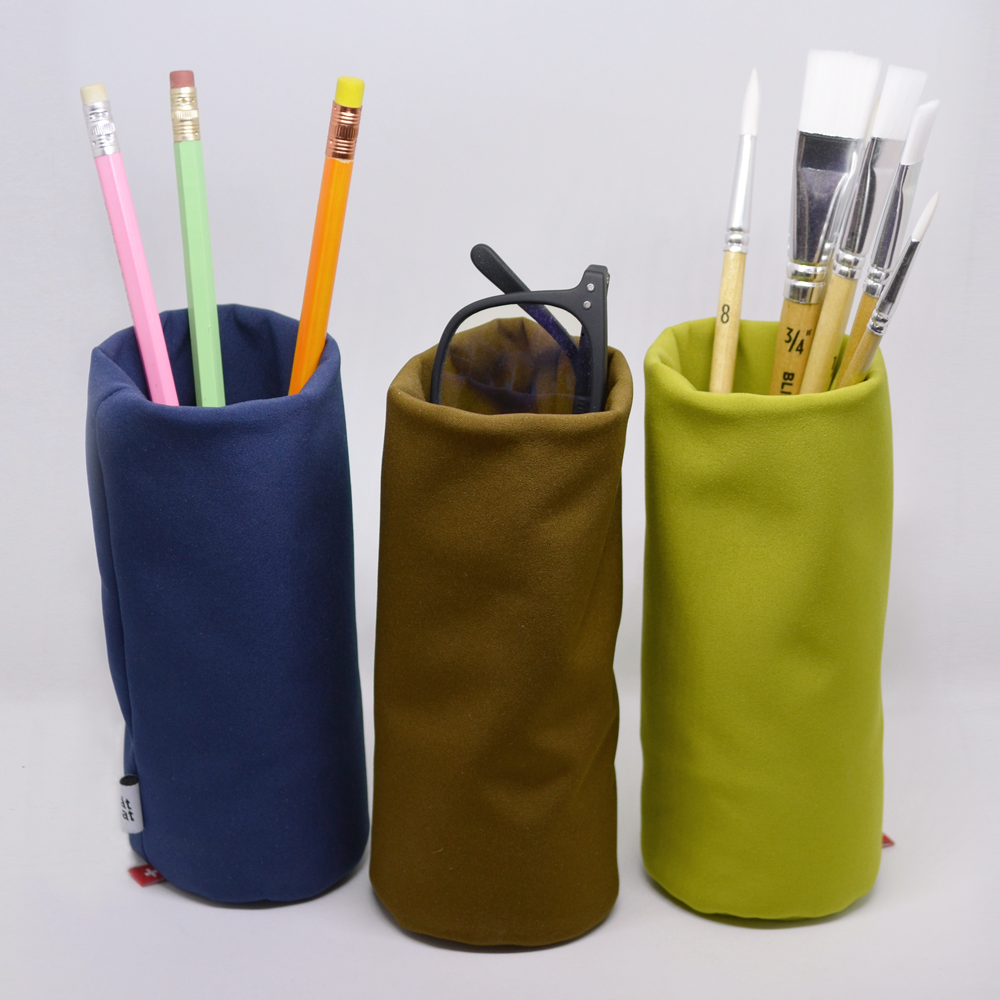 Tat-Tat
Tät-Tat, founded in 1994 near Zurich, produces playful design items that charm the eye and delight the mind. The husband and wife design team—Benedikt and Brigitta Martig-Imhof — are former teachers who work hand in hand with social work programs and institutions throughout Switzerland and Germany.