Chandelier for hardwiring into ceiling. Cluster of nine individual pendants hang from one steel ceiling canopy with individual holes. Production Process:  Mouth blown glass globes; extruded, milled and anodized aluminum or brass hardware.
 Mouth blown glass globes; painted steel canopy; brass hardware; fabric covered cord.
Ø:14.9" x H:70.8"
Ø:9.5" each
Weight: 16.7 lbs
Fixture: G9
Cord length: 156" Cord material: PVC
Environment: Indoor
Design by: Sofie Refer
Design year: 2018
Sofie Refer is a renowned Danish lighting designer who has been making a significant impact in the industry for more than a decade. She is known for her innovative designs that seamlessly blend form and function, resulting in beautiful lighting fixtures that illuminate any space with style and elegance. Refer's creations often feature organic shapes and minimalist aesthetics, showcasing her mastery of materials like glass and metal.
Dust with soft dry cloth or wipe with damp cloth using water only and drying thoroughly. Always switch off electricity supply before cleaning.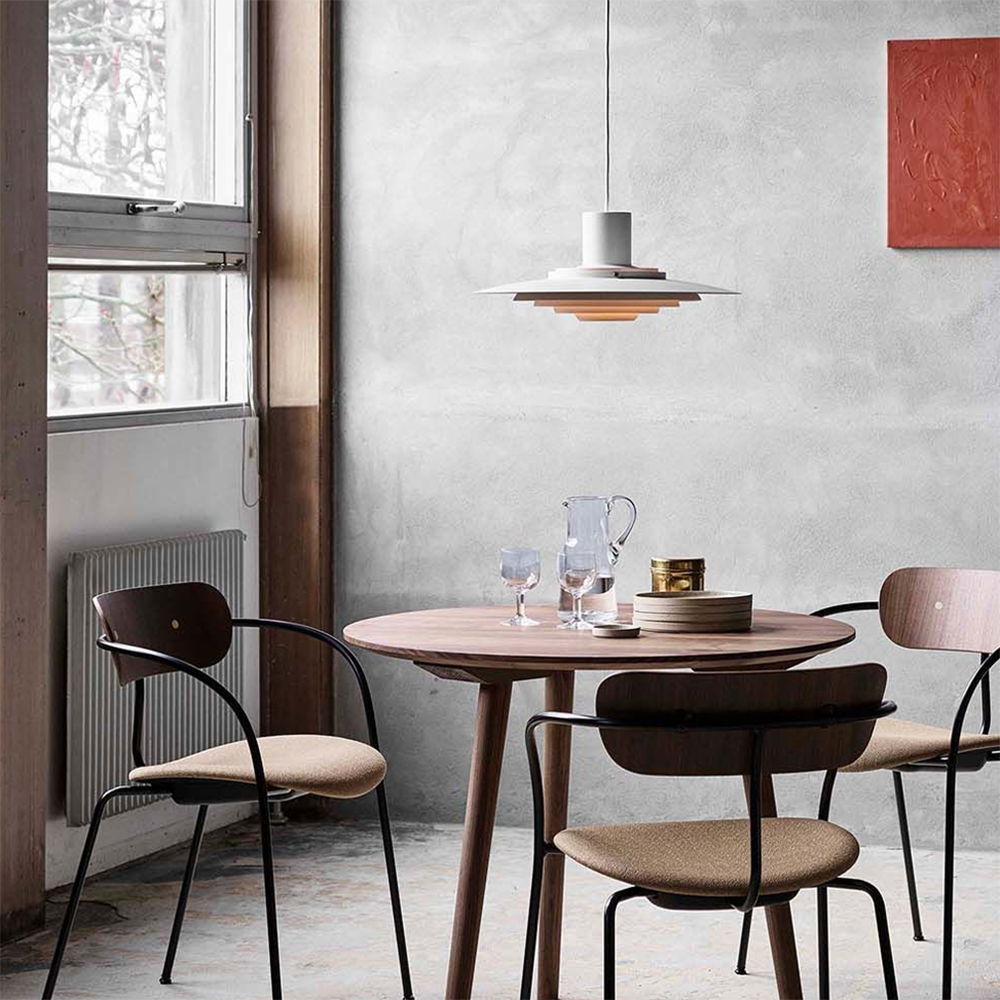 &Tradition
&Tradition is an exciting Danish design company established in 2010 whose founding principle is to tie Nordic tradition to innovation. Their unique library of furniture and lighting spans from the 1930s to the present day and includes works by internationally renowned designers.