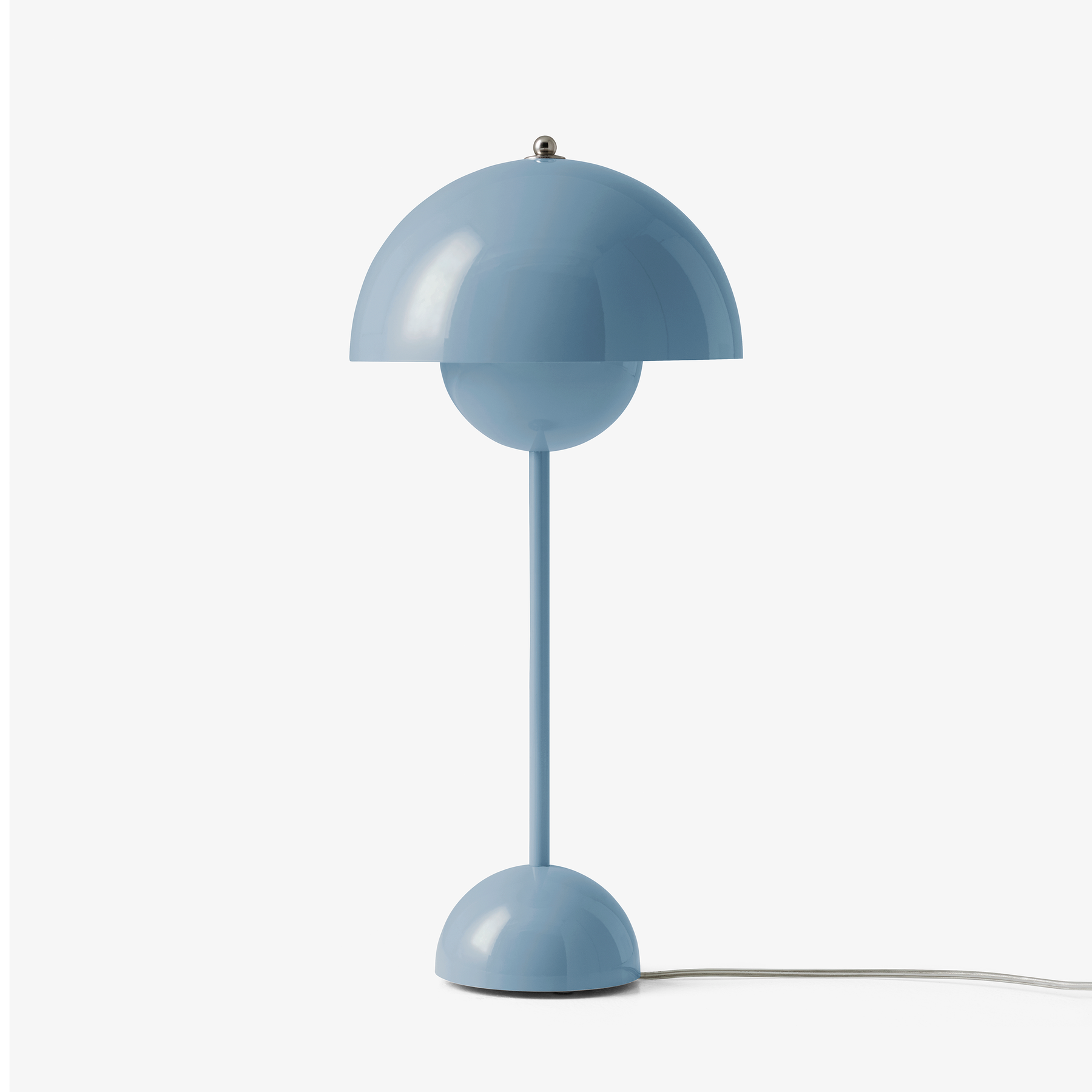 Flowerpot Table Lamp VP3
Among the most norm-breaking Danish designs of the 1960s, is the iconic Verner Panton Flowerpot.
Table lamp with switch on cord. Provides wide, downward illumination. Production Process: The shades are spun into their distinct shape from a single piece of brass or steel.
Two spun brass or steel metal shades. PVC cord.
H:19.7"xØ:9.1"
Weight: 10 lbs
Fixture: E27 Max Wattage: 40w
Cord length: 78.7" Cord material: PVC
Environment: Indoor
IP Rating: IP20
Design by: Verner Panton
Design year: 1968
Verner Panton started out as a painter before studying architecture at the Royal Academy of Fine Arts in Copenhagen. After an apprenticeship with architect / designer Arne Jacobsen, Panton pursued a path in furniture and interior design, where he became famous for his avant-garde designs. Such as chairs with no legs and a sofa placed vertically against the wall. In the 60's and 70's, his passion for designing entire environments led to immersive interiors featuring his hypnotic patterns and futuristic designs for furniture, lighting, wallpapers, posters and rugs. Panton's pioneering use of materials, colours and shapes earned him a reputation as a visionary.
Wipe the surface of the lamp with a soft, damp sponge or cloth, and wipe immediately after with a dry cloth.
Do not use any abrasive cleaning tools such as steel wool, scouring sponges or stiff brushes. Never use strong cleaning agents such as white spirit, turpentine, household glass cleaner or cellulose thinner.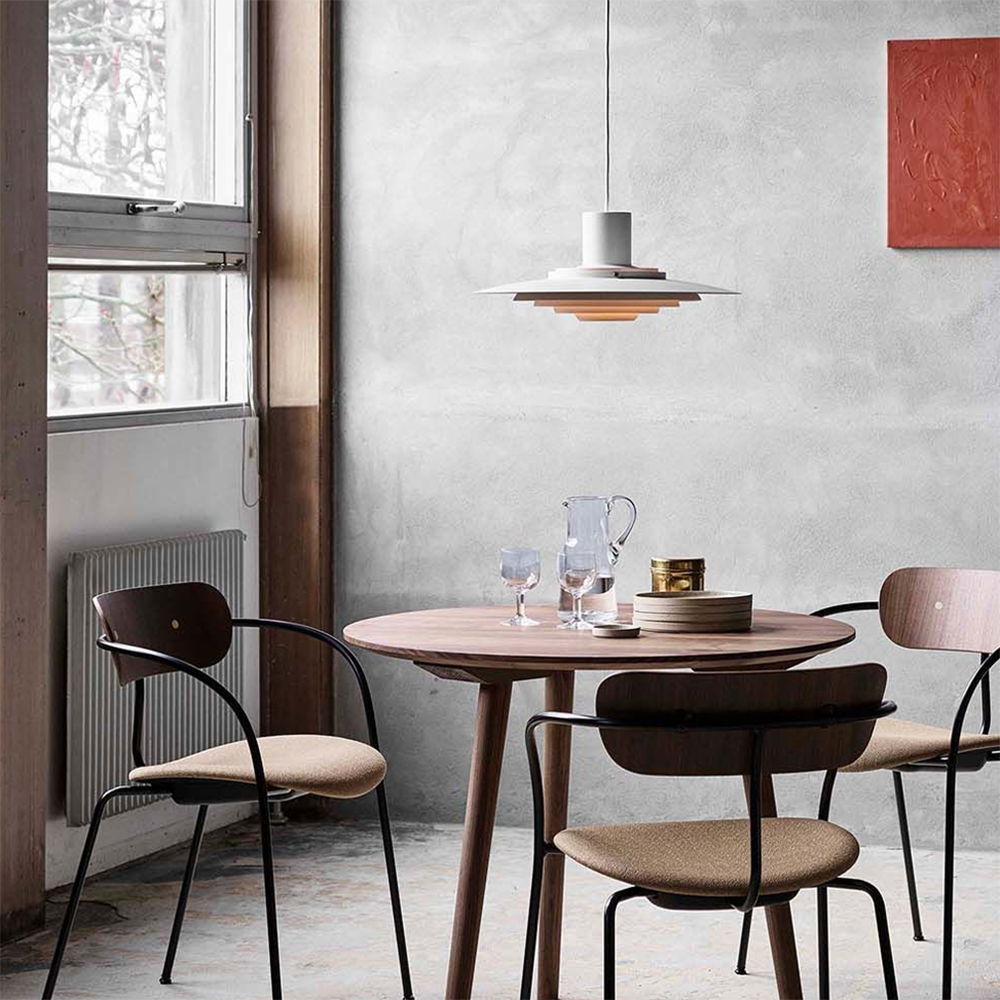 &Tradition
&Tradition is an exciting Danish design company established in 2010 whose founding principle is to tie Nordic tradition to innovation. Their unique library of furniture and lighting spans from the 1930s to the present day and includes works by internationally renowned designers.