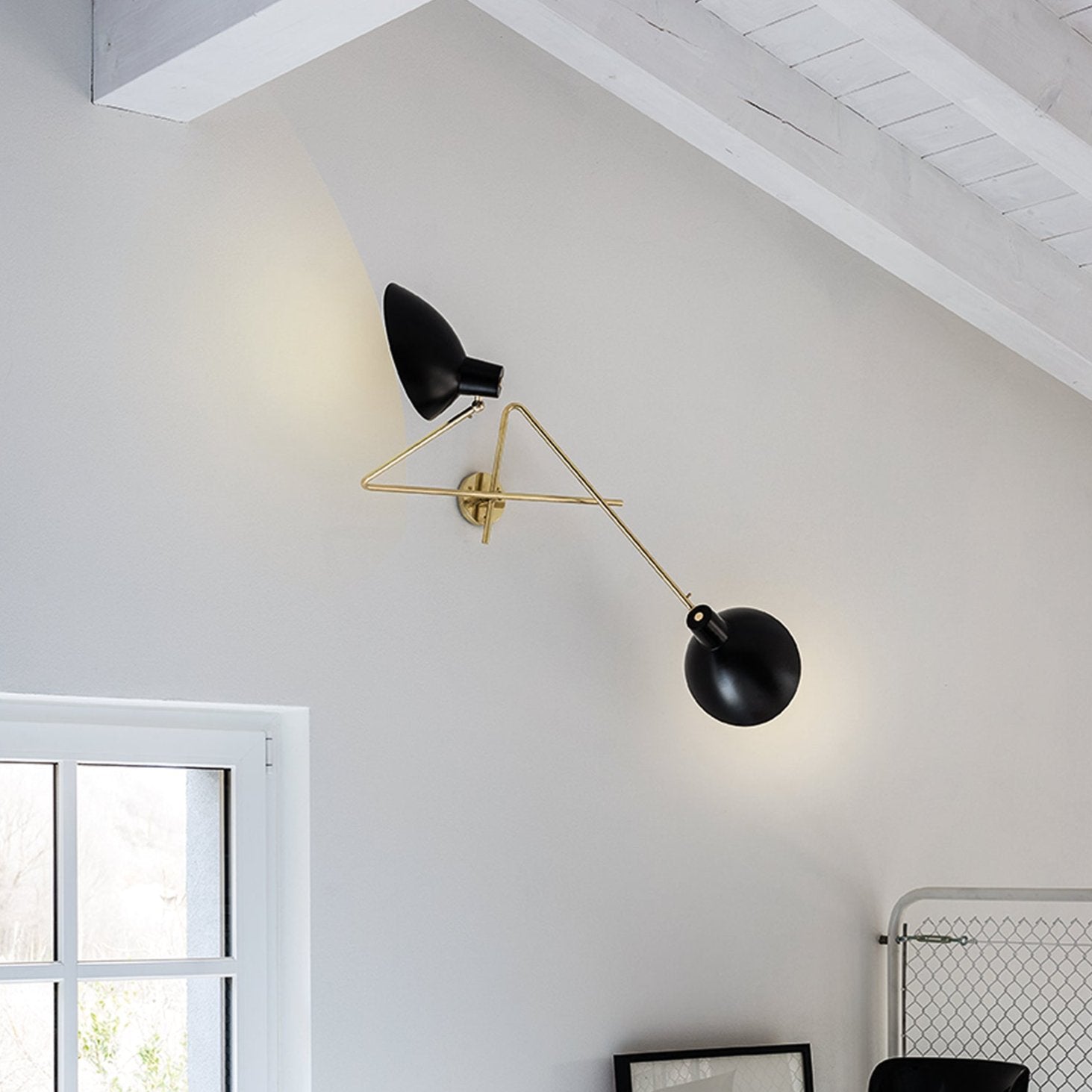 VV Cinquanta - Wall Twin
A sculptural wall lamp an elegant two-armed wall light with multiple lighting compositions.
Choose:
Black Mount - Black Reflectors
Permanent Stock
Permanent Stock
The VV Cinquanta features an elegant and versatile posable direct light source that can swivel and tilt. The Twin model is an elegant two-armed wall light. Mounted on a brass bracket, the two brass arms reach out in opposite directions. The wide signature reflectors can be angled and rotated to provide both indirect and direct lighting simultaneously. A sculptural wall lamp with multiple lighting compositions. The VV Cinquanta reflector is made of enameled spun aluminum, available in original Vittoriano Viganò colors.
Spun Aluminum Reflectors, Brass Structure
H:20.6" x L:21.2" x W:44.5"
Fixture: E27 Max Wattage: 53w
IP Rating: IP20
Design by: Vittoriano Vigano
Design year: 1951/2016
Vittoriano Viganò was a versatile designer who aimed to improve human and social life. He worked on different scales: from industrial design to architecture, from interior design to urban planning. He was the leading Italian figure of 'Brutalism'. He grew up as the son of an artist and became an architect. He collaborated with his friend Gino Sarfatti, the founder of Arteluce, and designed the VV Cinquanta lamps. He won the Italian Republic President Prize for Architecture in 1991.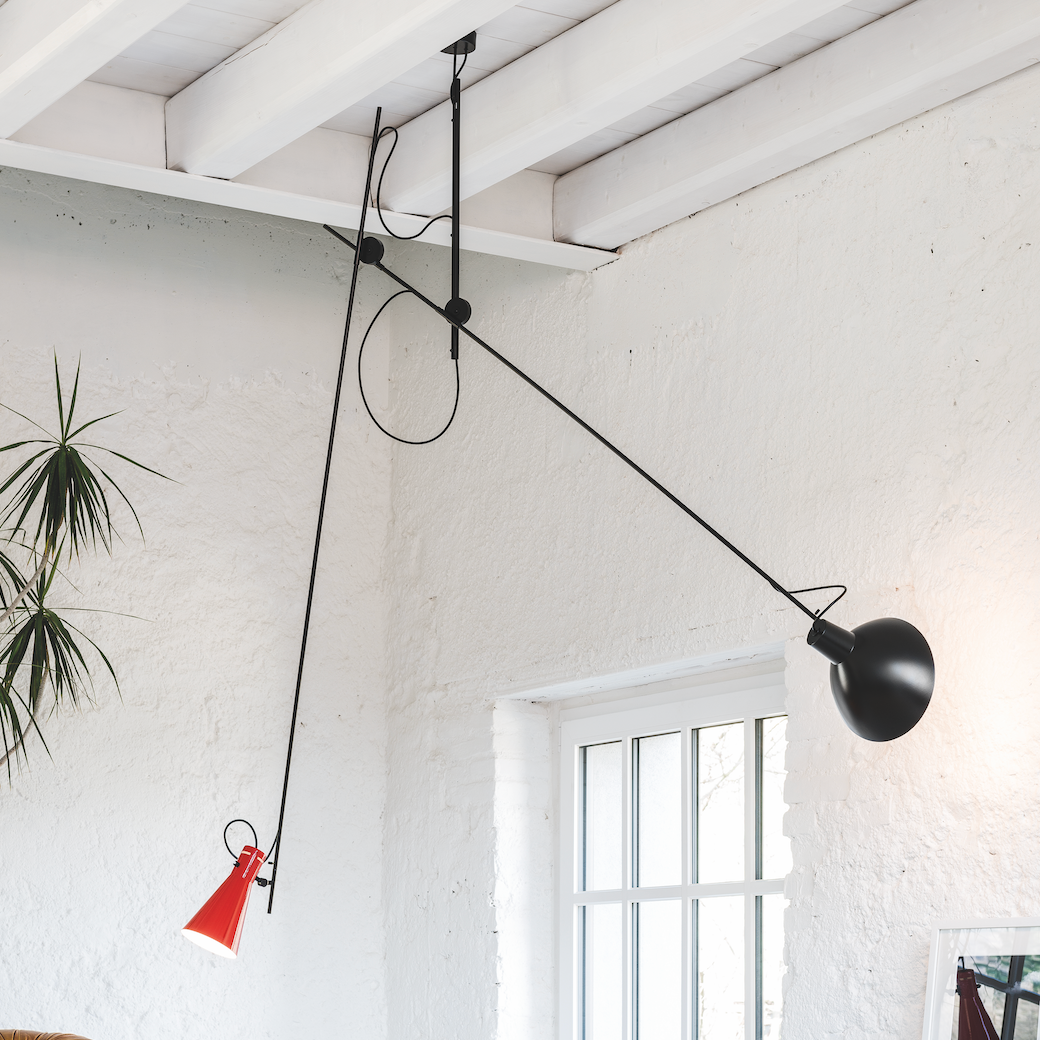 Astep
Alessandro Sarfatti, inspired by his father's belief in perpetual progress, founded Astep, a company intertwining three generations of design ethos with modern lighting technology. With a rich family history in design, Alessandro's grandfather, Gino Sarfatti, revolutionized the lighting industry through Arteluce. His father, Riccardo, alongside his mother Sandra Severi, further innovated by blending design and technology with Luceplan. Astep creates new products for the home – objects that bring digital technologies to the forefront of our domestic lives. In addition, Astep revitalizes iconic works of Gino Sarfatti and Vittoriano Viganò, carrying on the Sarfatti family's enduring avant-garde spirit.

Holiday Shipping
Need it there by 12/23?
If shipping west of the Mississippi, place your order by 12/14
If shipping east of the Mississippi, order by 12/18
We cannot guarantee these dates for delivery to addresses outside the contiguous 48 states.