Die-cast bulkhead light in natural brass, unlaquered with a half guard cover and frosted glass diffuser. Front secured with socket head screws. Dimmable.  Production Process: From using centuries old techniques to the very latest technology, all lights are handmade by our skilled workforce in the UK. The process of sandcasting begins by preparing a mould; a sand mixture is packed around a 'pattern' and tamped down, binding the mixture together. The pattern is subsequently removed, and molten metal is poured into the mould cavity. Once cool, the metal item is separated from the sand mixture. These castings are then machined, drilled, sanded and finished by sandblasting, weathering or polishing.
 Solid natural brass; frosted prismatic glass.
L:9.6" W:6.8" D:4.5"
Weight: 4 . 6 lbs 
Fixture: E26
IP Rating: IP54
Dust with soft dry cloth or wipe with damp cloth using water only and drying thoroughly. Natural metals are not coated and will take on a beautiful patina over time; if one wishes, they may be polished with trusted metal polish and soft cloth. Always switch off electricity supply before cleaning.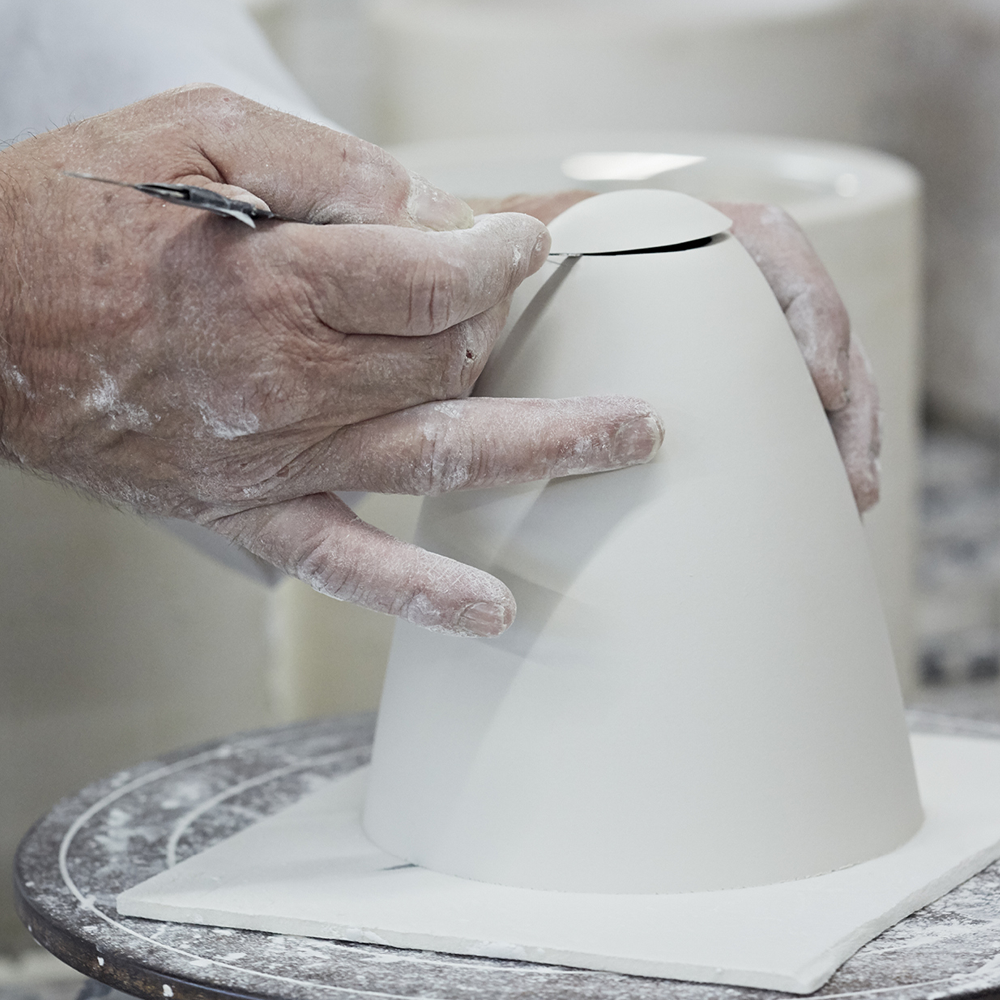 Original BTC
Original BTC's lighting is retrospective and contemporary, industrial and intimate, and especially high quality. Founder Peter Bowles was born into a long history of British manufacturing and through the success of Original BTC, Bowles resuscitated a ceramics factory in Stoke-on-Trent, a metalwork factory in Birmingham, and a nautical outfitter at London Docks. All proudly British-made, hand-assembled in Oxford, and still family-run.