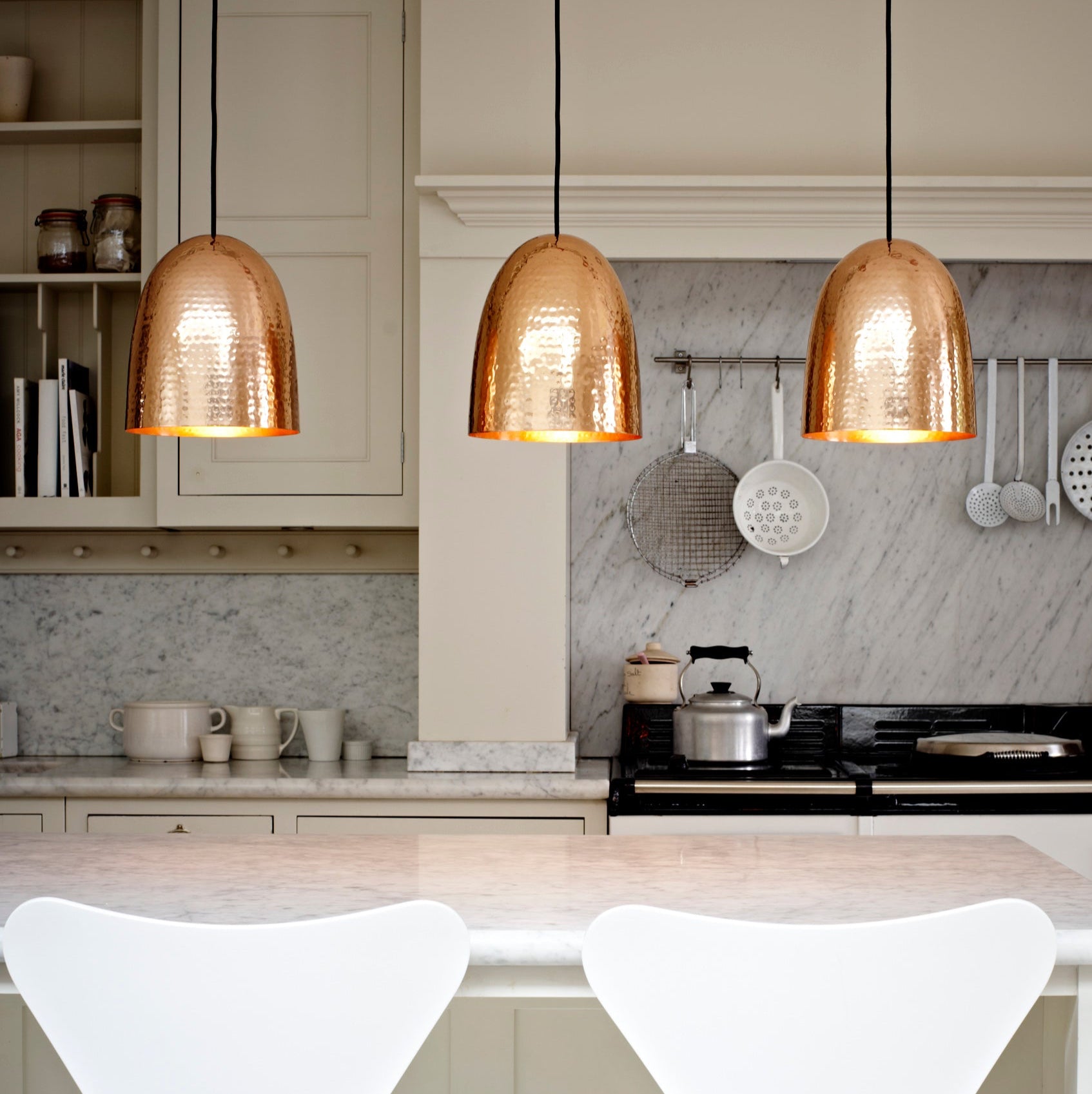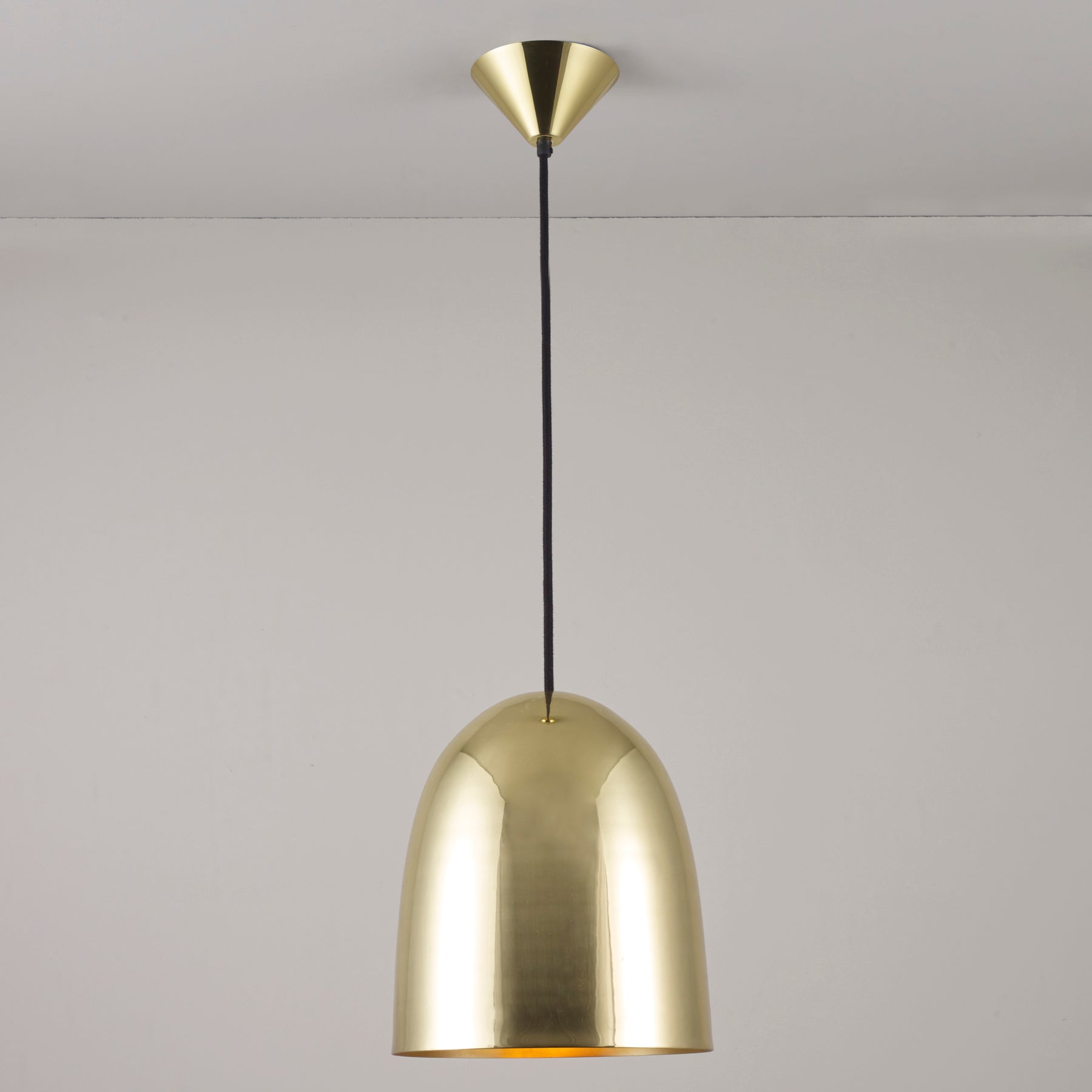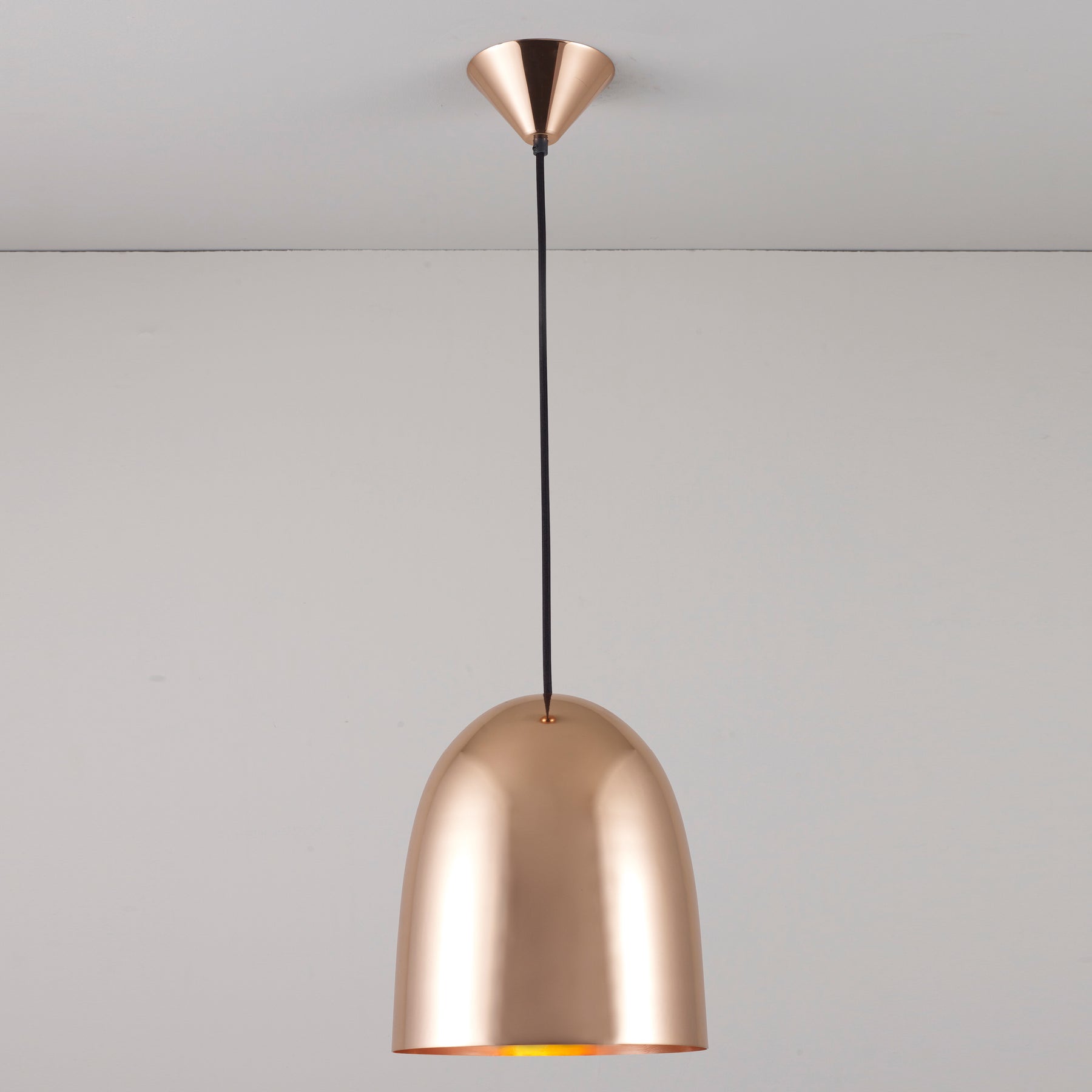 Stanley Medium Pendant
Special Order
Special Order
Special Order
Special Order
Special Order
Original BTC uses centuries-old techniques to create truly authentic, unprocessed lighting designs; some of which originate from East India Docks (London) in the 1880s where Davey Lighting was established.
Each of the spun shades begin life as sheet metal disc and are formed through a process called spinning. The sheets are first clamped to a formed block (reflecting the shape we want to produce) which are rotated together at high speeds. A localized pressure is supplied by hand to this spinning workpiece, causing the disc to adopt the shape of the block. The formed shade is then finished by polishing, weathering or powder coating.
The Stanley Pendants are hand-spun at Original BTC's Birmingham metalworks. Materials include brass, copper or nickel plated. Available in three different sizes and in a hammered or smooth, reflective finish. Group them together for a dramatic effect or mix metals for a laid-back, eclectic look.
Ø:9" x H:10.6"
Max drop: 66" / Min drop: 21"
Shade size: 9"
Weight: 6 lbs
Fixture: E26 Max Wattage: 100w
Dimmable: Yes
Cord length: 59"
Environment: Indoor
IP Rating: IP20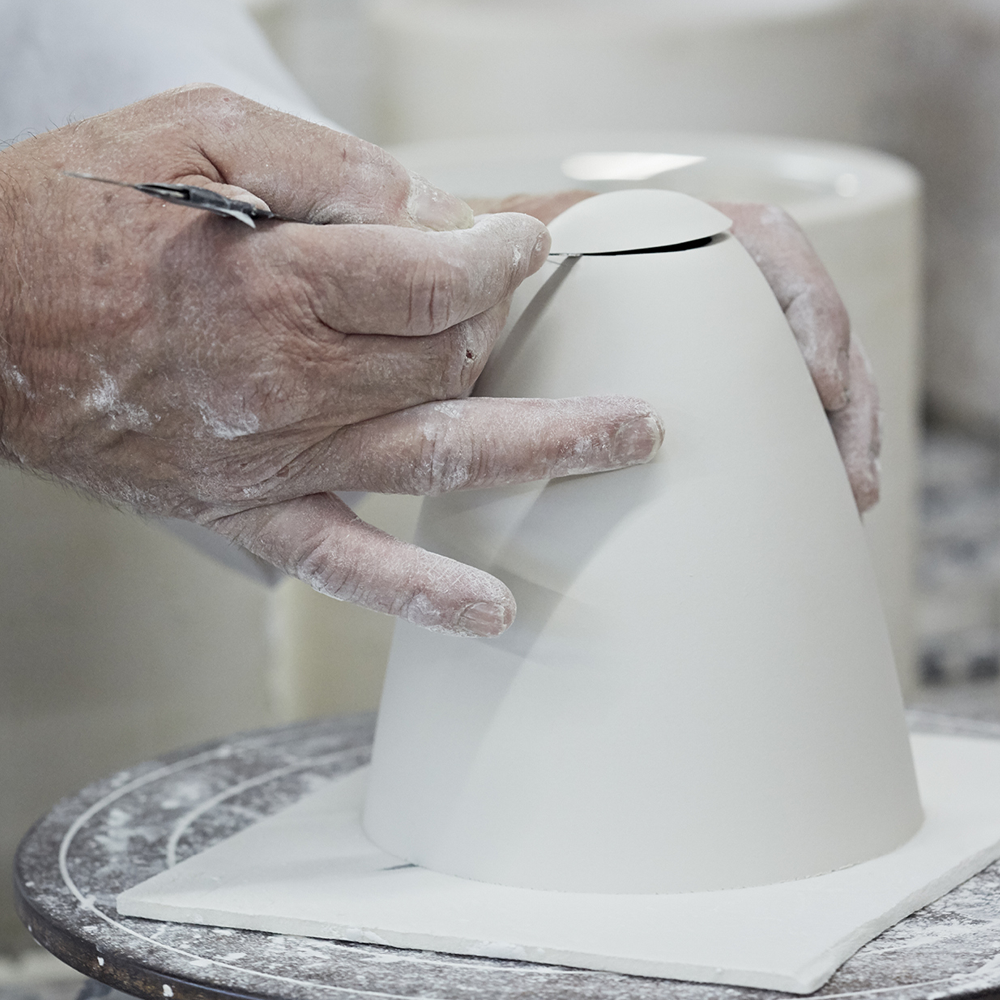 Original BTC
Original BTC's lighting is retrospective and contemporary, industrial and intimate, and especially high quality. Founder Peter Bowles was born into a long history of British manufacturing and through the success of Original BTC, Bowles resuscitated a ceramics factory in Stoke-on-Trent, a metalwork factory in Birmingham, and a nautical outfitter at London Docks. All proudly British-made, hand-assembled in Oxford, and still family-run.