How Oloid geometry is revealed
Split the Cube
Divide the cube into three equal parts, a center Cube Belt (blue) and two equal stellated bodies (orange)
Invert the Cube Belt
When the Cube Belt is inverted the resulting path creates two perpendicular circles.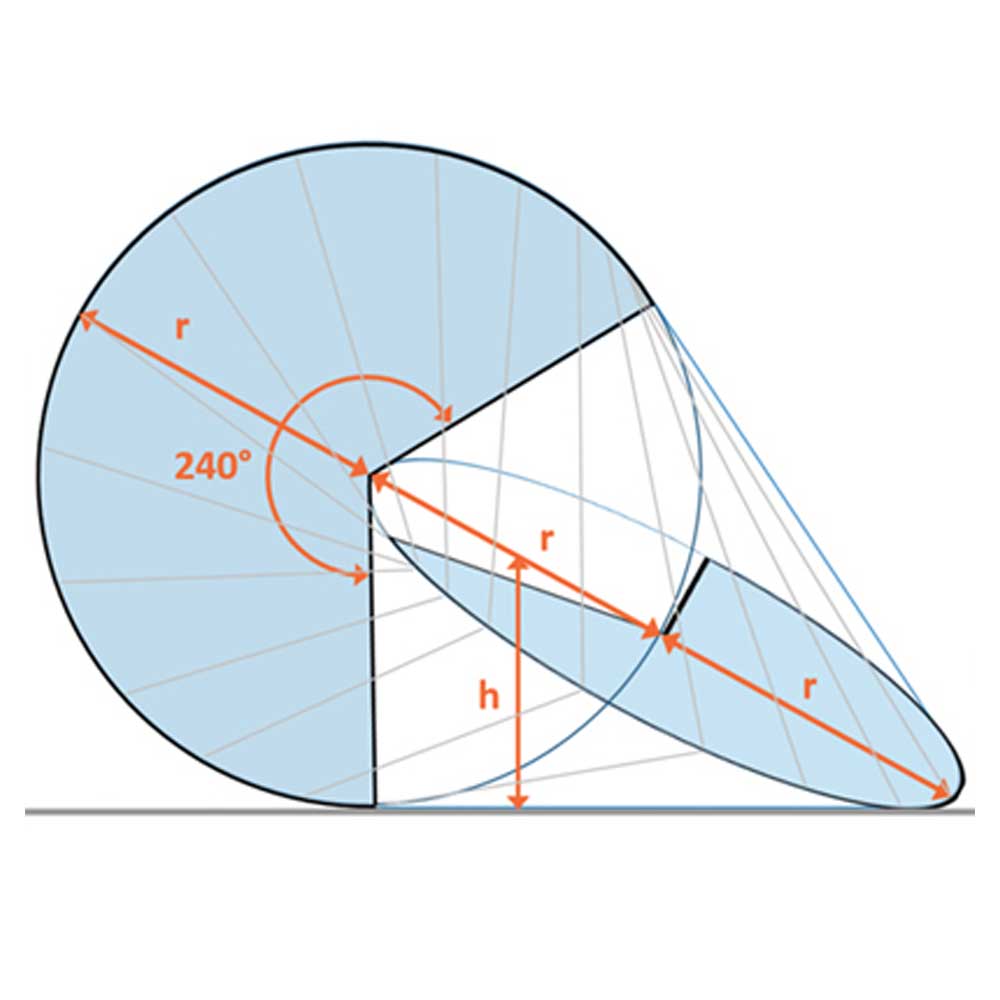 Merged Circles
The resulting surface created along the outside circumference of the two circles becomes an oloid.
"If the distance of two centers of disk is equal to the radius, then the convex hull produces another figure that rolls smoothly and is known as oloid."
- Paul Schatz 1975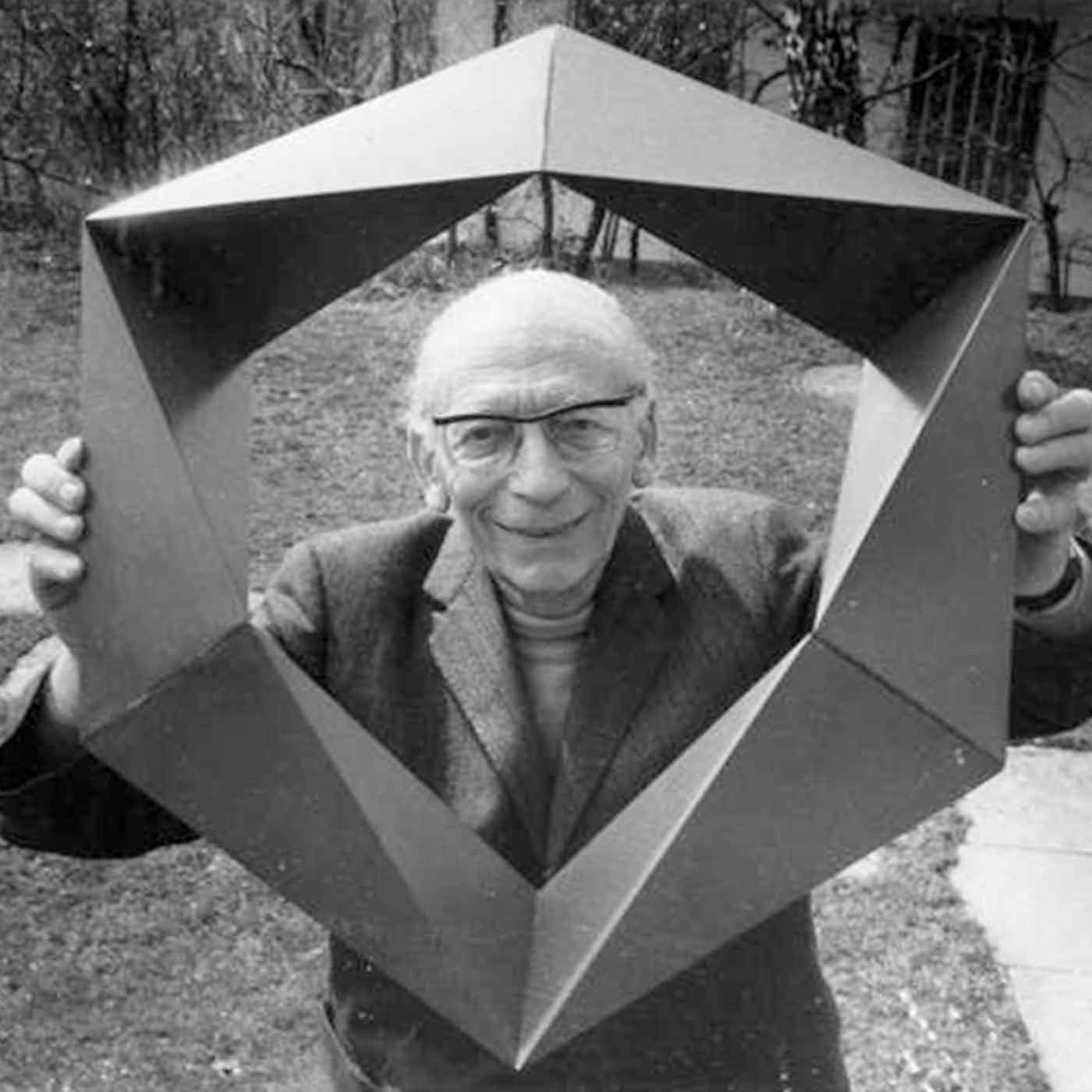 Paul Schatz (1898-1979) 
Bridging the gap between artistic and scientific activities, Paul Schatz (1898-1979) was an innovative sculptor, author, astronomer, mathematician and engineer who sought to bring harmony between nature and man. As a volunteer on the Western front during World War 1 he witnessed the human suffering and destruction of the environment, a vast chasm between the emotional and the cognitive-analytical abilities of humans. As a post-war student revolutionary in Munich he found in the humanities of Rudolf Steiner the tools of epistemological methodology and cognitive theory aligned with his unique artistic approach to problem solving.
New Geometry
The greatest discovery he made when he inverted the cube resulting in a three-dimensional body whose laws and properties he called the oloid. Understanding the complex movements of the oloid's kinematic inversion led him to see this form as having numerous industrial applications. A first and important success of his technical invention was owed to Willy A. Bachofen AG, the Basel machine factory that sold thousands of his Turbula mixers for industrial and pharmaceutical applications all over the world over the years. Schatz's oloid shape when spinning has been used for numerous patents ranging from water pumps, water propulsion and water agitators that do not harm fish as the rhythm simulates the fin motion of aquatic species.