SUBU
Made in Japan, SUBU creates innovative indoor/outdoor slippers, which boast durable, textured rubber soles, warm down fill, and a comfortable four-layer insole. Offering seamless transition from indoor to outdoor settings, SUBU slippers are versatile - ideal for home use, a quick trip to the market, or a longer outdoor adventure.
Fall & Winter
These indoor/outdoor slippers offer stain and water resistant Teflon-coated fabric, durable rubber sole, and warm down fill for outdoor jaunts in cooler weather.
Nannen Outdoor
The Nannen range, perfect for camping adventures, uses a flame-resistant CORDURA® 350D fabric.
Concept Slippers
SUBU's Concept Slippers, born from creative collaborations with artists, blend the comfort of their fall & winter slipper line with unique, fashionable designs and textures.
Light Slippers
Specifically crafted for warmer months, the breathable SUBU Light slippers come with a double mesh upper and an antibacterial lining.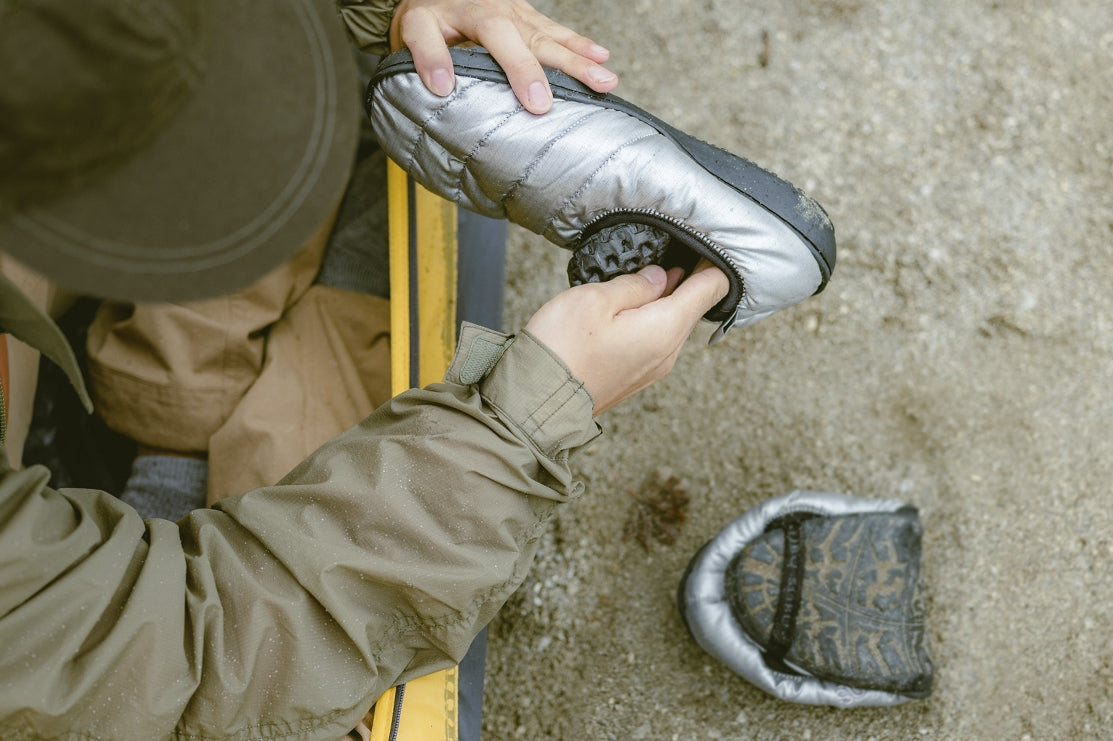 Packable Slippers
SUBU's packable slippers consolidate comfort for travelers. They feature an elastic collar for a snug fit and come with a compressible travel bag for easy portability.