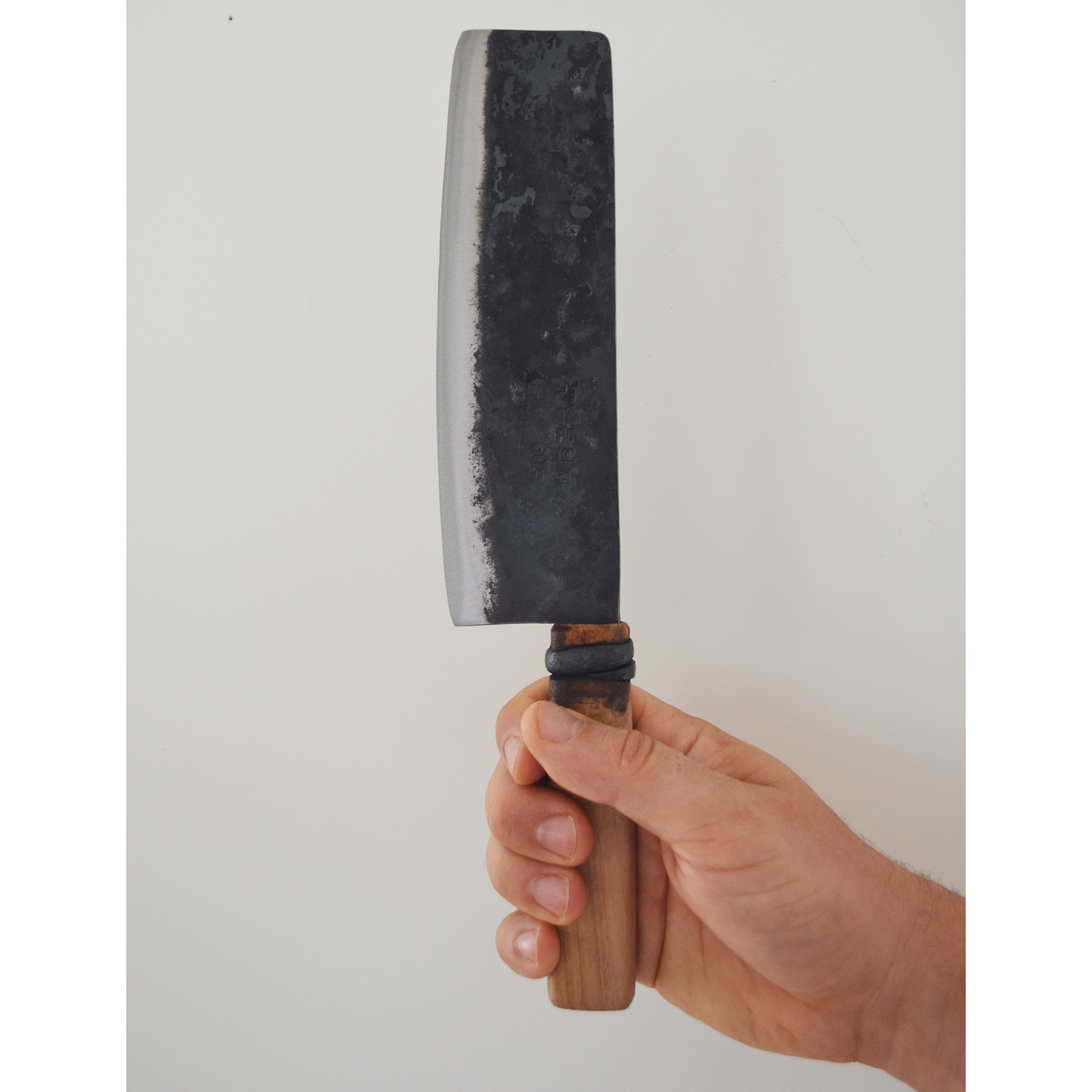 #63 Vegetable Knife
This larger kitchen knife makes quick work of chopping a wide array of produce. The slightly larger blade means the knife does much of the work for the user, making meal preparation a breeze.
Handle: chestnut or oak wood, shade-dried for years to achieve the correct weight, stability and water resistance.  Blade: made from the strong steel used for railroad tracks.
L:11.5"
Blade L:6.75" x W:2.2"
Design by: Shin In-Young
Master Shin In-Young is the head blacksmith of Master Shin's Anvil and owns the oldest blacksmith shop in South Korea, established in 1845. At age 13 he bagan his apprenticeship and at 17 he became a master, an unprecedented achievement even today. In 2016, the Korean government awarded him with the highest title, recognizing his rare, traditional skills and outstanding talent. Following old-world techniques and traditional minimalistic design, Master Shin creates high-quality, functional pieces that are also durable works of art.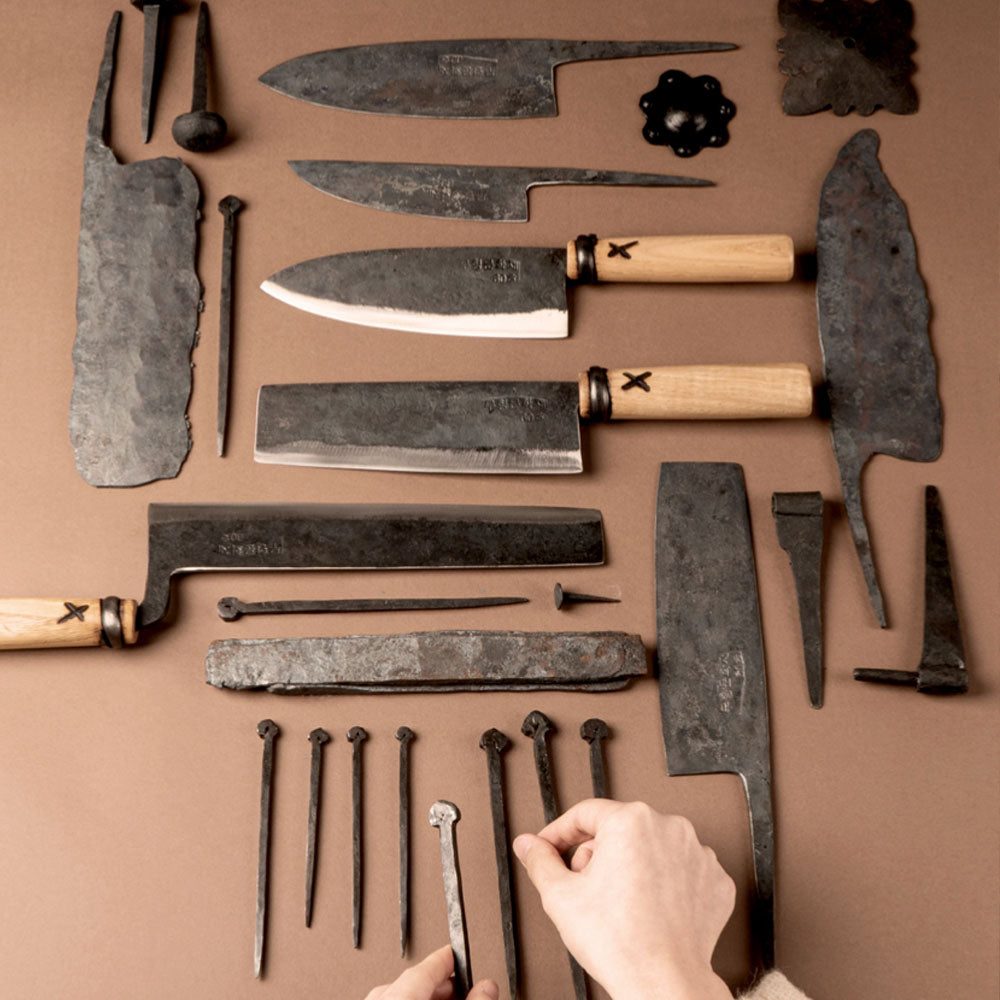 Master Shin's Anvil
Master Shin makes roughly 40 different designs of knives and farm tools. He uses railroad track, repurposing the carbon steel which is rich is manganese and can be heated to a very high temperature.