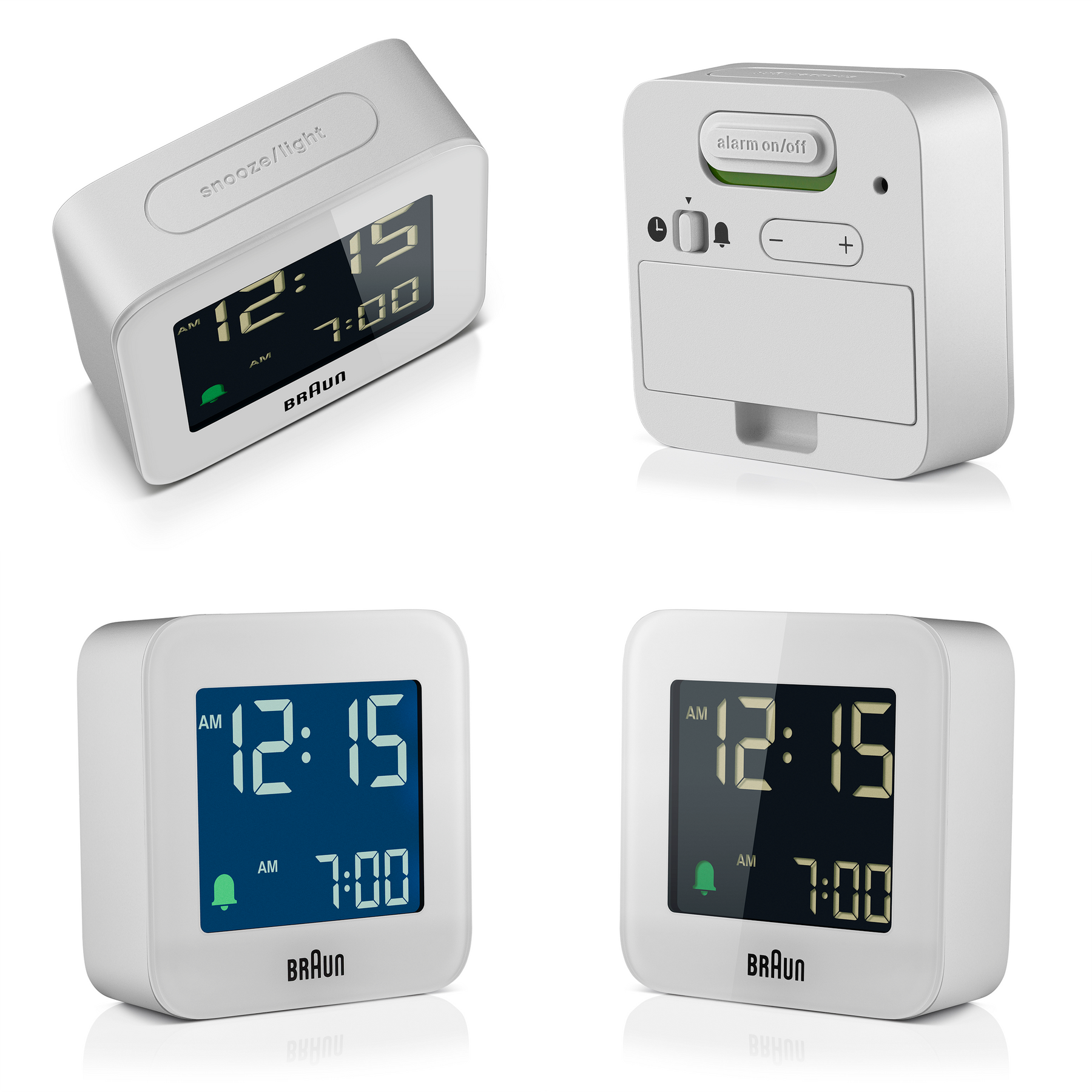 Digital Alarm Clock BC08
Winner of a Red Dot Design Award for 2020.
Permanent Stock
Permanent Stock
With all elements designed to prioritise ease-of-use for the user, the BC08 alarm clock range is a remarkable example of Braun's timeless Bauhaus-tradition design. It's an alarm clock. Nothing more. Nothing less. Winner of a Red Dot Design Award for 2020. The BC08 is a move on from the classic BNC008 digital travel clock, the improved functions and product features a direct response to customer feedback and experience. The BC08 features a crescendo beep alarm, snooze and backlight function and LCD with 12-hour and 24-hour setting options, all of which improve the functionality of this clock. The lightweight and compact design makes the BC08 the perfect travel clock. A design that reflects Braun principles of consistency, simplicity and clarity of design.
Crescendo beep alarm
Touch snooze function
Backlight function (Reverse LCD display)
12/24 hour display
Battery Type: AAA (not included)

Includes: Clock, instruction manual & 2 year warranty
W: 2.3" x H: 2.3" x D:0.8"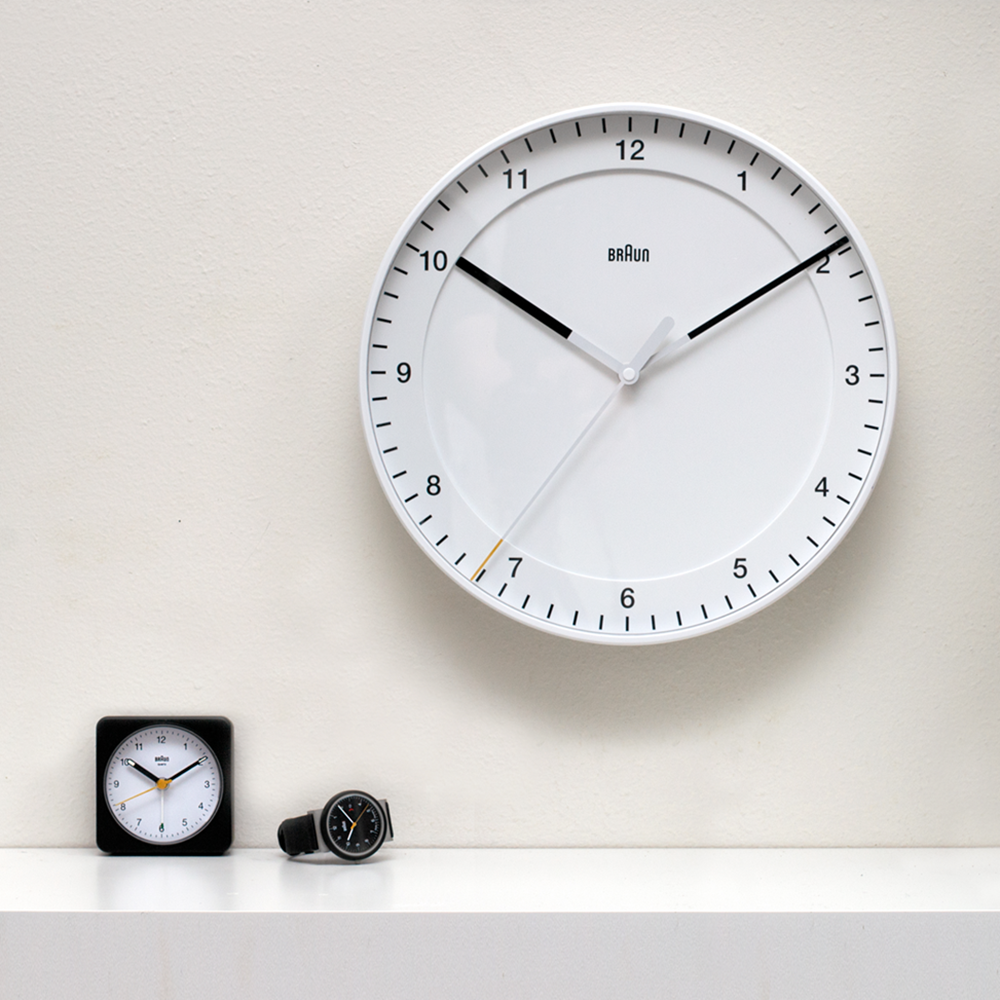 Braun
From the very beginning, Braun was characterized by its progressive ideas, innovative product solutions.