Braun
Highly regarded for their minimal styling and functionality, Braun's current collection of timepieces is based on the successful and original Dietrich Lubs and Dieter Rams designs of the 1970-1990 era, some making use of technical updates available in the 21st century.
NEW
BC-02 Red & Blue
The BC02 classic travel analog alarm clock is now available Red & Blue. The design of the BC02 originates from the Braun AB 1, designed in the late 80's by Dietrich Lubs.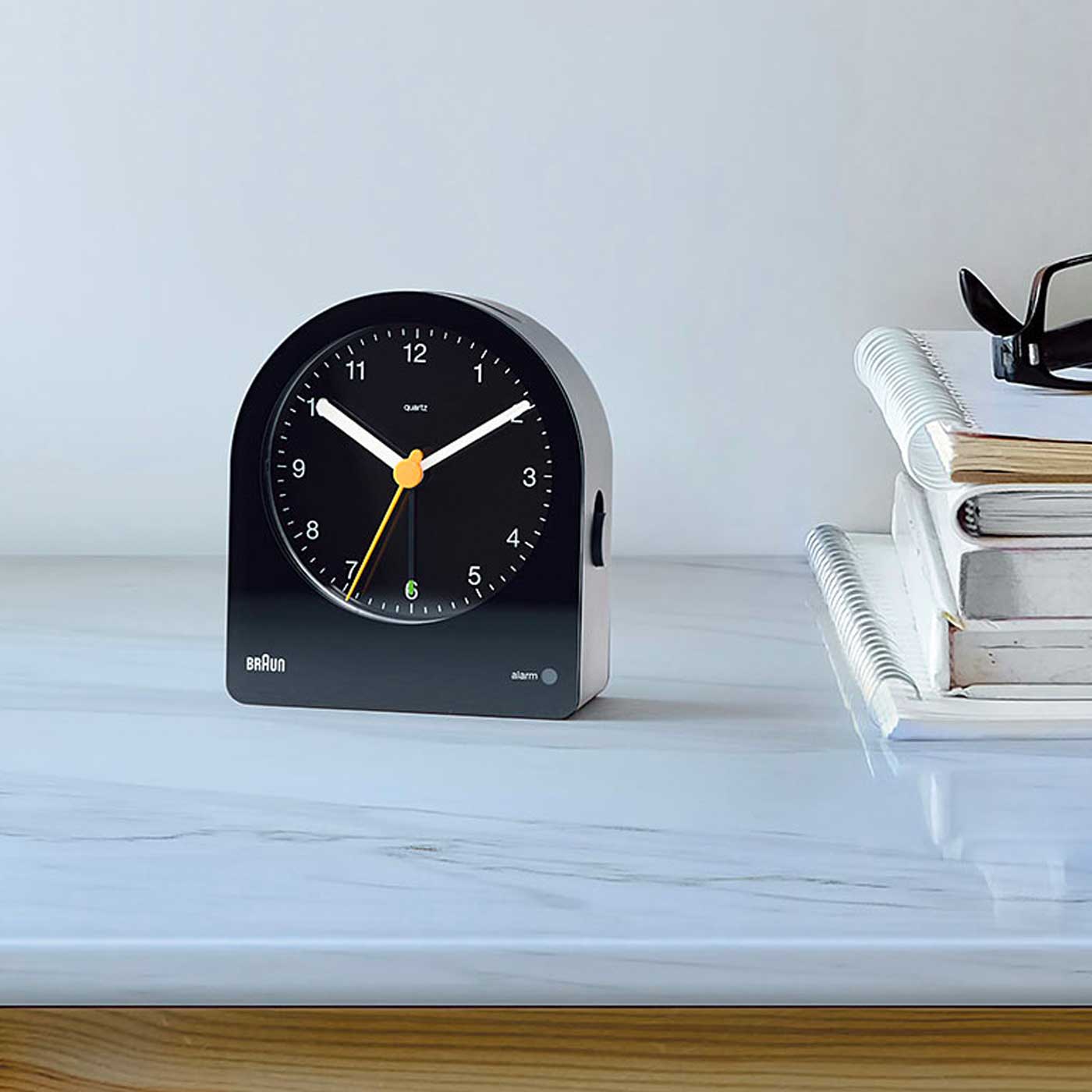 Classic Shape
BC-22
The BC22 Classic Analogue Alarm clock is unique in form. The silhouette is derived from the AB 2 clock designed in 1984 by Dieter Rams.
Night / Day
BC-22
The continuous backlight function subtly illuminates the dial when in low-light environments. The unobtrusive backlight aids legibility, resulting in effortless time reading at night.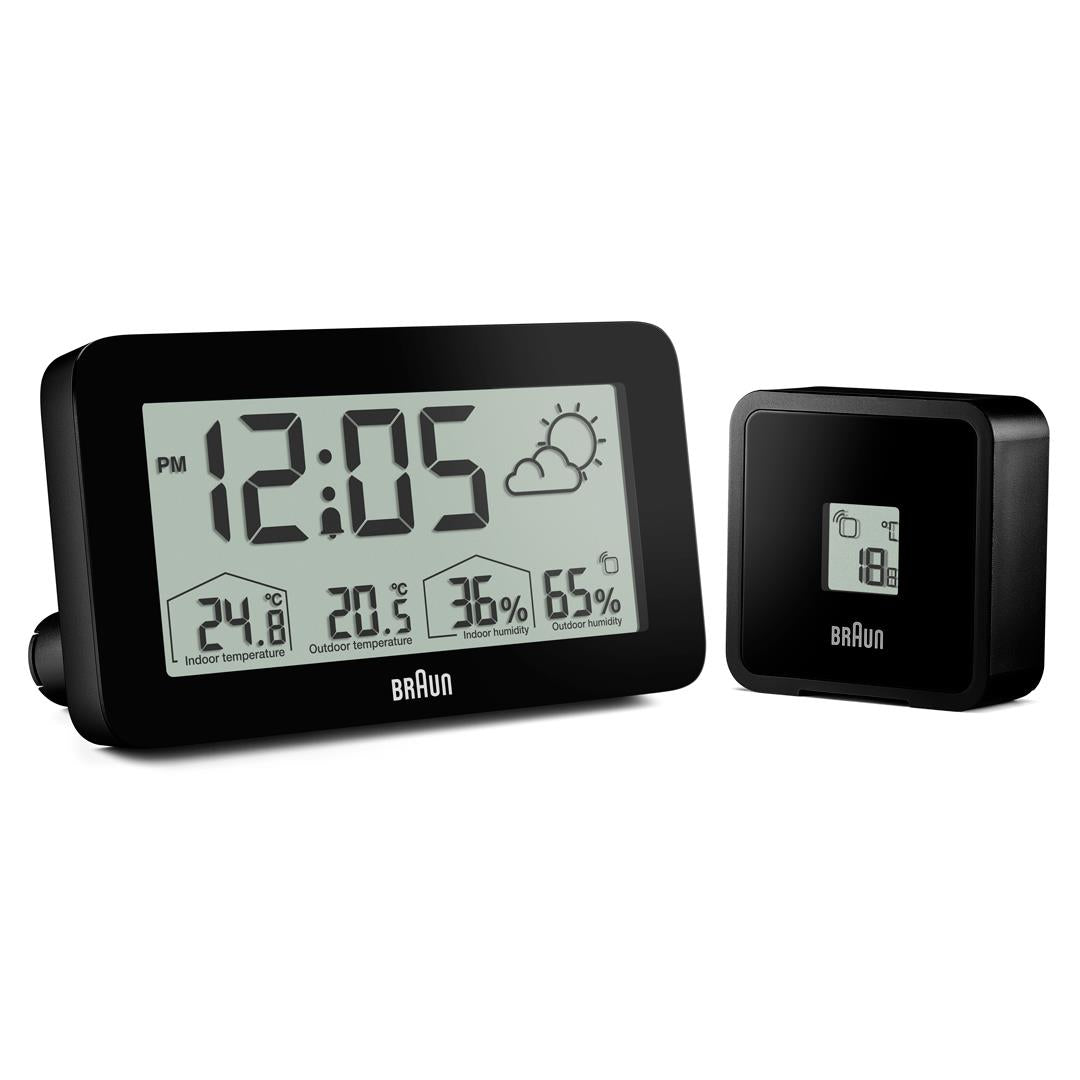 Is it going to rain? How humid is it in here?
BC-13 Weather Station
This Braun digital weather station features a positive LCD display with a continuous backlight function that illuminates the display when in a low-light environment to maximise legibility at night. A customisable interface that can display indoor/outdoor temperature and indoor /outdoor humidity. The outdoor sensor also features a temperature display.
Bedside Utility / Wireless Charging
BC-21
The BC21 slim digital clock has an advanced Vertical Alignment (VA) LCD and a 10W wireless fast-charging pad. It features four customizable levels of display brightness that will automatically adjust depending on the surrounding level of light.