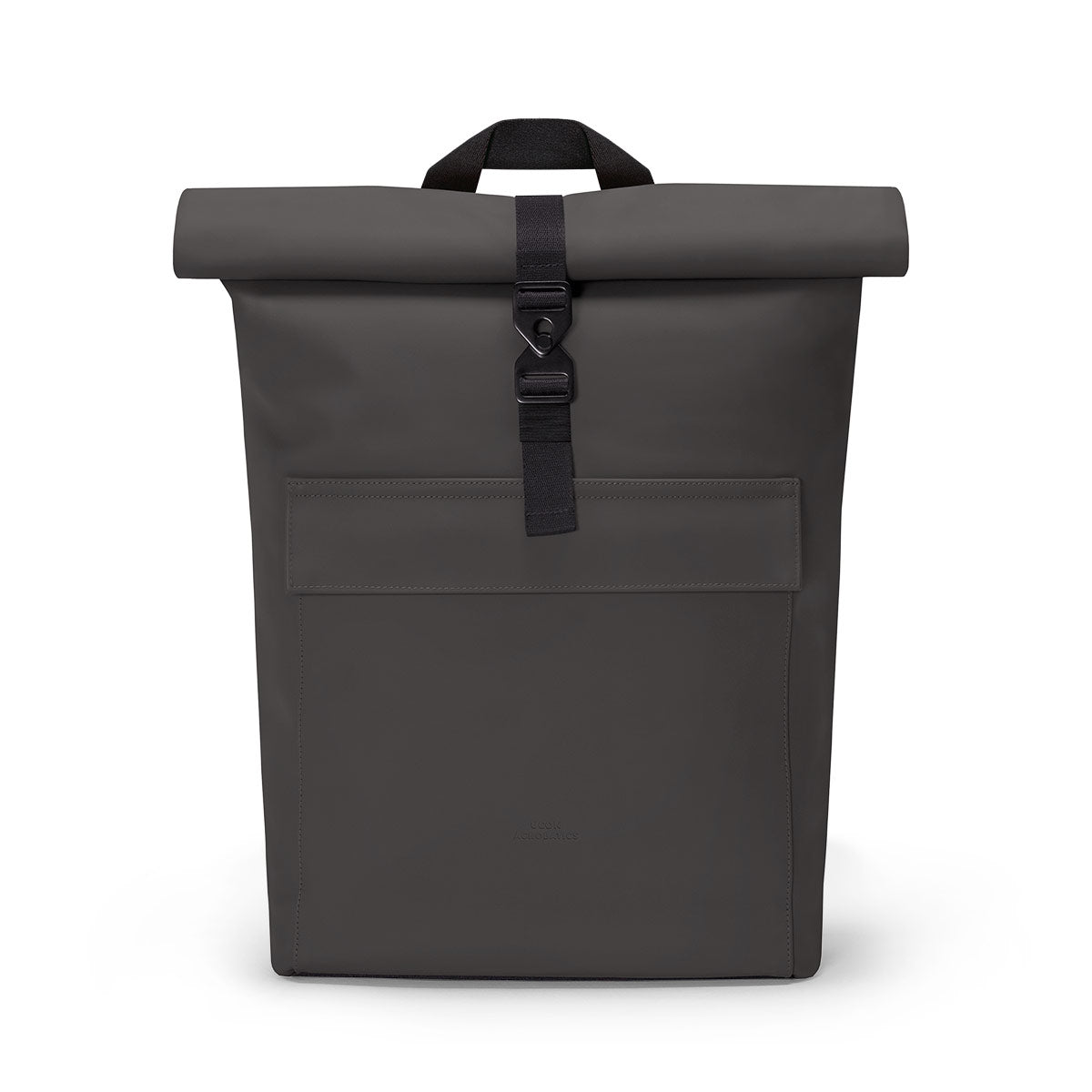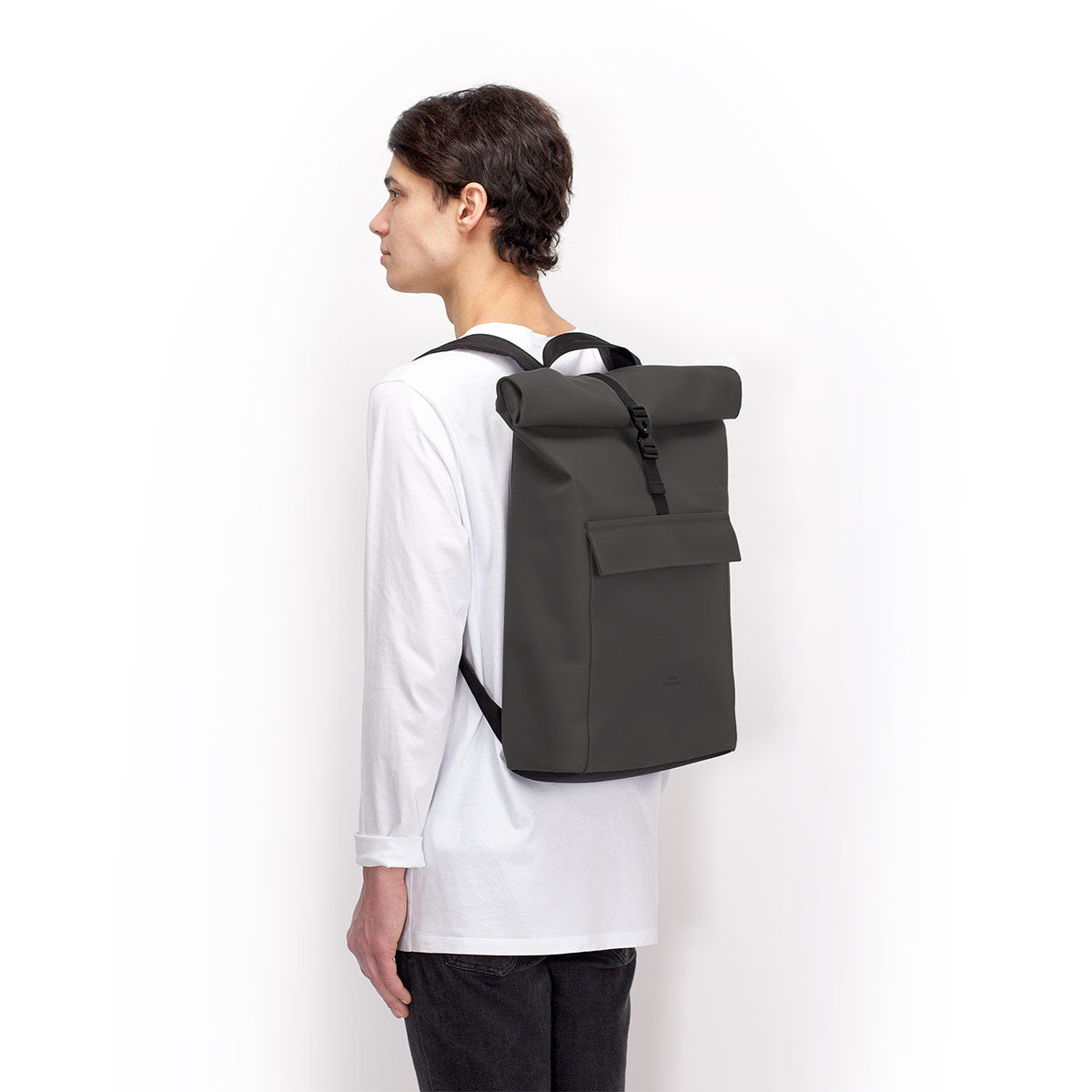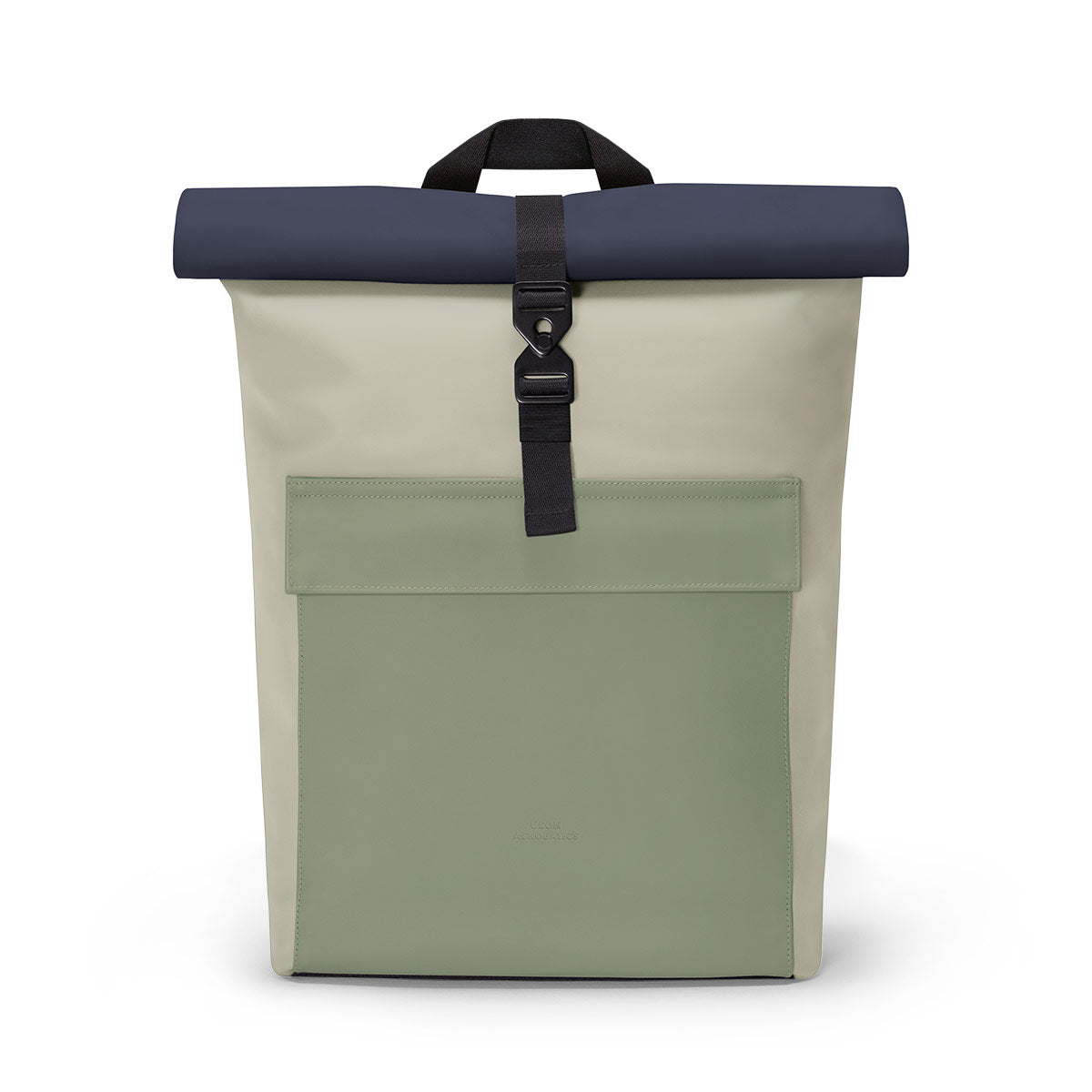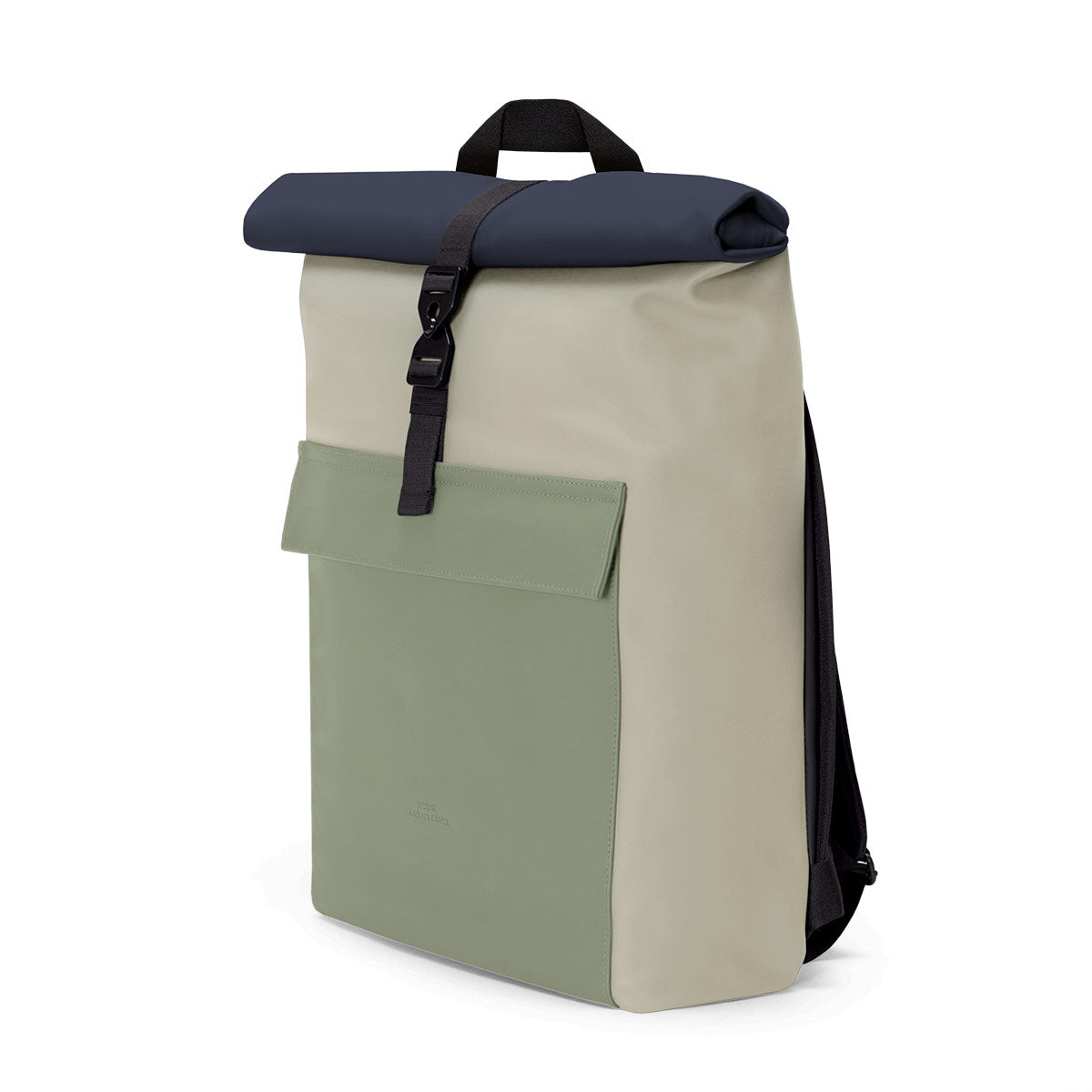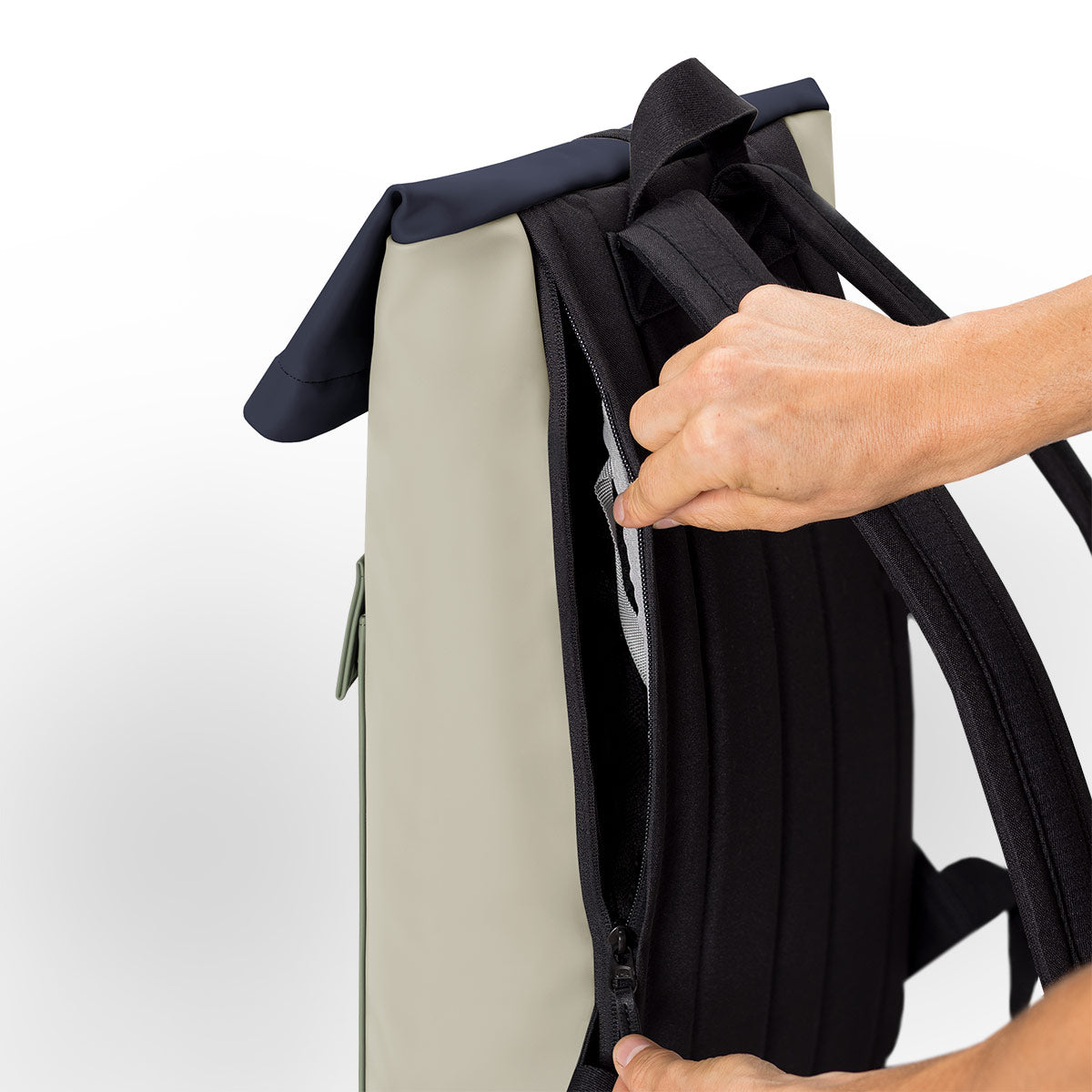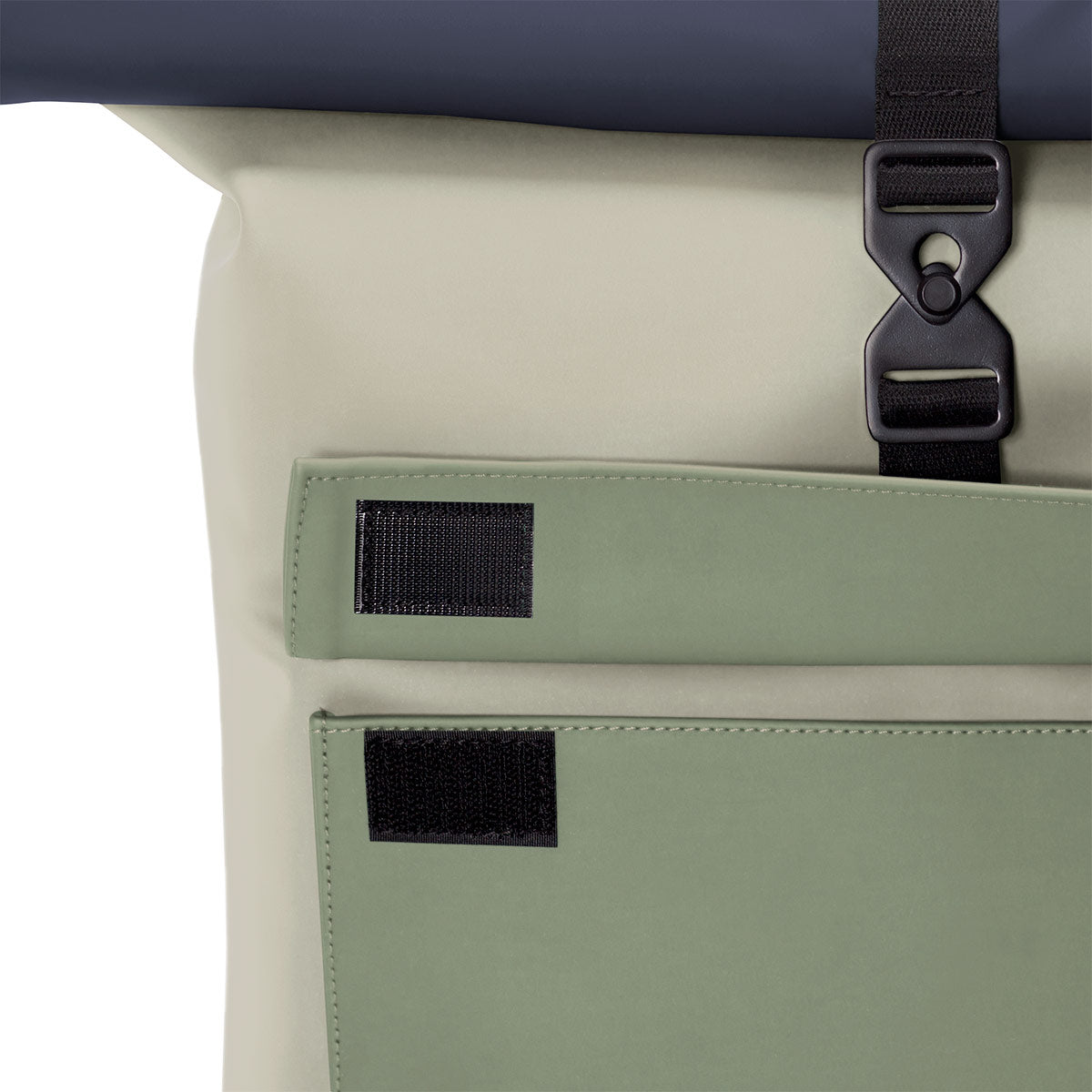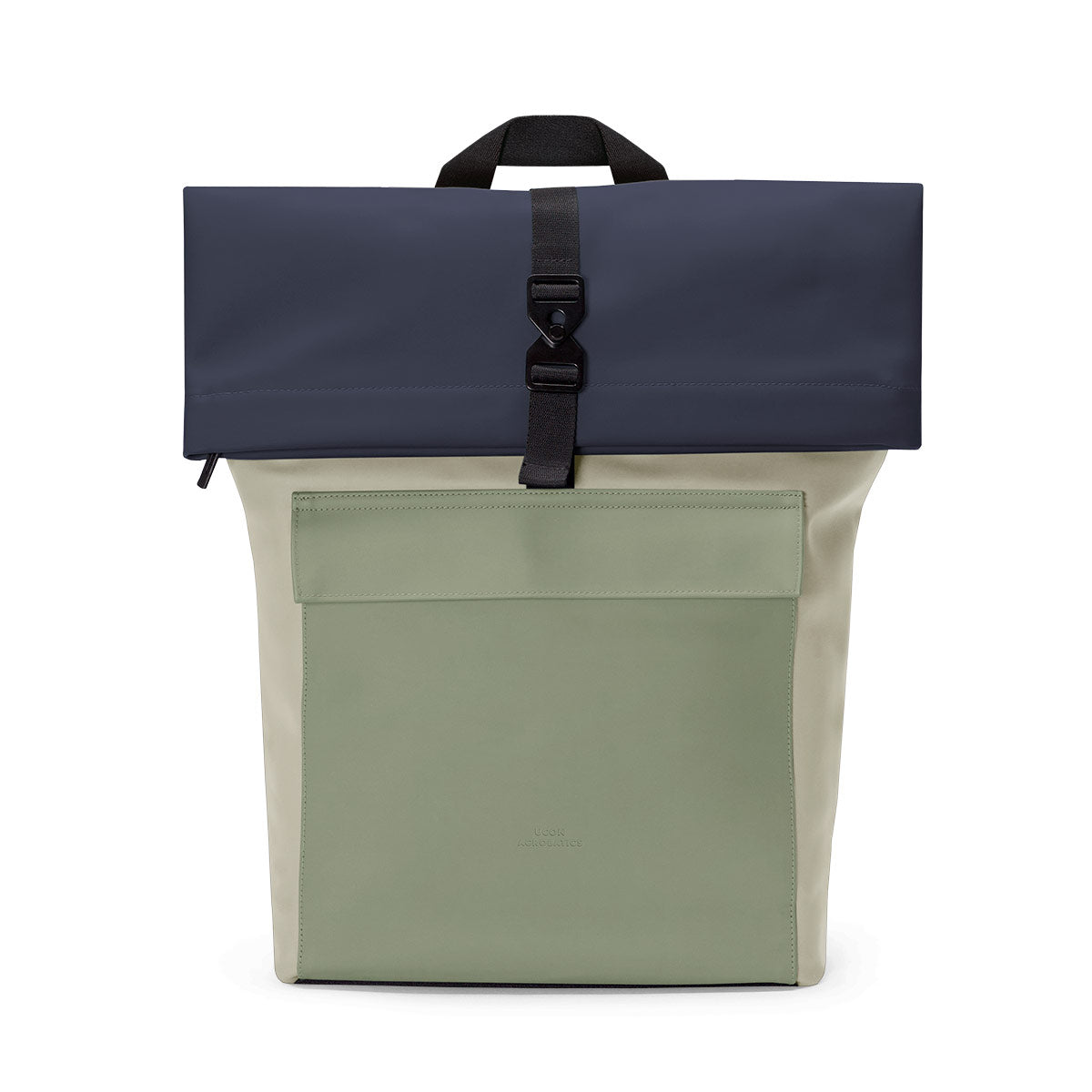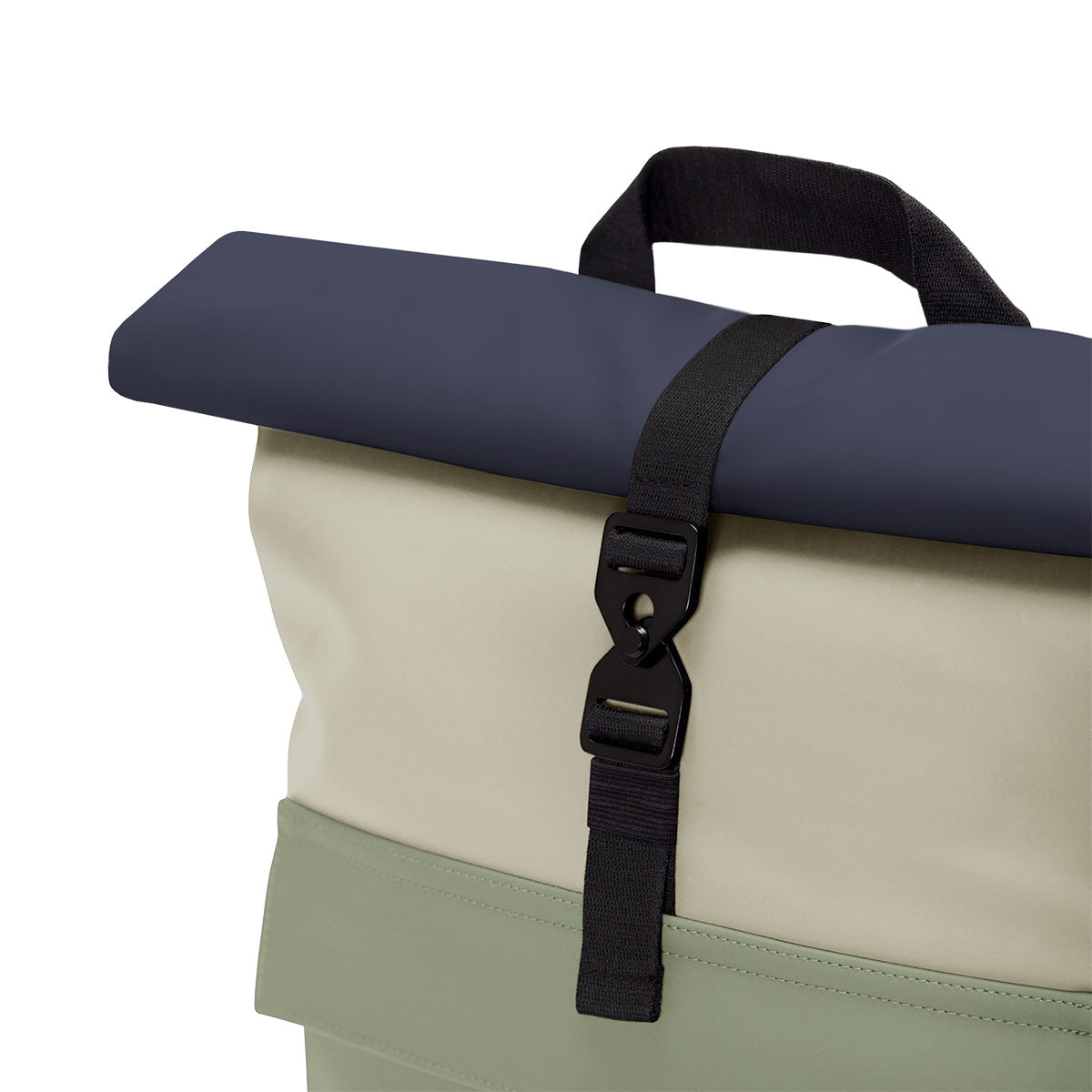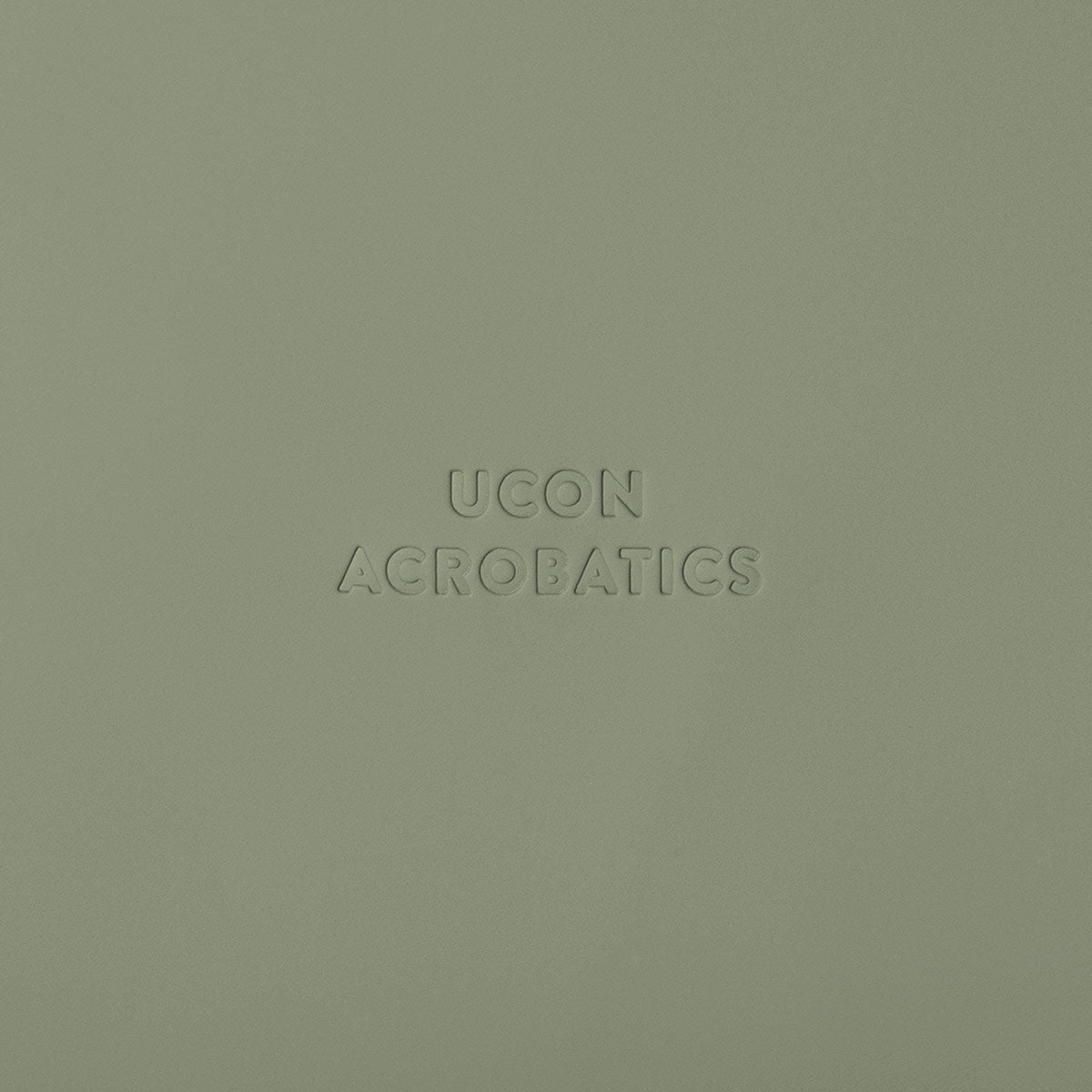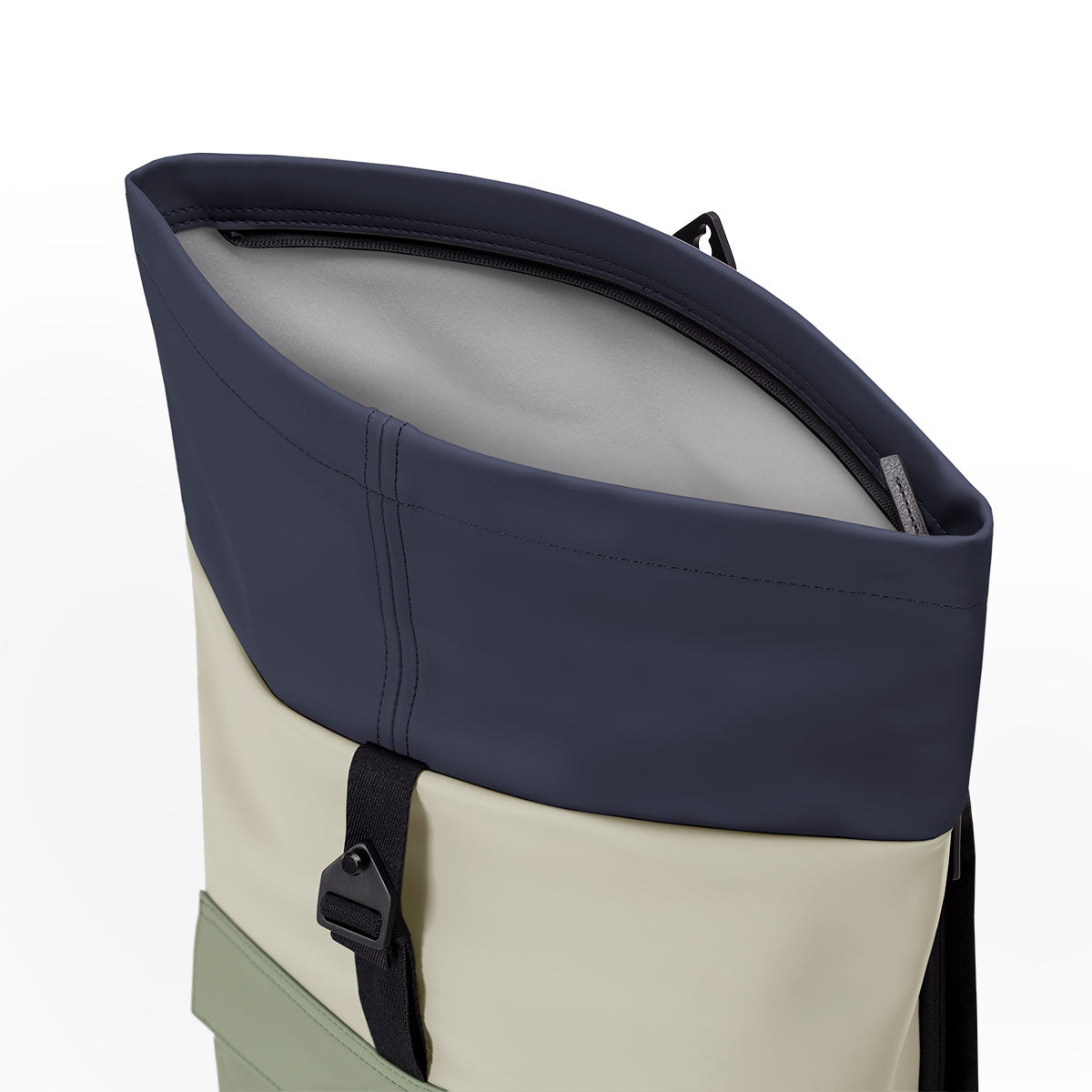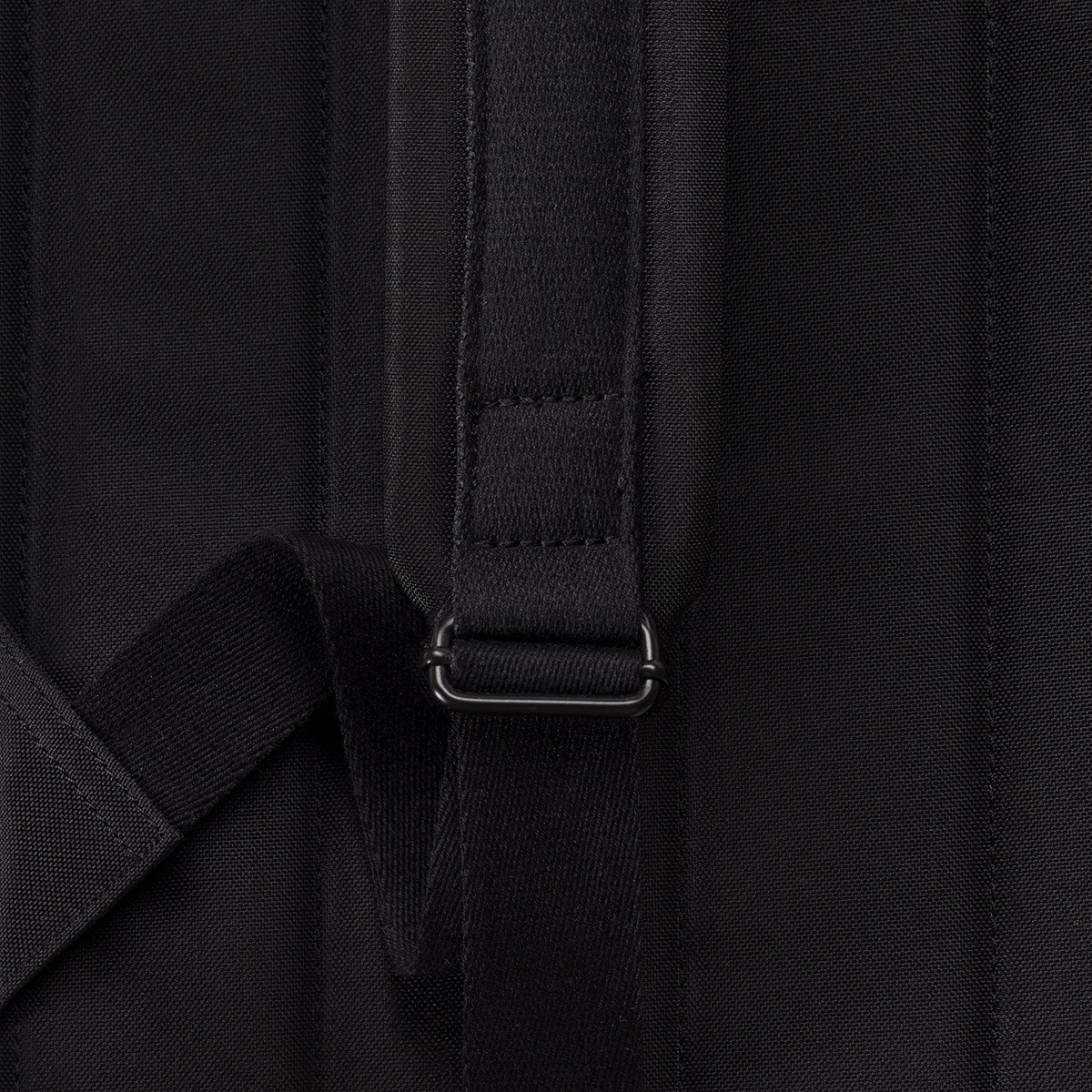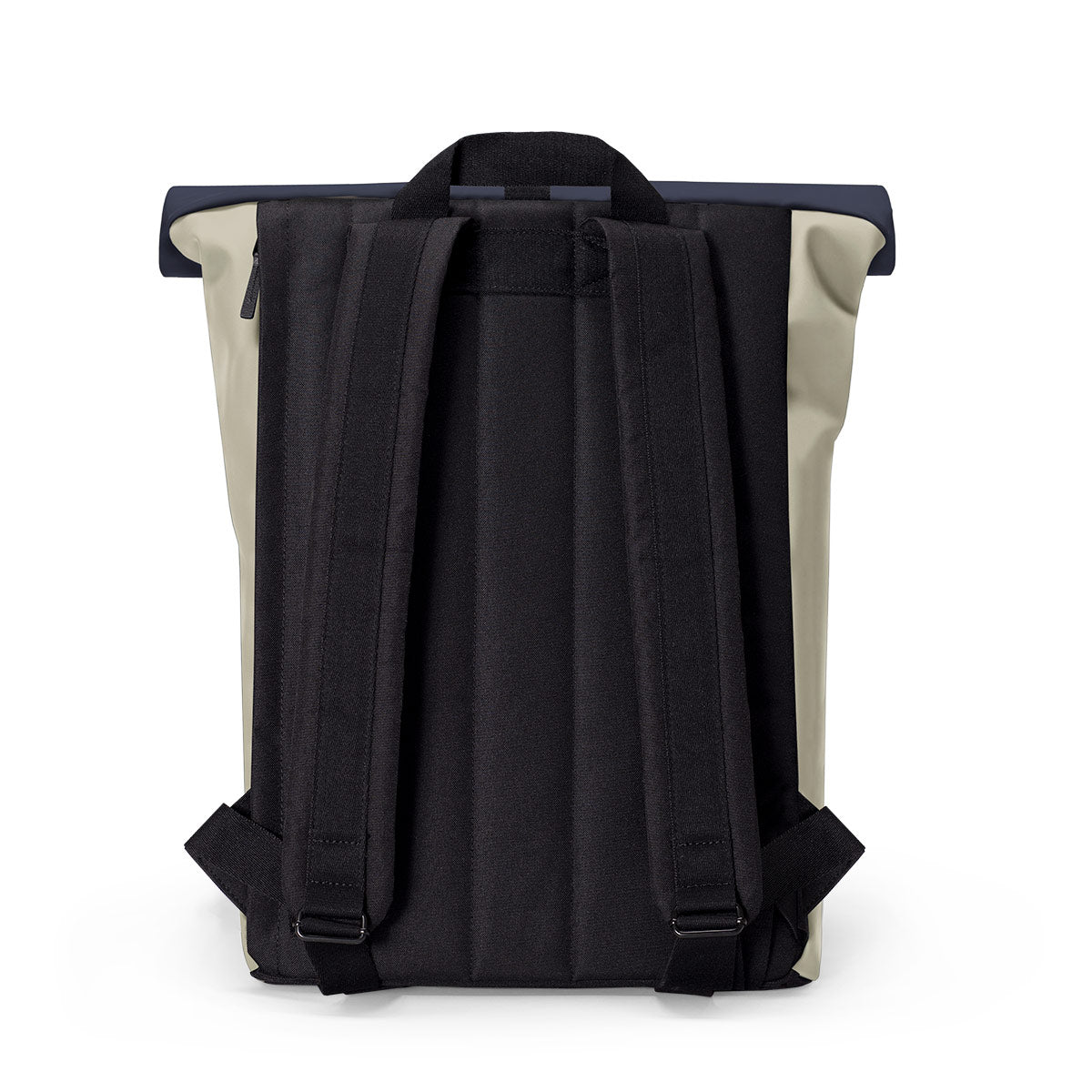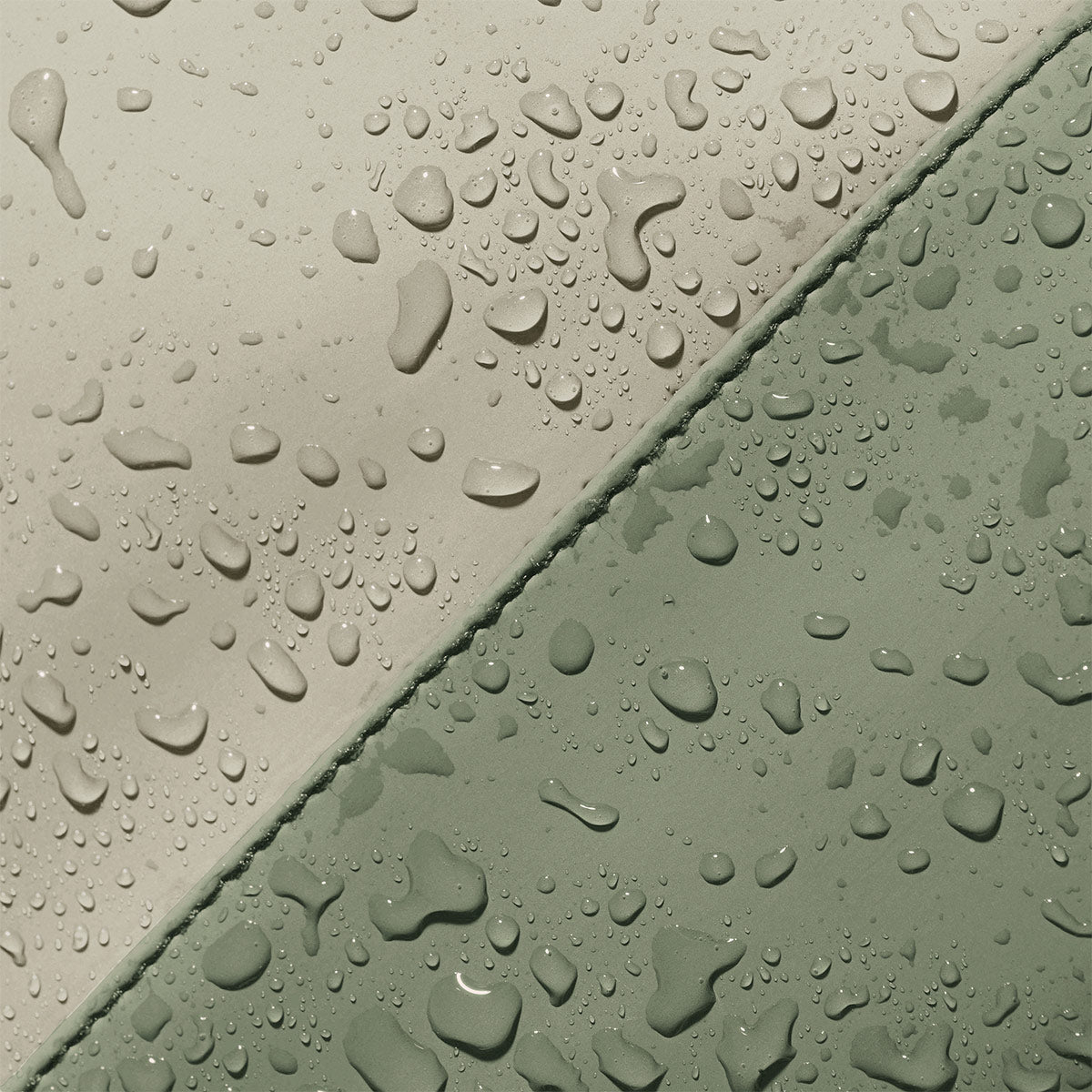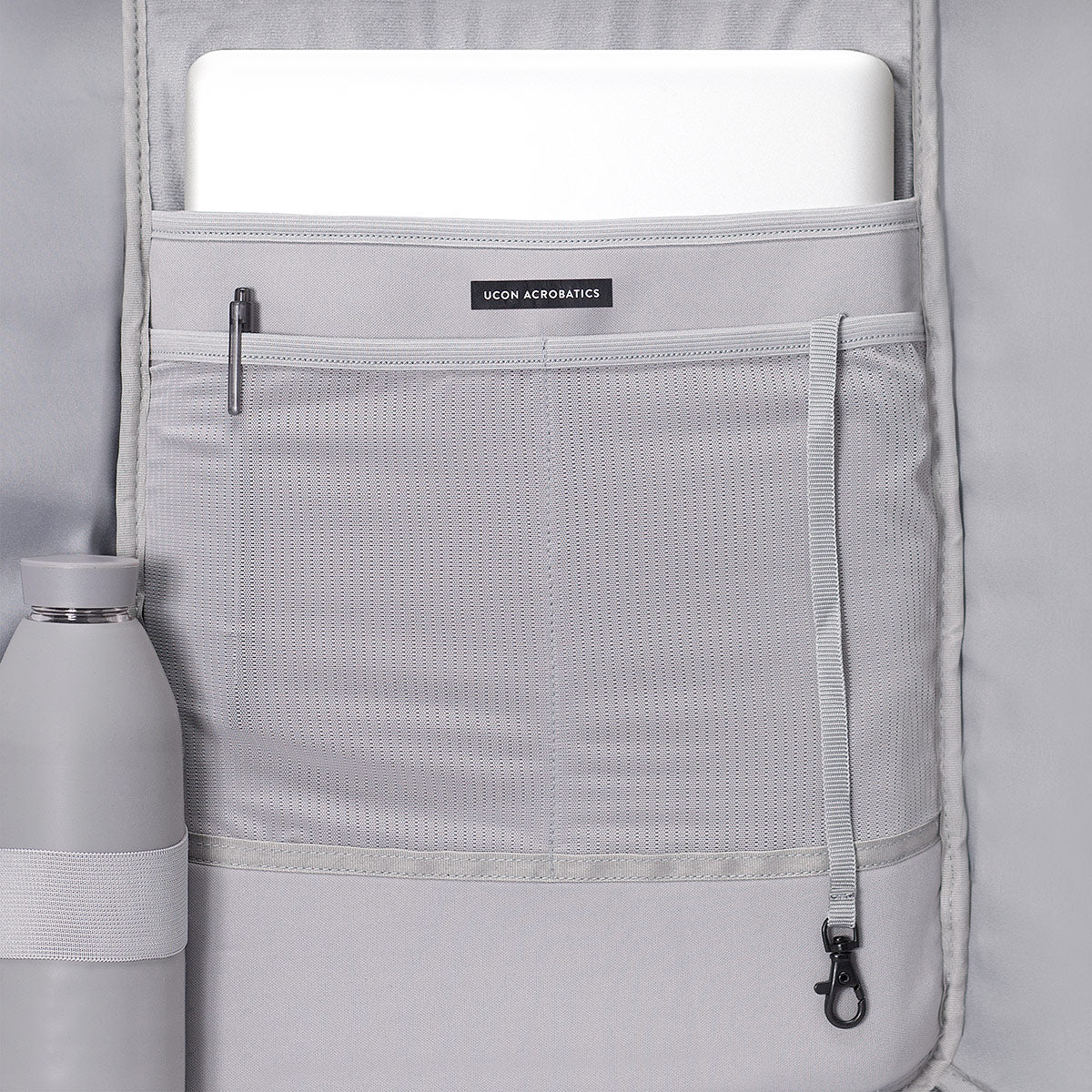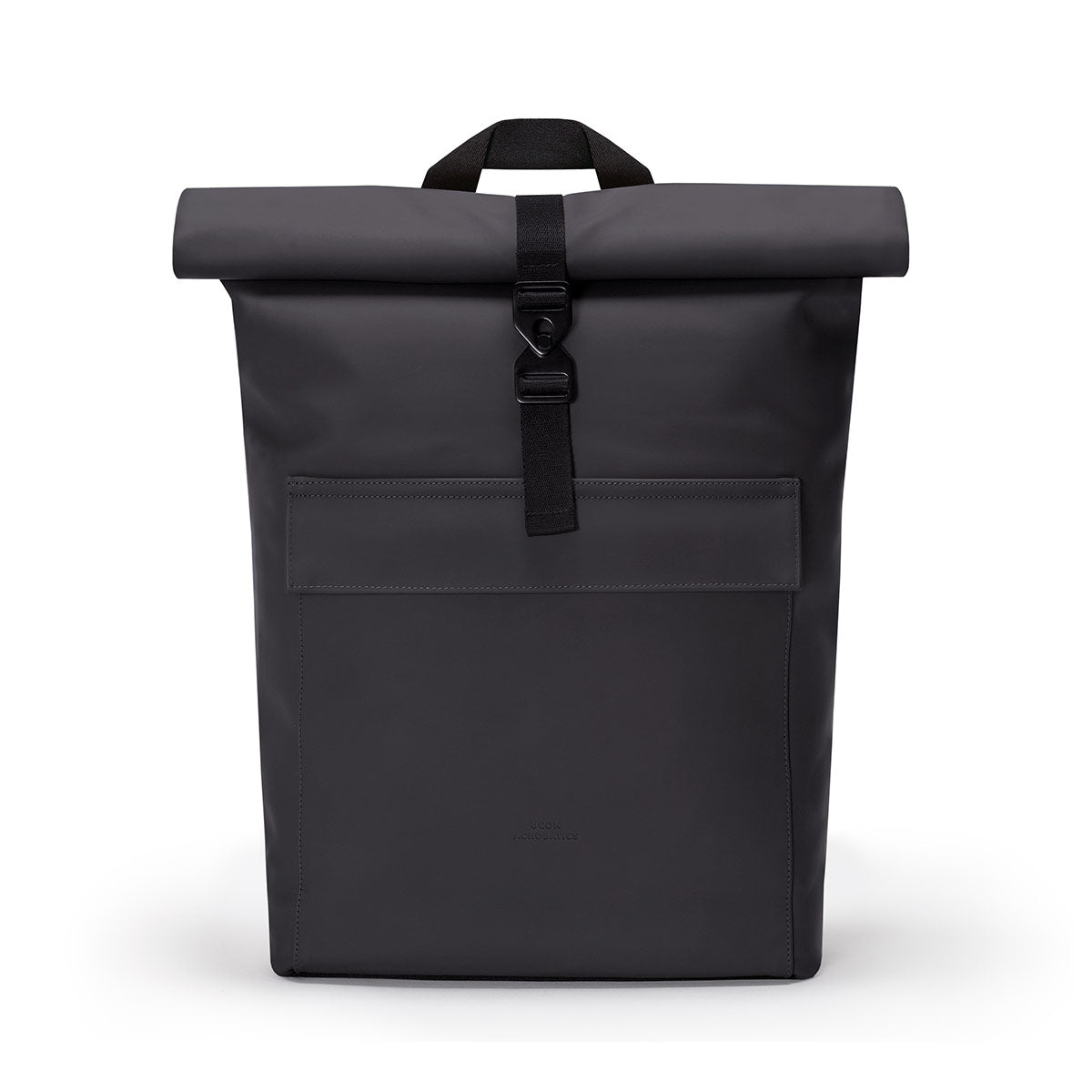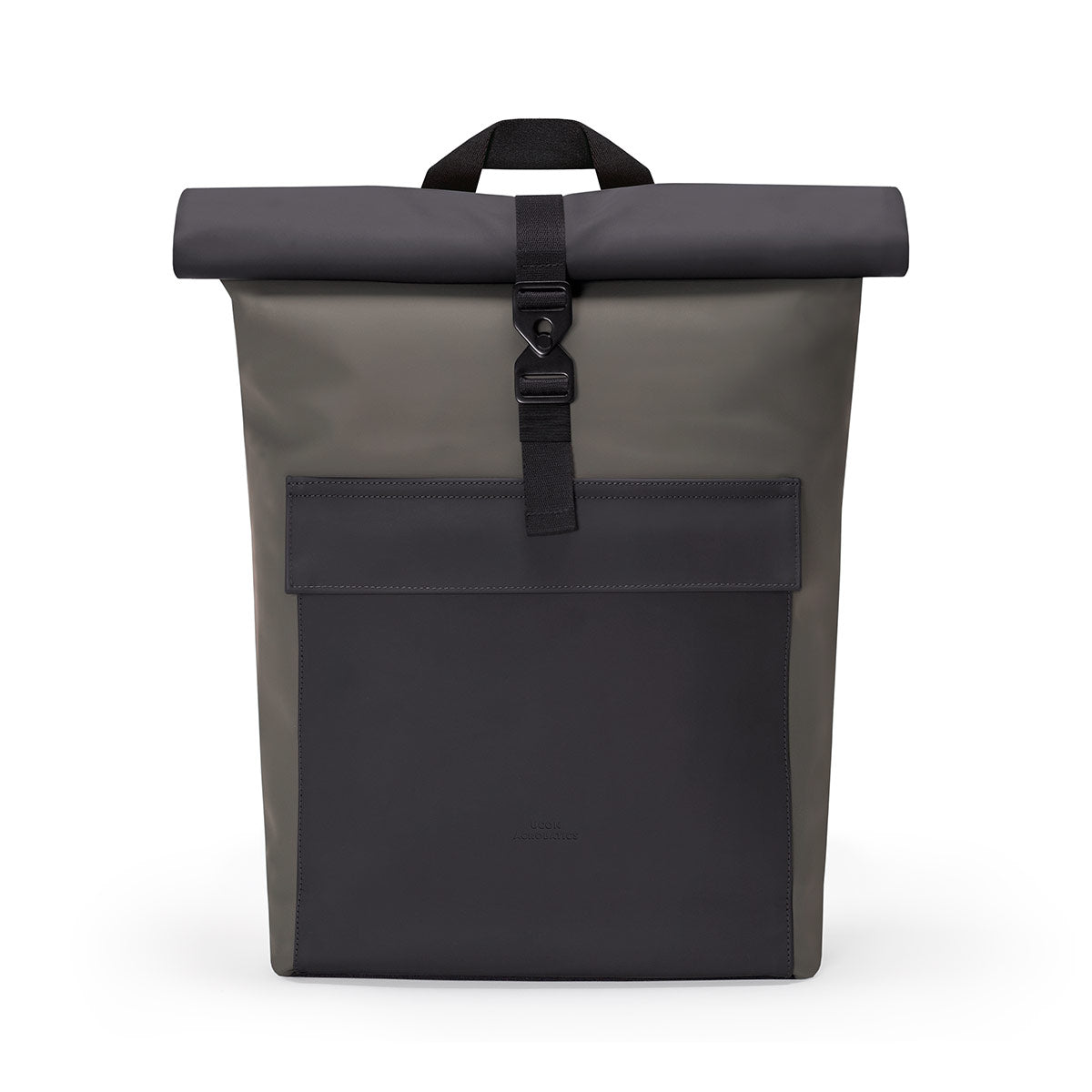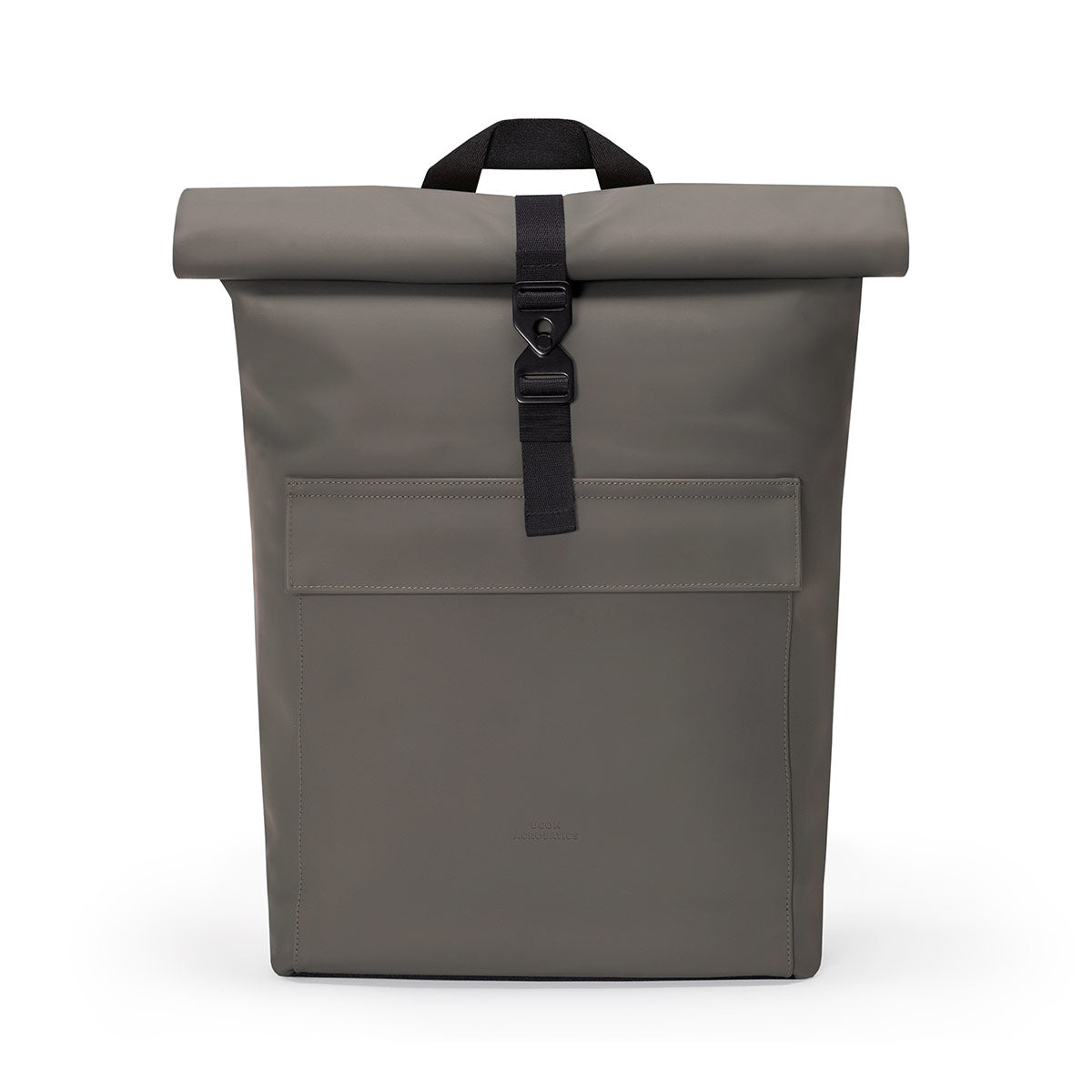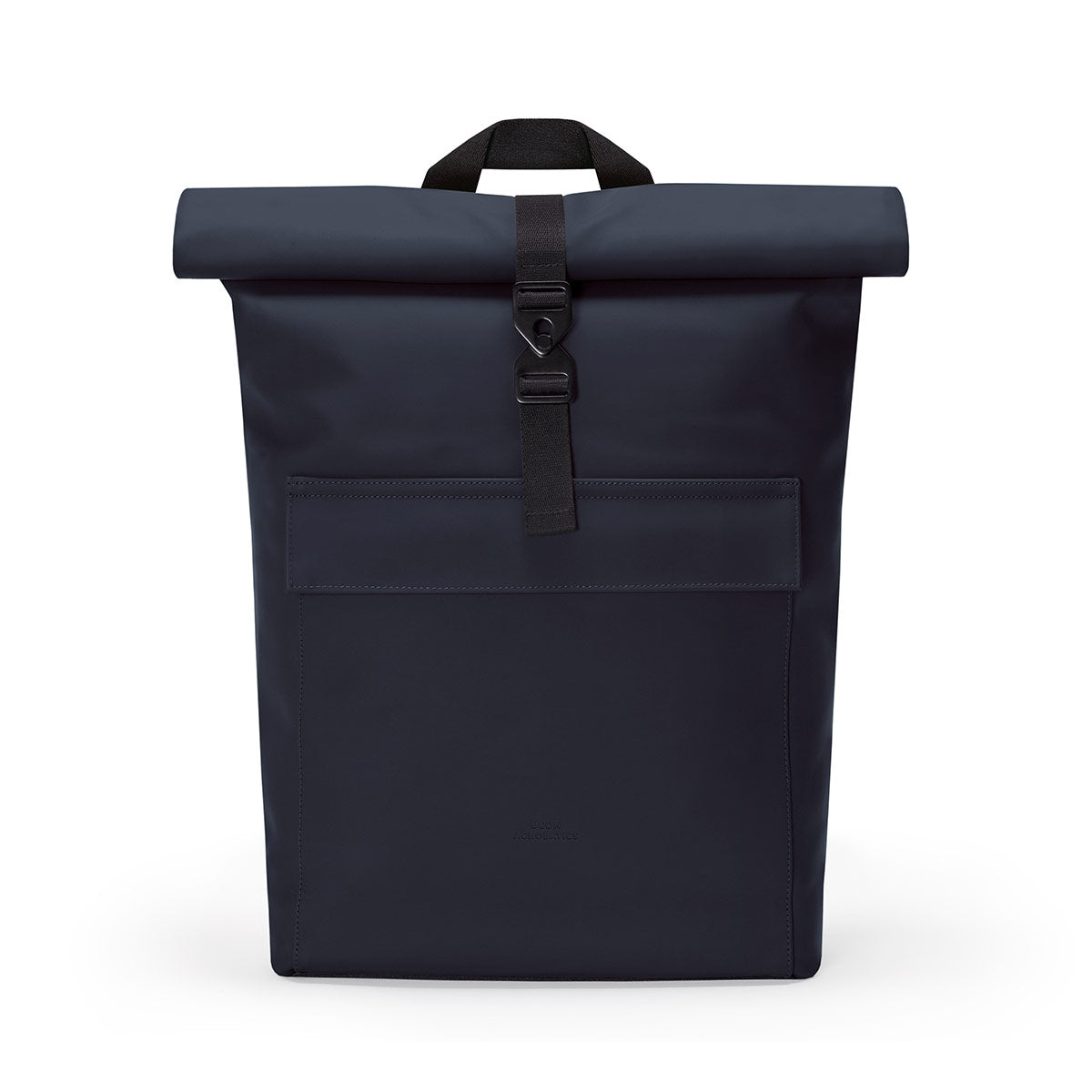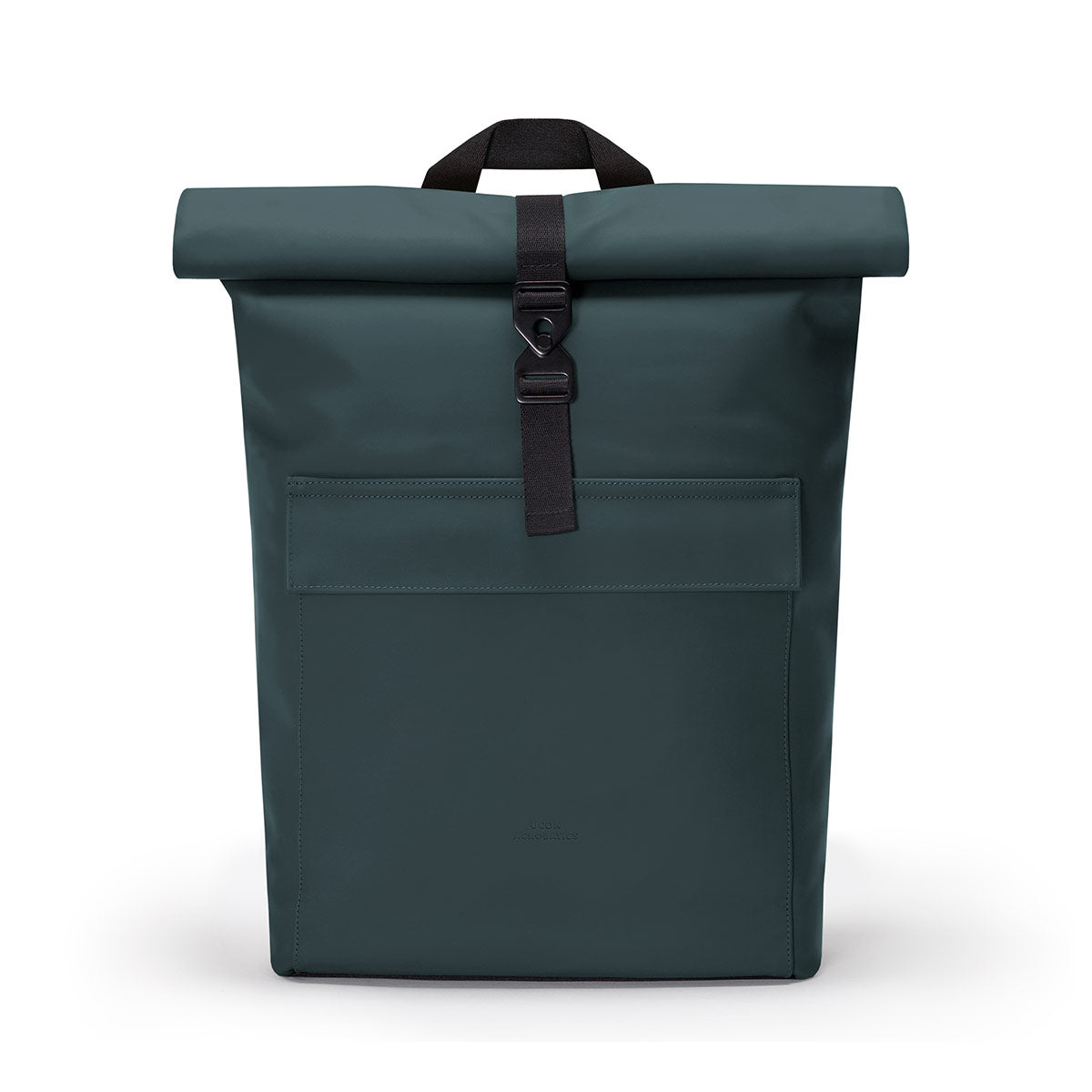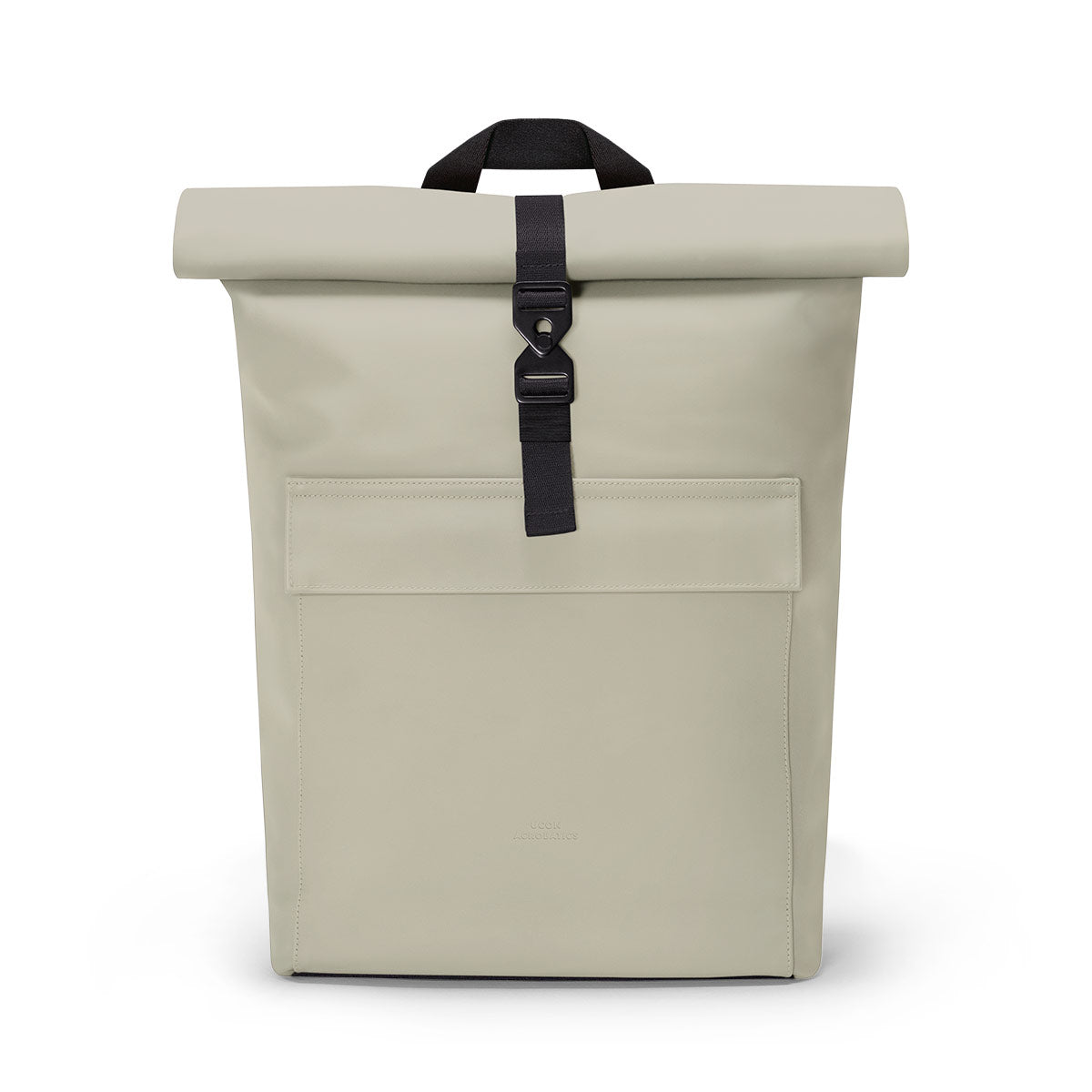 Jasper Medium Backpack
Minimalist daypack - whether on the road by bike, shopping or in the nightlife. The roll-top closes with metal buckle and allows a practical filling of the Jasper backpack.
Permanent Stock
Permanent Stock
Permanent Stock
Permanent Stock
Permanent Stock
Permanent Stock
Permanent Stock
Permanent Stock
This backpack is designed to be versatile and adaptable to your needs. You can choose to close it with a flap-top or a roll-top, depending on how much space you need. The flap-top has a metal buckle for extra security, while the roll-top has a zipper for easy access. You can also reach the main compartment through a vertical zipper on the side, without opening the top. The outside flap pocket has a velcro closure for quick and convenient storage. The interior of the backpack is made of high quality upcycled neoprene, which provides cushioning and protection for your laptop. The backpack can fit a laptop up to 16.4 inches in size, and has a built-in shock absorber to prevent damage. The backpack also has two mesh pockets inside, where you can keep your cell phone, wallet, cable, or other small items. There is also an elastic bottle holder and a keychain inside, so you can stay hydrated and organized. The back of the backpack is reinforced and padded, ensuring a comfortable fit and support for your spine. The shoulder straps are adjustable and padded as well, allowing you to customize the backpack to your preference. The bottom part of the backpack is also padded, adding more stability and safety for your belongings. The backpack has an embossed 'Ucon Acrobatics' label on the front, showing off its stylish and modern design. This backpack is the perfect companion for your daily adventures, whether you are going to work, school, or traveling.
Polyurethane (PU) with polyester (PET), PVC & PFC-free
Rolled in:19.3" x 12.6 "x 4.7"
Rolled out: 23.6" x 12.6" x 4.7"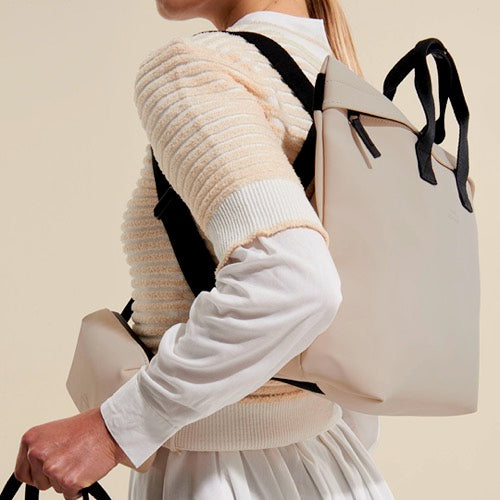 Ucon Acrobatics
Berlin-based Ucon Acrobatics combines creative design with sustainability, championing durable products with timeless silhouettes over fleeting trends. Their motto, "minimal design, minimal emission", signifies that quality needn't compromise human, animal, or environmental well-being. Ucon Acrobatics uses upcycling techniques to obtain materials from textile waste and produce polyester from recycled PET bottles, continually advancing their aim for circular textile production and reduced carbon footprints.

Holiday Shipping
Need it there by 12/23?
If shipping west of the Mississippi, place your order by 12/14
If shipping east of the Mississippi, order by 12/18
We cannot guarantee these dates for delivery to addresses outside the contiguous 48 states.