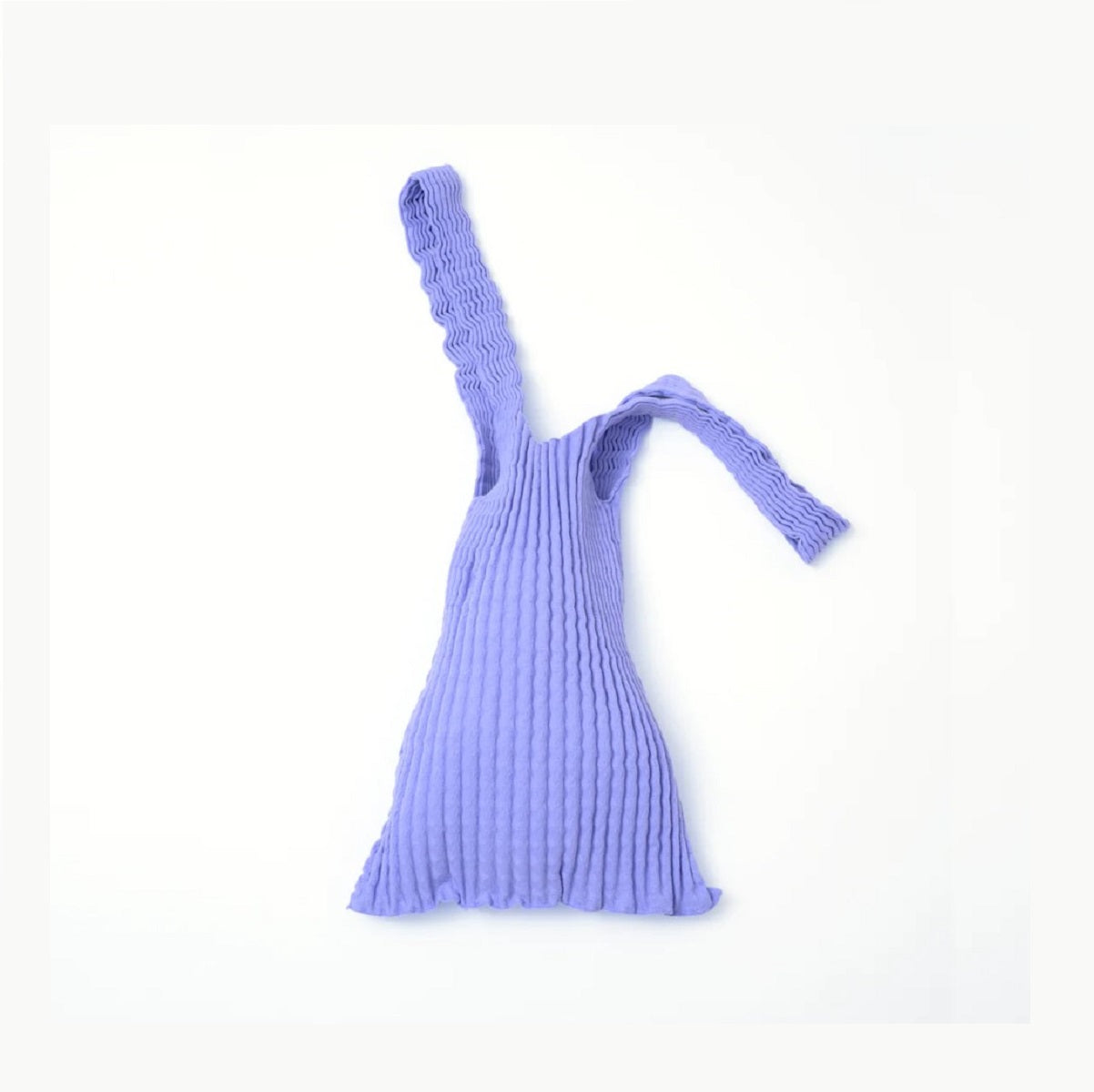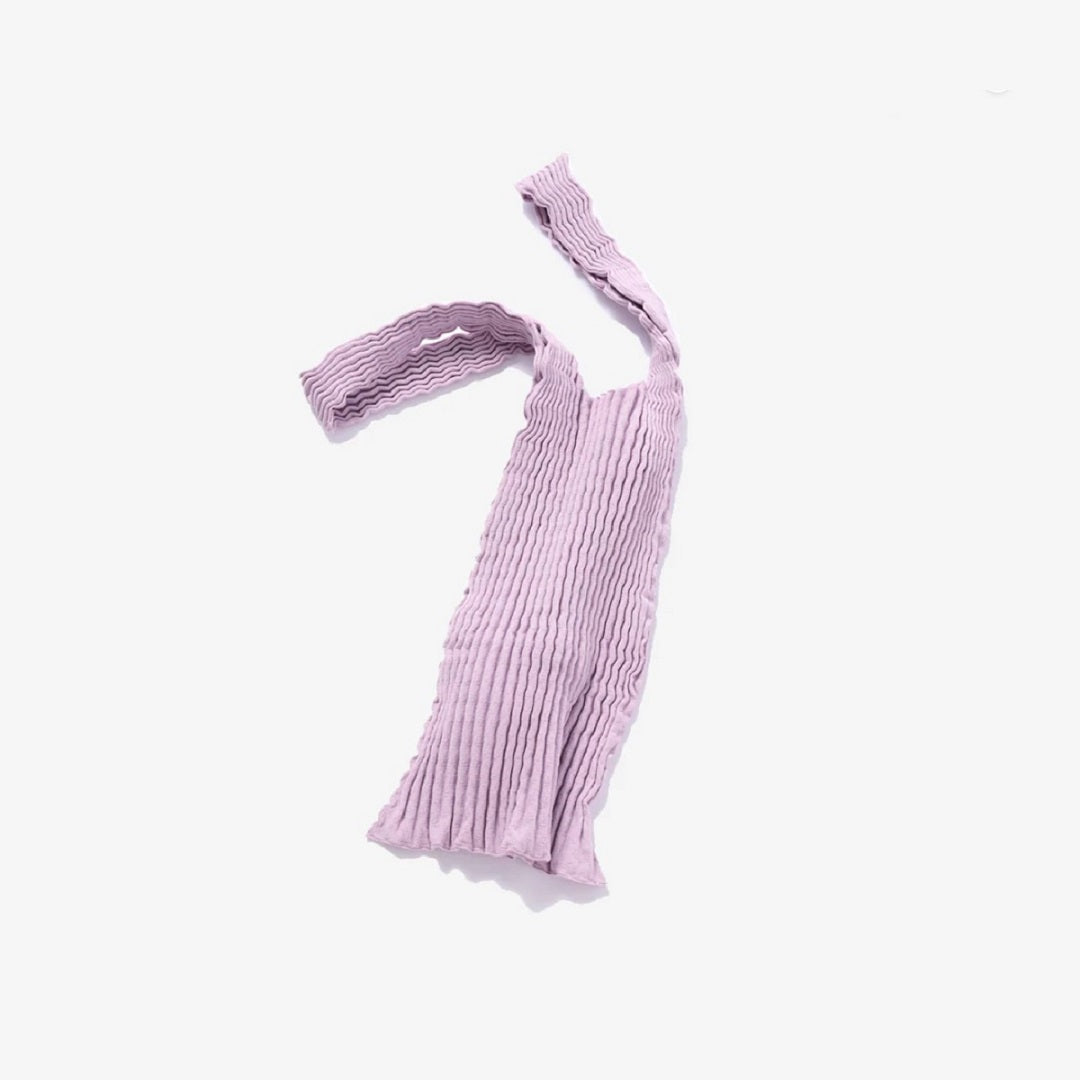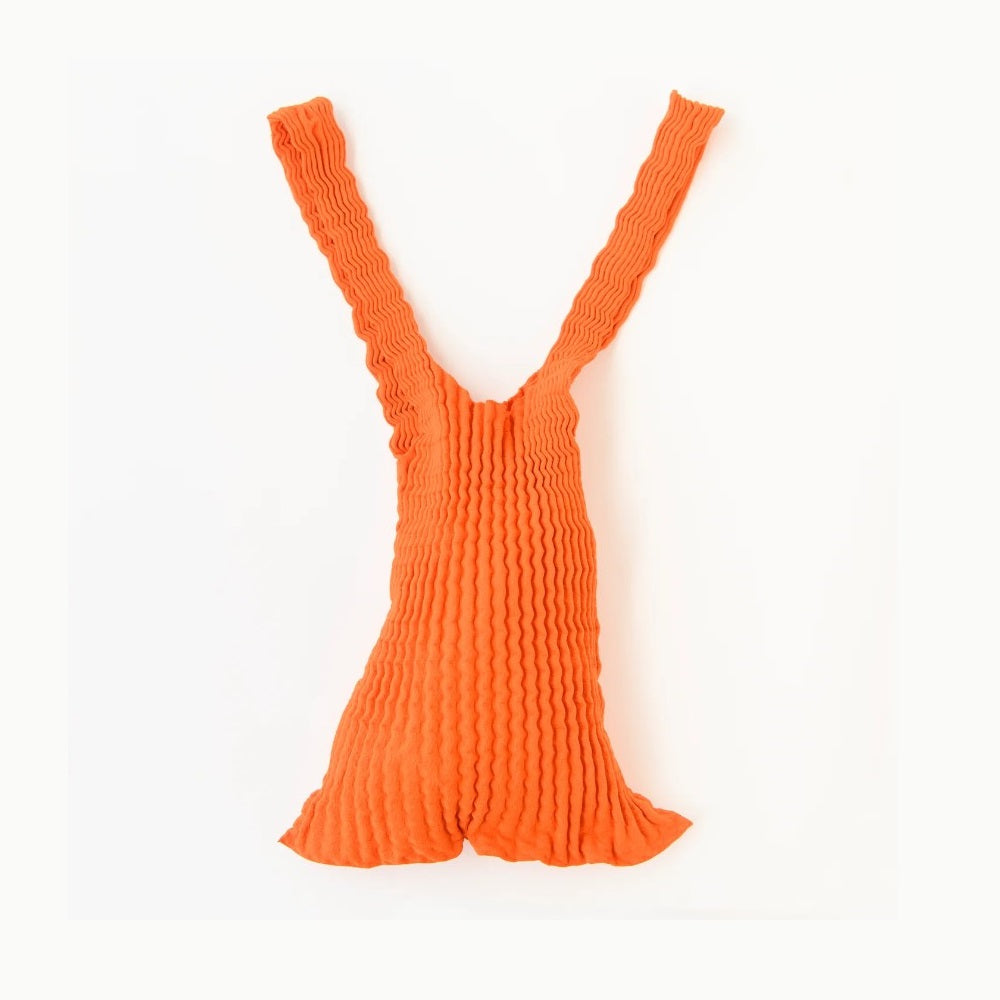 Stretchy Bag
A uniquely crafted bag with a plush texture and impressive versatility. Its distinctive design and ample storage capacity make it a standout choice, perfect for both hand-held and shoulder wear.
Crafted using a special knitting machine, this handbag intricately weaves Komatsu Materre's proprietary yarn, into a captivating bag. During the dyeing process, the material undergoes shrinking, resulting in condensed fibers that create a unique and appealing texture. Unlike sewn products that generate cut losses, it ensures no wastage of resources. It features a stretchable polyurethane thread woven in a flexible pattern, creating a plush texture that exudes a strong presence. Depending on the items placed inside, the bag's design transforms into various forms, thanks to its elastic nature. As the name suggests, its excellent elasticity provides more storage capacity than meets the eye. With the ability to be held by knotting the handle or worn on the shoulder, this bag excels in both design and functionality, allowing versatility for different uses and occasions. Its compact size makes it a recommended choice to carry as an eco-bag, conveniently hidden inside another bag when not in use!
93% nylon, 7% elastic polyurethane
11"-13.4"
Handle: 21"
Do not leave wet items in the bag for a long time, as there is a possibility of color transfer.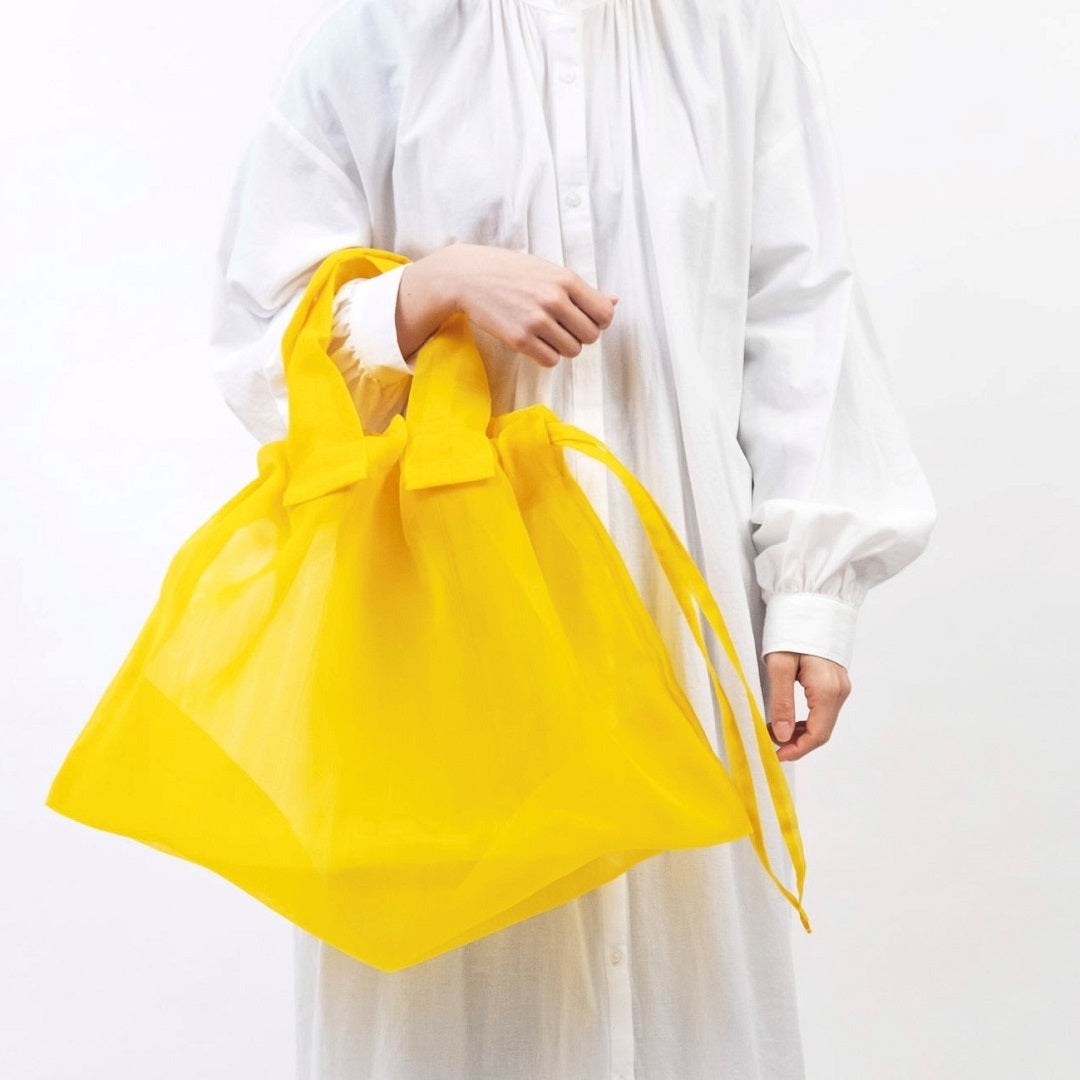 Mate Mono
With nearly 80 years of experience, Komatsu Matere has trailblazed in the development of new textiles and dyeing processes for various industries, ranging from automobile upholstery to high-end designer labels. As a sustainable brand, Komatsu Matere breathes new life into scrap materials and waste through their line of minimal-waste goods, named "mate-mono." This innovative approach not only benefits the environment but also offers unique and creative solutions for consumers, demonstrating how responsible practices can coexist with style and sustainability.