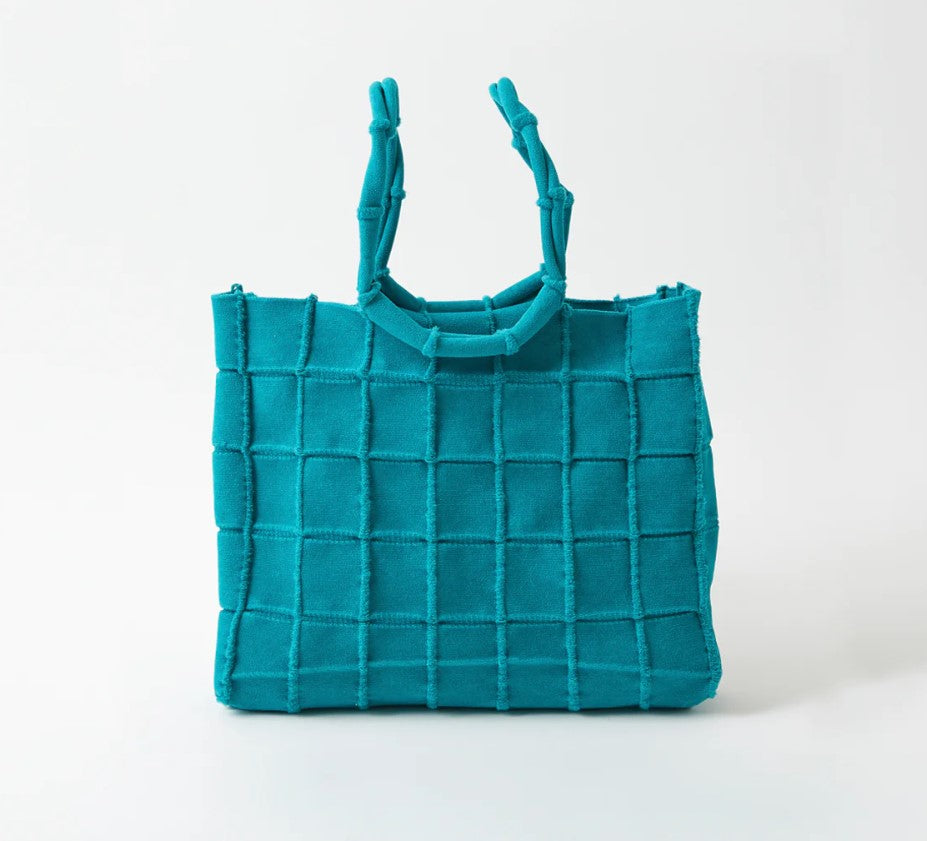 Tile Bag
Soft tile textured machine knitted bag creates no material waste during production.
Crafted using a special knitting machine, this handbag intricately weaves Komatsu Materre's proprietary yarn, into a captivating bag. During the dyeing process, the material undergoes shrinking, resulting in condensed fibers that create a unique and appealing texture. The charming shape and tile pattern are born from this distinctive manufacturing technique, offering a delightful touch, akin to the softness of short peach fuzz on the skin, thanks to the use of special threads and processing techniques. To enhance its appeal, the handbag boasts a unique handle and stylish tile pattern as accents. Unlike products that generate waste during the cutting process, this eco-friendly method ensures no wastage of resources, making it an ideal choice for the environmentally conscious.
50% polyester, 50% nylon
H:9" sq x D:2.3"
Handle:11.4"
Do not leave wet items in the bag for a long time, as there is a possibility of color transfer.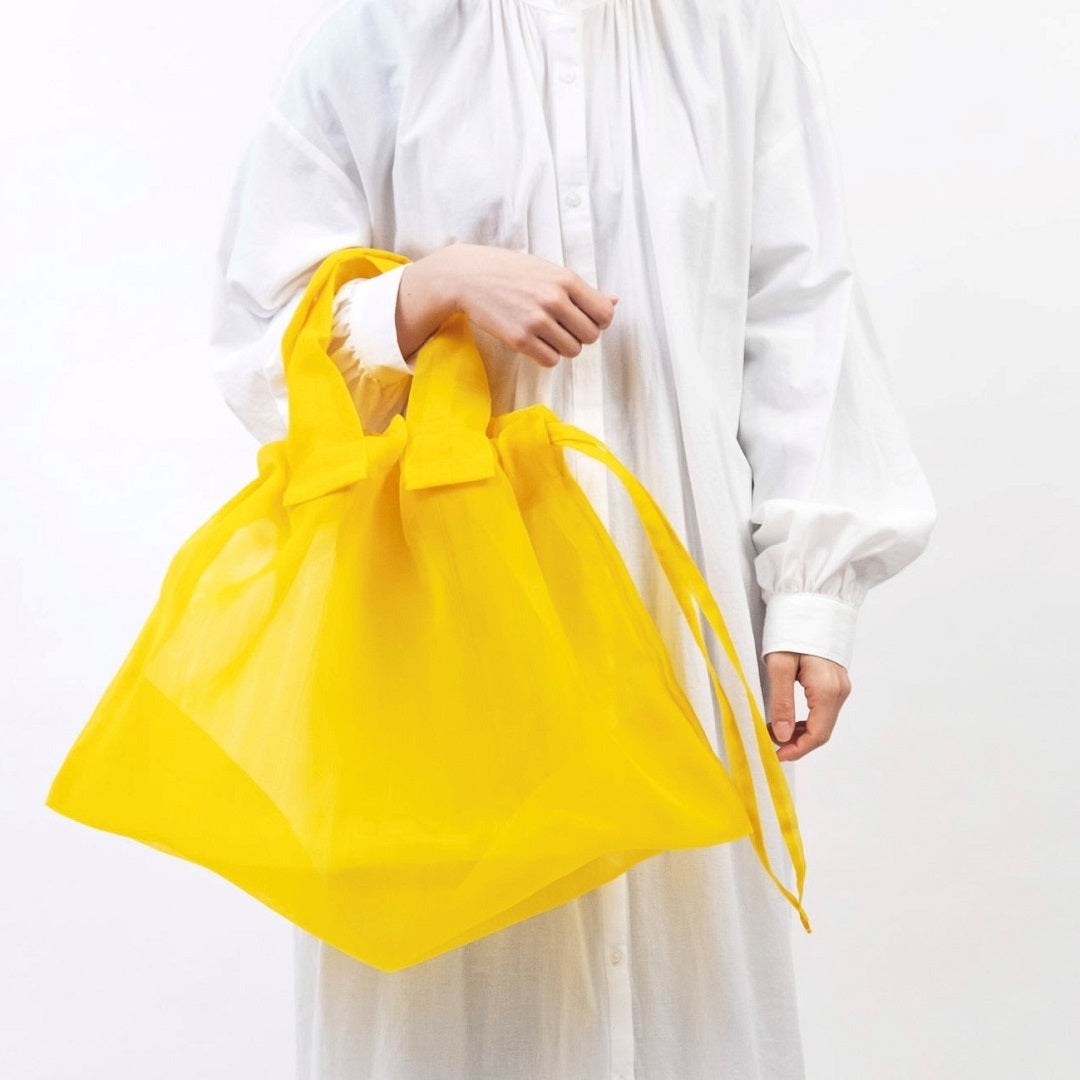 Mate Mono
With nearly 80 years of experience, Komatsu Matere has trailblazed in the development of new textiles and dyeing processes for various industries, ranging from automobile upholstery to high-end designer labels. As a sustainable brand, Komatsu Matere breathes new life into scrap materials and waste through their line of minimal-waste goods, named "mate-mono." This innovative approach not only benefits the environment but also offers unique and creative solutions for consumers, demonstrating how responsible practices can coexist with style and sustainability.